Senior Commercial Director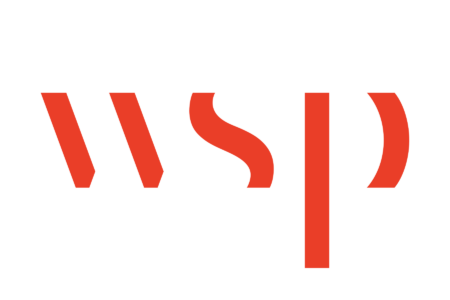 City : Montréal, QC
Category : Corporate - Commercial & Risks
Industry : Engineering
Employer : WSP
MONTREAL
The Opportunity:
WSP Canada is currently seeking a Senior Commercial Director  for our corporate Commercial & Risks Management team located at our Montreal main office (other locations in Canada can also be considered). 
Reporting into our Senior Vice President, Commercial & Risk, this position will be responsible for leading the development and support of commercial management on major pursuits and major projects.
Why WSP?
We value and are committed to upholding a culture of Inclusion and Belonging
Our Flexible Work Policy – we recognize the importance of balance in our lives and encourage you to prioritize the balance in yours. We will support you on and off the job so you can be fully present in both your work and home lives.
Our Hybrid Work Policy - a combination of in-person and remote working, enables us to purposefully think of how we work, who we need to work with, and where the work should be done.
A Canadian success story - we're proud to wear the red and white of this beautiful country and show the world what Canada has to offer.
Enhance the world around you - from the environment to the highways, to the buildings and the terrain, WSP is the fabric of Canada.
Outstanding career opportunities - we're growing and pushing ourselves every day to be greater than yesterday - we're open to your ideas and trying new things.
A phenomenal collaborative culture and a workforce filled with genuinely good people who are doing humbly important work. Come find out for yourself what it's like to be a part of our journey.
We offer attractive pay, flexible work options, a great corporate culture, comprehensive and employee-focused benefits including virtual healthcare and a wellness platform as well as great savings programs, and a clear vision for the future.
#WeAreWSP
 
A day in the life:
Perform bid reviews for Major Projects and support bid teams for escalated reviews and approvals

Support/participate with project teams during negotiations on Major Projects (and lead, as required)

Monitor and support Major Projects teams' performance and strategy from a commercial standpoint for any impacts to our scope, schedule and budget, including contract notifications, management of client, partners and supply chain, changes, negotiations, claims avoidance and preparation (in collaboration with our Sector/Major Projects commercial resources)

Support projects in various areas through establishing, implementing and monitoring KPIs, and supporting the project teams in achieving them

Collaborate with other key project support functions (ex: Project Delivery, Risk, Procurement, Legal, Finance, Health & Safety, etc.)

Participate in reviews of Major Projects

Participate in the elaboration of WSP Canada's key commercial principles/positions

Prepare and deploy training on commercial principles, positions, governance (ex: Bid/No Bid process, Delegation of authority, best practices and lessons learned)

Be an active contributor in the WSP Canada Commercial Network

As needed, act a as a delegate to the Senior Vice President, Commercial & Risk

Support the updating and upholding of WSP Canada's commercial governance

Data analytics and reporting on bid and project metrics.
What you'll bring to WSP ...
P.Eng., Finance or Legal degree or other similar relevant designation, combined with 10+ years' industry experience;

10+ years of industry experience in supporting engineering and construction projects (incl. opportunity selection, partnerships, proposals, contracts negotiation, project delivery, commercial management, changes management, claims, governance); 

Experience in a similar role with major projects;

Strong experience working in multi-disciplinary teams responsible for the design of major projects with specific experience mediating issues and facilitating discussions with key stakeholders to achieve consensus;

Needs to be knowledgeable of operations and projects, projects financials, projects execution, client, partner and supply chain management, project agreements and project documentation;

Strong experience working with technical, financial, legal, risk, and commercial advisors;

Experience in risks identification, allocation, mitigation and quantification for large, complex projects;

Experience and understanding of partnering and the various project procurement and delivery models for larger projects, whether traditional or alternative (incl. P3s, Collaborative modes, Alliancing, PDP, Progressive DB, CM at risk, etc.);

Background or experience in project management, engineering, finance, legal, governance, contract management or negotiation;

Highly developed business acumen;

Ability to navigate the organization and build partnerships;

Fully bilingual;

Proven advanced conflict and issues resolution skills;

Excellent written, verbal and management-level presentation communication skills.