SENIOR COMMERCIAL ACCOUNT MANAGER, FINANCING – Lower Laurentians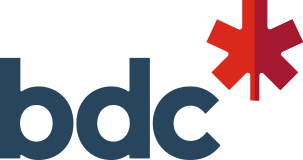 City : Thérèse-de-Blainville
Category : Financing (Business Development)
Industry : Banking
Employer : BDC
No other bank is doing what we do.
At BDC, we help Canada and its entrepreneurs create a prosperous, inclusive and green economy. Our mission is to help Canadian businesses thrive by providing financing, capital and advisory services. We're devoted to Canadian entrepreneurs. We're also dedicated to our employees. Adaptable. Inspiring. Different. There's a reason we like to work here, and we think you'll like it too. Join BDC and help make a difference! 
Diversity. Equity. Inclusion. They're more than just words for BDC. These concepts are foundational to our success and to our ability to attract, retain, mobilize and develop the right talent, as well as to offer a healthy, professional and collaborative environment. We are committed to cultivating and preserving an environment where all employees can thrive, and, for over a decade, we have been recognized as one of Canada's Top 100 Employers and one of Canada's Best Diversity Employers. In recruiting for our team, we welcome the unique contributions that you can bring in terms of your education, opinions, culture, ethnicity, race, sex, gender identity and expression, nation of origin, age, languages spoken, veteran's status, color, religion, disability, sexual orientation, beliefs, experiences, and more.
POSITION OVERVIEW
As a key contributor to financing and credit, the Account Manager will use his or her talent and creativity to make a real impact on the success of Canadian entrepreneurs. He or she will leverage his or her relational strengths and network of contacts by identifying opportunities to accelerate the growth of Canadian entrepreneurs and by developing business opportunities, both in financing and consulting.  If you're excited about a career with one of Canada's Top 100 Employers, you've come to the right place! Diversity is a great value in our organization!
CHALLENGES TO BE MET
You will meet and build ongoing relationships with local entrepreneurs, clients and prospects in the region of the Lower Laurentians (Boisbriand, Blainville, Rosemere, St- Eustache) and discuss the specifics of their business in order to diagnose issues, provide advice and identify, where appropriate, a BDC service offering appropriate to their business needs;
You deliver your marketing plan aligned with the Business Centre's objectives. This will allow you to ensure the growth and retention of existing clients in your portfolio while hunting new clients and creating a pool of business opportunities. 

You will present advisory services mandates to clients (Marketing, Operational Efficiency, Human Resources and Financial Strategy) and doing direct selling;

You have a concrete business development plan spread over 90 days and you propose solutions to their issues;

You will analyze, negotiate and present high quality loan proposals exercising sound credit judgment;

You will develop a portfolio of client and headhunting prospect in the manufacturing field, distributor among others to support them in their growth plan via BDC solutions.
WHAT WE ARE LOOKING FOR
Do you have a Bachelor's degree in business administration or in a field deemed equivalent?

Do you have good financial analysis skills and to interpret financial statements?

Do you have a professional accounting designation? If so, this is an interesting asset.

You are passionate about entrepreneurship and have 3 - 5 years of experience in a similar role with sales objectives as well as good knowledge of the business environment in your region?

You are known for your canvassing, your listening skills and you have a sixth sense that allows you to identify the issues and business needs of entrepreneurs?

Your clients and business relations remember you because of the accuracy of your advice, your proactivity and your outstanding customer service?

Are you a team player who builds effective and lasting relationships with your peers, business contacts and external partners?

You are active in your community by participating in associations or being a member of a chamber of commerce.
With us, you'll be able to achieve the work/life balance you're looking for, with competitive working conditions and above-market flexible benefits. This includes modern workspaces to work from when you are in our offices, and, for some specific positions, the ability to work remotely, on reserve, and/or within your community.
While we appreciate all applications, we advise that only the candidates selected to participate in the recruitment process will be contacted. If you are a candidate with a disability and need an accommodation to complete the application process, please email us at accessibility@BDC.ca, and include your full name, the best way to reach you, and the accommodation needed to assist you with the application process.