SENIOR COMMERCIAL ACCOUNT MANAGER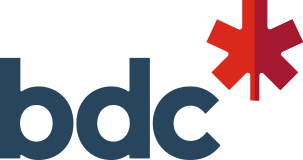 City : Medicine Hat
Category : Financing (Business Development)
Industry : Banking
Employer : BDC
No other bank is doing what we do.
At BDC, we help Canada and its entrepreneurs create a prosperous, inclusive and green economy. Our mission is to help Canadian businesses thrive by providing financing, capital and advisory services. We're devoted to Canadian entrepreneurs. We're also dedicated to our employees. Adaptable. Inspiring. Different. There's a reason we like to work here, and we think you'll like it too. Join BDC and help make a difference! 
Diversity. Equity. Inclusion. They're more than just words for BDC. These concepts are foundational to our success and to our ability to attract, retain, mobilize and develop the right talent, as well as to offer a healthy, professional and collaborative environment. We are committed to cultivating and preserving an environment where all employees can thrive, and, for over a decade, we have been recognized as one of Canada's Top 100 Employers and one of Canada's Best Diversity Employers. In recruiting for our team, we welcome the unique contributions that you can bring in terms of your education, opinions, culture, ethnicity, race, sex, gender identity and expression, nation of origin, age, languages spoken, veteran's status, color, religion, disability, sexual orientation, beliefs, experiences, and more.
Do you have a passion for business development and a well-established network in Southern Alberta ? Join the only bank dedicated exclusively to entrepreneurs and make an impact on the Canadian economy.
POSITION OVERVIEW 

We are looking for a Senior Commercial Account Manager who will leverage his or her interpersonal strengths and network to generate new business opportunities while managing a portfolio of existing clients. Your main objective: to have an impact on the success of entrepreneurs with sales up to $50M through our financing solutions and advisory services adapted to their needs. If you are looking for an organization that invests in your talent, this is your opportunity to join our committed and diverse team.
CHALLENGES TO BE MET 

In a typical week, you would: 
Meet with entrepreneurs, clients and prospects, and discuss the specifics of their business in order to identify the issues, provide them with advice and identify, if applicable, a BDC service offering appropriate to their needs;

Execute your action plan, which is aligned with the Business Centre's objectives.  This will allow you to ensure the growth and retention of current clients in your portfolio while acquiring new clients and creating a business opportunity pipeline; 

Analyze, negotiate and present financing proposals while exercising credit judgement; 

Be active in the local business community by networking within various associations and chambers of commerce in order to develop business relationships and obtain references that will facilitate new client acquisition. 
WHAT WE ARE LOOKING FOR 

If you can answer YES to the following questions, you may be just the person we are looking for:
Do you have a Bachelor's degree ? If so, it's an asset.

Do you have a keen interest in entrepreneurship, with more than 3 years of relevant experience in commercial credit or in business analysis and development, and a good understanding of the business world?

Do you have a demonstrated ability in business development and delivering on your objectives?

Do your clients and business contacts remember you because your advice works and you provide outstanding customer service?

Are you a team player who creates lasting and trusting relationships with your peers, business contacts and external partners?

Are you a strong negotiator who is focused on results? 

A valid driver's license and access to a vehicle are required.
We're a different kind of bank. We're go getters. Innovators. Growth engineers. If you want to join an organization that is one of the top 100 employers in Canada, apply today!
Location: Alberta South (Medicine Hat, Lethbridge,Taber, Brooks, Pincher Creek, etc.)
With us, you'll be able to achieve the work/life balance you're looking for, with competitive working conditions and above-market flexible benefits. This includes modern workspaces to work from when you are in our offices, and, for some specific positions, the ability to work remotely, on reserve, and/or within your community.
While we appreciate all applications, we advise that only the candidates selected to participate in the recruitment process will be contacted. If you are a candidate with a disability and need an accommodation to complete the application process, please email us at accessibility@BDC.ca, and include your full name, the best way to reach you, and the accommodation needed to assist you with the application process.