Senior Cloud Infrastructure Analyst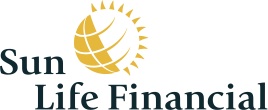 City : Waterloo
Category : Full-time
Industry : Finance
Employer : Sun Life Financial
You are as unique as your background, experience and point of view. Here, you'll be encouraged, empowered and challenged to be your best self. You'll work with dynamic colleagues - experts in their fields - who are eager to share their knowledge with you. Your leaders will inspire and help you reach your potential and soar to new heights. Every day, you'll have new and exciting opportunities to make life brighter for our Clients - who are at the heart of everything we do. Discover how you can make a difference in the lives of individuals, families and communities around the world.
Job Description:
This is an opportunity for someone that is interested in working with leading edge Cloud, Machine Learning and Analytics technologies. 
The candidate will be a member of or Data Science Workbench Product Working Group in our Analytics Platform Team.  The Analytics Platform Team is responsible for the engineering, growth, development and maintenance of Analytic Tooling used inside of Sun Life.
The Analytics Platform Team supports projects in Canada, the United States and Asia.  The core hours for this position are 9:00 – 17:00 EST to ensure proper crossover between North American and India team members. 
What will you do?
Demonstrated experience with Amazon Web Services,  Platform as a Service (Paas) and Software as a Service (SaaS)
Understanding and experience supporting Sagemaker, Sagemaker Studio, RStudio, and AWS Analytic Services such as Textract
Build and deploy Infrastructure using IAC (Infrastructure as Code) and DevOps Tooling – including but not limited to:  Terraform, Jenkins, CloudFormation
Continuously improve team engagement and adoption of GIT and GIT Workflow best practices
Document, record and manage work with JIRA
Working in an Agile Team, help build and run Analytic Products and their growth using a Product Management Model, while also participating in other key projects that are necessary for Business Growth and Development.
Maintain up-to-date documentation and procedures for all supported products, systems and processes
Define and document requirements in cooperation with Product Owners, Delivery Managers and Customer Teams
Develop scripts to support the operations of Windows and Unix based platforms
Support development following documented standards, policies and procedures (Change Management Process)
Occasional participation in after-hours and weekend support of production implementations, infrastructure activities, and various disaster recovery exercises
Working closely with other team members, technical/team leads, management, specialized IT areas and application support teams to ensure consistent delivery and quality of database services
Define, document and implement consistent standards and procedures.
Evaluation of functionality and features within related Data Science products.
Contribute ideas for best practice improvements, process improvement, and innovative solutions.
What do you need to succeed?
University level degree in Computer Science or related information technology degree/diploma
5 Years experience in a Cloud environment, ideally AWS, ideally certification as an AWS Cloud Practitioner
Proven experience in an Agile Team (Scrum, Kanban)
Understand, can describe and can put into action complex concepts.
Conceptual ability to figure out how technology works
Ability to lead small to medium project teams
Excellent verbal and written communication skills
Ability to work independently and in teams
Passion for data and analytics as a career.
Strong organizational skills with the ability to handle several tasks efficiently
Ability to contribute solutions that meet or exceed business requirements.
Willingness to share ideas and speak up in small to medium sized groups.
Willingness to provide on-call support and trouble shooting

Assets:
AWS Technologies
Proficiency with GIT and GIT Workflows
Knowledge of JIRA
Knowledge of Agile
Proficiency with Linux
Some knowledge of Web development, Extract, Tranform and Load (ETL) and Report development.
Microsoft Powershell or Unix scripting languages
Understanding of replication, mirroring, log shipping and maintenance strategies
What's in it for you?
Attractive salary and bonus structure influenced by market range data
Pension, stock and savings programs to help build and enhance your future financial security
An environment of continuous learning and improvement
Flexible hours and work from home options
The Base Pay range is for the primary location for which the job is posted.  It may vary depending on the work location of the successful candidate or other factors.  In addition to Base Pay, eligible Sun Life employees participate in various incentive plans, payment under which is discretionary and subject to individual and company performance.  Certain sales focused roles have sales incentive plans based on individual or group sales results. 
Diversity and inclusion have always been at the core of our values at Sun Life. A diverse workforce with wide perspectives and creative ideas benefits our clients, the communities where we operate and all of us as colleagues. We welcome applications from qualified individuals from all backgrounds.
Persons with disabilities who need accommodation in the application process or those needing job postings in an alternative format may e-mail a request to thebrightside@sunlife.com.
At Sun Life we strive to create a flexible work environment where our employees are empowered to do their best work. Several flexible work options are available and can be discussed throughout the selection process depending on the role requirements and individual needs.
We thank all applicants for showing an interest in this position. Only those selected for an interview will be contacted.
Salary Range:
74,900/74 900 - 125,900/125 900
Job Category:
IT - Technology Services
Posting End Date:
14/08/2022