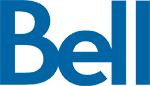 City : Saint John, New Brunswick
Category : Technology
Industry : Telecommunications
Employer : Bell
As the largest high-tech team in Canada, Network and Technology Services builds cutting edge fibre and 5G networks that drive how Canadians connect with each other and the world! Our team is at the forefront of developing Bell's leading products and services: Fibe TV and Internet, Wireless, Smart Home, cloud, security and IoT. We enable the delivery of the best content from Crave, TSN/RDS, iHeart Radio and dozens of other leading media properties to our customers any time, on any device. 
Key Responsibilities
• Collaborating with Enterprise Architects on "north star" architectures that visually illustrate the possible technology strategies that achieve the business vision for NTS Cloud
• Contribute to the technology strategy and architectures for the evolution of existing NTS Cloud Products & services
• Lead the creation and implementation of technology roadmaps and architectures, within NTS Cloud, for the development of key strategic programs
• Coaching and supporting key stakeholders and multiple DevOps teams in the delivery of new cloud technologies
• Create and communicate key information to senior level management
• Build deep relationships with senior technical individuals within Bell NTS to enable them to be cloud advocates
Critical Qualifications
Education/Certification/Designation
• Educational Background in Software Engineering, Computer Science, Computer Networking, Information Systems, or equivalent education or work experience
• a recognized subject matter expert in cloud technology, obtained through advanced education and work experience
Technical Leadership
• 5+ years of technical experience in a hybrid/multi-cloud architecture or cloud advisory role
• Proven and demonstrable experience in architecting, designing and implementing high volume, high availability cloud platforms with a very high degree of automation
• Proven and demonstrable experience in deploying large systems in production
• Knowledge and experience in at least one of the cloud platforms (AWS, Azure or GCP)
• Knowledge of SRE practices
• Demonstrated ability to adapt to new technologies and learn quickly
• Excellent analytical, problem solving and decision making skills with a strong attention to details
• Advanced experience with Agile methodology practices
Managing Relationships
• Strong interpersonal skills, oral and written communication skills, with a good sense of humour
• Ability to manage through influence in a complex and evolving environment to meet challenging time lines and organizational goals.
• Demonstrated problem solving, communication and organizational skills, a positive attitude, and the proven ability to negotiate and influence others to obtain desired results.
• Ability to speak in business terms, as well as the ability to communicate effectively, both internally and externally.
• Mature, confident, and performance-oriented.
• A team player
• Communicate effectively with people at different organizational levels (written and oral) with ability to influence and give strategic guidance to the business.
• Decision making under time pressure with limited information

Preferred Qualifications
• Agile / DevOps / Lean experience
• Profession accreditation in cloud platforms
• Strong interpersonal, oral and written communication skills, with a good sense of humour
• Knowledge of supporting cloud technologies: servers, storage, landing zones, virtualization, monitoring tools etc
• Knowledge of IaC, DevSecOps, Openshift, Openstack, VMWare
#Tech
#Indeed
#Talent
​#EmployeeReferralProgram
 
Adequate knowledge of French is required for positions in Quebec. 
 
Additional Information:
Position Type: Management 
Job Status: Regular - Full Time 
Job Location: Canada : Ontario : Mississauga || Canada : New Brunswick : Saint John || Canada : Nova Scotia : Halifax || Canada : Ontario : Ottawa || Canada : Ontario : Toronto || Canada : Quebec : Laval || Canada : Quebec : Montreal 
Flexible work profile: Mobile 
Application Deadline: 04/02/2023 
 
All team members are expected to reside in Canada and within a reasonable commuting distance from their work location to ensure that they are able to come to the office as required, whether the visit is planned or unplanned.
Please apply directly online to be considered for this role.  Applications through email will not be accepted.

At Bell, we don't just accept difference - we celebrate it. We're committed to fostering an inclusive, equitable, and accessible workplace where every team member feels valued, respected, and supported, and has the opportunity to reach their full potential. We welcome and encourage applications from people with disabilities.

Accommodations are available on request for candidates taking part in all aspects of the selection process. For a confidential inquiry, simply email your recruiter directly or recruitment@bell.ca to make arrangements. If you have questions regarding accessible employment at Bell please email our Diversity & Inclusion Team at inclusion@bell.ca.

Created: Canada, ON, Mississauga
 
Bell, one of Canada's Top 100 Employers.