SENIOR BUSINESS & SYSTEMS ANALYST BS&R (Toronto, ON, CA, M5V 3C6)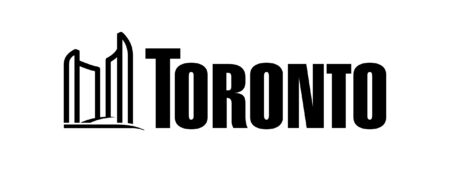 City : Toronto
Category :
Industry : Government
Employer : City of Toronto
Job ID: 26124
Job Category: Information & Technology
Division & Section: Parks, Forestry & Recreation, PFR Bus & Technology Transformation
Work Location: Etobicoke Civic Centre/City Hall/Hybrid
Job Type & Duration: Full-time, 3 Temporary (24 months) vacancies
Salary: $103,303.20 - $121,375.80
Shift Information: Mon-Fri, 35 hrs/week 
Affiliation: Non-Union
Number of Positions Open: 3
Posting Period: 21-Sep-2022 to 05-Oct-2022
 
The Registration and Booking Transformation project will modernize the systems and processes used to deliver Recreation and Booking services in Toronto. Reporting to the Implementation Manager, this position will be responsible to work with the business leads providing technical and implementation knowledge throughout the course of the project to implement a new solution.
Main Responsibilities:
Participates on project teams that require specialized technical expertise and leadership in areas involving business process mapping & design, system configuration, development, testing and support. Ensures quality assurance in accordance with corporate policies and standards, ensures integrity of master data, transactional records, reports and periodic posting production runs.

Develops requirements, business specifications, and testing documents. Performs unit testing in development and quality assurance and recommends test scenarios.

Prepares reports to senior management supporting recommendations on changes in technology solutions, business methods and business processes to aid in decision making.

Leads, facilitates and contributes to the implementation of transformational business service improvements that will lead to optimized, cost effective and innovative service delivery.

Maintains, supports and enhances various functional aspects of the system landscape including troubleshooting of daily issues, analyzing application problems, and performing system configuration. Maintains business and technical knowledge of enterprise systems, and related mobile applications for current and upcoming technological advancements.

Provides expertise in the documentation and elicitation of detailed business requirements and their translations into system specific context, as it relates to specific modules, and related mobile applications.

Initiates and conducts, in coordination with divisional business representatives, research and analysis on opportunities to employ technologies and/or process redesign to effectively deliver City services.

Implements detailed plans and recommends policies/procedures regarding program specific requirements.

Conducts research into assigned area ensuring that such research takes into account developments within the field, corporate policies and practices, legislation and initiatives by other levels of government.

Provides input into and administers assigned budget, ensuring that expenditures are controlled and maintained within approved budget limitations.

Provides leadership, innovation, expert consultation and documentation in support of all stages (Concept, Definition, Planning, Execution) of a project or initiative.

Organizes, participates and conducts proof-of-concept initiatives and feasibility studies with client stakeholders that will assist in the determination of adopting new innovative technologies and processes to derive more efficient service delivery to support City programs and initiatives.

Develops and implements detailed project documentation and plans, performs system analysis activities, participates in the research and testing, provides contingencies, recommends resources and establishes priorities.

Manages small to mid-size strategic initiatives and projects, including leading or co-leading inter-Divisional work groups, provides work direction to team members and assessing progress against the plan.

Provides expertise in the documentation and elicitation of detailed business requirements by interviewing, documenting and facilitating business process review/re-engineering sessions with stakeholders.

Researches, evaluates, develops and/or acquires, implements and provides technical support for enterprise software products to support business requirements.

Develops new techniques and innovative approaches to enhance system functionality and automate business processes.

Reviews and strategically prioritizes change requests to maximize benefits using available resources.

Prepares detailed design specification documents to address business gaps through new system functionality.

Identifies, documents and recommends, in coordination with project stakeholders, incremental process improvements that utilize information technology and align with architectures.

Recommends policies/procedures regarding program specific requirements, communicates change to related areas.

Performs business related tasks (research, impact analysis, planning, testing, coordinating, etc.) for systems upgrades, support stack applications and other related projects.

Chairs and participates in sub-committees charged with identifying the support needs of the corporation as they pertain to system modules and their related mobile applications. Represents division on cross divisional teams.

Liaises with Technology Services, external technical resources and software vendors regarding technical issues including client refresh, backup and restore requirements and external interfaces.

Provides leadership and guidance to multiple client divisions on the use of systems.

Assists in the execution of system processes to support interfaces, reporting requirements and year-end reporting.

Contributes to the creation of unit work plan.
Key Qualifications:
Extensive knowledge and experience with application implementation and support related to large business systems.

Extensive experience with large and complex projects or teams for system implementations and production support teams in a cloud environment.

Experience with business process mapping, re-engineering and documentation, and experience facilitating workshops to elicit business processes and requirements.

Experience in and knowledge of executing testing methodologies for large system implementations would be an asset.

Advanced knowledge in current mobile market space especially IOS devices with various form factors and operating systems, and applications. Comfortable in using mobile devices with various form factors and operating systems.

Ability to effectively manage workload with strict time constraints.

Ability to analyze/troubleshoot issues and create functional specifications for custom developments and enhancements including requirements, design and test cases.

Demonstrated ability to learn new business concepts and technologies quickly.

Ability to quickly grasp the technical concepts associated with application design, programming as well as resolving support problems with the ability to clearly articulate this information in terms appropriate to the various audience levels.

Ability to use project management tools e.g. MS Project methods and standards, estimating and tracking time and efforts, allocating and deploying resources, etc.

Excellent interpersonal, negotiation, oral and written communication skills with the ability to prepare and present detailed research proposals, methodologies, policies, standard project plans and reports. Ability to prepare, organize and present project documentation to various audiences (e.g. business case, feasibility study, project plans).

Extensive research, analytical, conflict resolution and problem solving skills.

Ability to identify risks by thoroughly assessing implications of proposed solutions.

Ability to work effectively as a team member and work collaboratively with others in a multidisciplinary team.

Knowledge of the City's IT system landscape would be an asset.

Knowledge of CLASS would be an asset

Knowledge of legislation, City policies, collective agreements and accounting practices related to Parks, Forestry and Recreation would be an asset.

Familiarity with government legislation in the area of occupational health and safety.
Note: All City of Toronto employees are required to be fully vaccinated as a condition of hire in accordance with the City's Mandatory Vaccination Policy. Candidates will be required to show proof of vaccination during the recruitment process.
Equity, Diversity and Inclusion
The City is an equal opportunity employer, dedicated to creating a workplace culture of inclusiveness that reflects the diverse residents that we serve. Learn more about the City's commitment to employment equity.
Accommodation
The City of Toronto is committed to creating an accessible and inclusive organization. We are committed to providing barrier-free and accessible employment practices in compliance with the Accessibility for Ontarians with Disabilities Act (AODA). Should you require Code-protected accommodation through any stage of the recruitment process, please make them known when contacted and we will work with you to meet your needs. Disability-related accommodation during the application process is available upon request. Learn more about the City's Hiring Policies and Accommodation Process.