Senior Business Intelligence Manager – GTA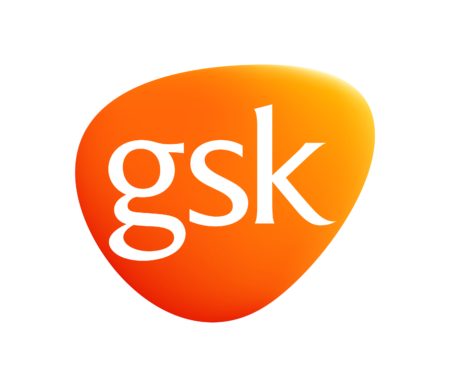 City : 7333 Mississauga Road North
Category : Other
Industry : Healthcare
Employer : GSK
Site Name:
Canada - Ontario - Mississauga
Posted Date:
Aug 14 2023
Job purpose:
Responsible to lead Forecasting, Sales and Data Reporting, Commercial Analytics that will support independent Strategic Insights/Recommendations for the assigned brands with an aim to grow the Canadian Pharma presence across Canada by increasing market share and sales in the GSK Vaccines. Working in a complex environment to lead the collaboration with other areas of the business to pull together a broad aspect of insights from Digital Analytics, Medical, Brand, Market Research, Sales as well as all relevant external parties.
Key Responsibilities :
Primary Activities :
Accountable for leading/delivering on 3 pillars of business intelligence i.e. Forecasting, Sales and Data Reporting, Commercial Analytics that will support independent Strategic Insights/Recommendations for the assigned brands.
Proactively identify opportunities to drive performance through sales analytics by reviewing sales data and gleans relevant to national and sub-national data.
Bringing your extensive experience to deliver high-quality forecasts using the most innovative tools.
Work across boundaries to communicate, derive customer, competitor and performance insights, make recommendations that influence decision-making, and drive action to achieve business results.
Create and foster strong strategic partnerships with sales leaders by proactively challenging insights gleaned from data.
Drives focus and energy within the organization toward customer opportunities, monitors performance within these accounts, and ensures resources are allocated appropriately to achieve business objectives.
Partner with Marketing Analytics to share insights, translate brand level targeting and segmentation for call planning and routing analytics to support regional / district / territory level execution.
Takes a lead role within the analytics team for nationally scoped projects and brand leaders providing analyses on national projects.
Perform analyses that will drive performance. Leverage knowledge of sector performance to inform planning and achievement of sector KPIs.
Perform analyses of performance against KPI goals and leverage analytics tools to diagnose variance vs. expectation.
Develop a strong external orientation on customer research, competitor trends, and market dynamics to provide recommendations and leverage to guide decision making.
Lead BU Business Reviews for assigned sector identifying gaps in local.
Proactively identify payer-pull through opportunities at a regional level and catalyze action to achieve goals.
Proactively identifies new opportunities that could drive business impact.
Gains buy-in and commitment to execute within your Business Unit, creates implementation and measurement plan with clear goals and guidance on decision to scale.
Required Qualifications:
University degree in Business or Science
Minimum of 5+ years' experience in areas such as: business intelligence, forecasting, marketing research, sales / marketing analysis, sales, marketing, finance, or other analytical function preferably in the pharmaceutical industry.
Minimum of 3+year experience in therapeutic areas such as Vaccines and 3+year in Products being promoted to Specialists.
Proficient understanding of current and future pharmaceutical market drivers, competitive environment, and treatment algorithms across a range of disease areas.
Firm understanding of the unique pharmaceutical market, customer, patient and health care system in Canada.
Knowledge of IQVIA databases, products and services
Proficient in use of forecasting and model building software.
Proficient in identifying, applying and adapting analogs, benchmarks and order of entry models.
In-house consultant in therapeutic/customer, analytical/statistical, aspects of forecasting.
Highly agile learner with a solution-based mindset, able to assimilate and prioritize a broad range of business issues and needs associated with multiple stakeholders within the organization.
Ability to synthesize large and complex amounts data from various sources and to effectively present major themes to Senior stakeholders.
Strong communication and influencing without authority skills to ensure an objective representation of ideas and opinions.
Self-starter who recognizes opportunities to add value and takes initiative; consistently delivers high performance, timely and quality work.
Excellent interpersonal skills for interactions with high-profile stakeholders in a matrix environment.
Proven analytical skills as demonstrated by an ability to identify business opportunities, risks and key insights.
A robust business acumen and ability to employ sound business judgment to evaluate the advantages and disadvantages of several alternative solutions to issues.
Preferred Qualifications:
Advanced University degrees are desirable (Preferred Master or PH.D level Degree like MBA, PH.D., M. Biotech, etc.).
Advanced understanding of Pharma product strategies and organizational dynamics and how they impact on the forecast processes
Demonstrated strong ability to work effectively independently and in a cross functional team environment.
High proficiency in the MS Office suite of tools.
Extensive experience with demonstrated knowledge and understanding within the following areas: Brand Strategy, New Product Introduction, Marketing Communication, Promotions, Media Planning and Market Research experience required.
WHY GSK?:
GSK's portfolio spans three product areas: vaccines, specialty and general medicines and our focus is to deliver better and faster for patients globally. Our unrivalled vaccine portfolio targets infectious diseases at every stage of life, helping to reduce the burden of disease for hundreds of millions of people. GSK has exceptional capabilities in vaccine science and technologies, including adjuvant/protein and mRNA. In specialty medicines, we are at the forefront of HIV prevention and treatment, and we are building our presence in key therapeutic areas such as oncology and immuno-inflammation. General medicines include our inhaled medicines for asthma and COPD, antibiotics and medicines for skin diseases.
By 2031, we aim to deliver more than £33 billion in annual sales – a step-change in performance and growth which will significantly increase the positive impact we can have on the health of billions of patients around the world. And we're confident in our future. Our pipeline of 21 vaccines and 43 medicines includes many with potential to be first or best-in-class opportunities for patients.
Find out more: 
*LI-GSK
Why Us?
GSK is a global biopharma company with a special purpose – to unite science, technology and talent to get ahead of disease together – so we can positively impact the health of billions of people and deliver stronger, more sustainable shareholder returns – as an organization where people can thrive. Getting ahead means preventing disease as well as treating it, and we aim to positively impact the health of 2.5 billion people by the end of 2030.
Our success absolutely depends on our people. While getting ahead of disease together is about our ambition for patients and shareholders, it's also about making GSK a place where people can thrive. We want GSK to be a workplace where everyone can feel a sense of belonging and thrive as set out in our Equal and Inclusive Treatment of Employees policy. We're committed to being more proactive at all levels so that our workforce reflects the communities we work and hire in, and our GSK leadership reflects our GSK workforce.
GSK is an equal opportunity employer committed to diversity and inclusion.  We welcome applications from all qualified individuals to apply to our career opportunities. GSK is committed to accommodating persons with disabilities. If you need accommodation at any stage of the application process or want more information on our accommodation policies, please contact us at canada-recruitment@gsk.com.  Please do not send resumes to this e-mail and instead apply through the online application process of this posting.
As a health and science-based organization, GSK is committed to following the recommendations as set out by Health Canada and taking all necessary steps to help curb the spread of COVID-19 which includes getting the COVID-19 vaccine. We feel strongly that this is the best way to help protect those we value most: our employees, families, communities and the patients and consumers we serve. To that end, we are taking an important step to ensure the safety of our employees during this global public health crisis.
Only employees who are fully vaccinated against COVID-19 may attend our Mississauga and Laval corporate offices. In addition, all customer-facing employees who, as part of their job, attend healthcare settings such as hospitals, pharmacies, doctors' offices and dentists' offices will need to be fully vaccinated against COVID-19.  Notwithstanding the foregoing, employees may seek an accommodation for human rights-related reasons, including medical or disability-related conditions, or religious beliefs.
Important notice to Employment businesses/ Agencies
GSK does not accept referrals from employment businesses and/or employment agencies in respect of the vacancies posted on this site. All employment businesses/agencies are required to contact GSK's commercial and general procurement/human resources department to obtain prior written authorization before referring any candidates to GSK. The obtaining of prior written authorization is a condition precedent to any agreement (verbal or written) between the employment business/ agency and GSK. In the absence of such written authorization being obtained any actions undertaken by the employment business/agency shall be deemed to have been performed without the consent or contractual agreement of GSK. GSK shall therefore not be liable for any fees arising from such actions or any fees arising from any referrals by employment businesses/agencies in respect of the vacancies posted on this site.