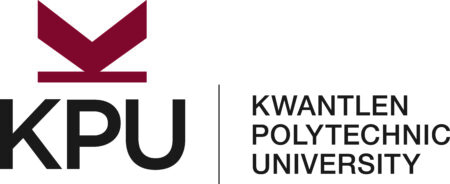 City : Surrey, BC
Category : 4531-Business Performance & Advisory Svc
Industry : Education
Employer : Kwantlen Polytechnic University - KPU
Kwantlen Polytechnic University
KPU offers all learners opportunities to achieve success in a diverse range of programs that blend theory and practice, critical understanding, and social and ethical awareness necessary for good citizenship and rewarding careers.  KPU strives to implement initiatives that will attract, support, engage, and retain KPU's people and create an environment where all employees see themselves as contributing to student learning.
JOB OVERVIEW: SENIOR BUSINESS ADVISOR (INTERNAL AUDIT)
KPU is seeking a temporary full-time Senior Business Advisor to cover for a maternity leave. This position is responsible for providing internal audit and business advisory services to divisions and faculties within the university.  
Business Performance & Advisory Services (BPAS) assists the Audit Committee of the Board of Governors in fulfilling its oversight responsibilities relating to governance, risk management and control processes.  BPAS provides independent and objective services that are designed to add value and assist KPU in continuously improving its operations.  BPAS reports functionally to the Audit Committee and administratively to the Chief Financial Officer; therefore, while BPAS works with management in the delivery of its programs, it maintains its independence from management through a direct reporting relationship with the Board of Governors. The Senior Business Advisor reports to the Director, Business Performance and Advisory Services. This position has one direct report, the Business Analyst.
The Senior Business Advisor (SBA) will:
• Directly assist BPAS in achieving the goals of the Audit Plan by leading assurance engagements.
• Conduct value-add advisory engagement projects to assist university stakeholders in continuously improving operations.
• Lead confidential investigations pertaining to any concerns raised through the Protected Disclosure process.
• Build and maintain positive relationships with key business leaders across campuses. 
EDUCATION AND EXPERIENCE
• An accounting designation (e.g. CPA) is required and the CIA or CFE designations are an asset.
• A minimum of at least 5 years post designation progressive experience with a focus on audit.
QUALIFICATIONS
• Experience in conducting audits and investigations.
• Working knowledge and ability to apply risk and control concepts. 
• Excellent written/verbal communication skills.
• Strong interpersonal skills with ability to build rapport with all levels of a large organization.
• Experience implementing large scale projects, including a demonstrable change management vision.
Click
here
for a more detailed job description.
Note to Applicants
The University welcomes and encourages applications from women, visible minorities, Indigenous persons, persons with disabilities, persons of any sexual orientation, and persons of any gender identity or gender expression. If you require an accommodation through our hiring process, please include your request in the application email.
We thank all applicants for their interest in employment with KPU. Only those selected for an interview will be contacted. 
Kwantlen Polytechnic University is committed to protecting the safety and welfare of employees, students, and the general public, and upholding the reputation and integrity of the University. For this reason, final applicants will be asked to undergo a background check.
All qualified candidates are encouraged to apply; however Canadians and permanent residents will be given priority.