Senior Back-End Developer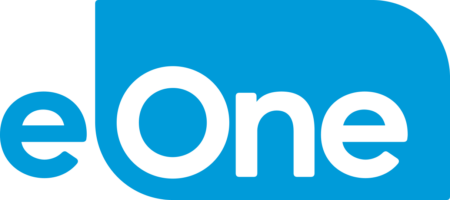 City : Toronto
Category : Other
Industry : Video Game
Employer : Entertainment One
Description of project 
Secret Location's Digital Preschool division is an empowered product team which values communication, collaboration, and fun. Our primary goal and purpose is to build preschool apps that boost meaningful screen time for children, parents, and caregivers. As part of the larger eOne and Hasbro family, our digital brand portfolio includes the widely popular preschool app World of Peppa Pig, which has claimed the #1 spot in its category in over 20 countries since launch, as well as superhero hit PJ Masks: Hero Academy. 
Description of responsibilities  
The digital brand portfolio includes a number of back-end connected applications in market. The senior back-end developer will be responsible for building features and enhancements to those applications as well as working on core underlying technology.   
This may include: 
Designing and implementing a maintainable and modern microservices architecture inside AWS to support our Digital Pre-School gaming platform.
Producing and consuming RESTful and GraphQL APIs for our CMS and application servers. 
Writing Infrastructure as Code to provision our cloud infrastructure in a repeatable and efficient manner.  
Building unit and integration tests to maintain code coverage. 
Make revisions based on team requests, user testing, or peer feedback.  
Work with the app development team to ensure the integration of the CMS and the various front-end apps evolves as changes are made. 
Requirements 
Extensive experience with AWS services and how to use them to solve various infrastructure challenges. We use Lambda, API Gateway, DynamoDB, CloudFront S3, EC2, ALB, VPC, AppSync etc.
Proven ability to follow and apply software design patterns.  
Experience with Docker containers such as building and deploying images along with running containers on AWS.
A solid knowledge of networking: TCP/IP, HTTP, DNS, TLS, SSH, ideally a good conceptual understanding of the OSI model and its abstraction layers.
Experience with Linux system administration. Comfortable SSH'ing into a remote shell and performing maintenance and troubleshooting tasks.
Thoughtful around technical trade-offs. Mindful of performance, security, reliability concerns.
Experience working with highly available production environments. How to develop architecture to support uptime SLA agreements.
Experience writing codebases with thorough test coverage - experience in continuous integration and delivery. 
Can write clear and concise documentation. 
Years Experience 
Main languages used 
Javascript / TypeScript, Go, Python
Tools we use 
Asana 
Github 
Confluence 
LucidChart
Nice-to-Have Experience 
Implementing, maintaining, monitoring data pipelines for analytics infrastructure. Think ETL and data warehouses.
SQL and some general database design knowledge.
Messaging patterns (Pubsub, Fan-in, Fan-out) and brokers such as SNS, SQS EventBridge.
Observability, tracing, monitoring and responding to incident alerts.