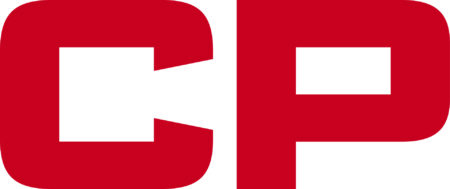 City : Calgary, AB, CA
Category : Other
Industry : Transportation
Employer : Canadian Pacific
Canadian Pacific (CP) and Kansas City Southern (KCS) are now CPKC. As the only truly North American railway, we are making big moves! Drawing on our strong foundations and heritage, CPKC moves essential goods across our 20,000-mile network to support economic growth throughout Canada, the U.S. and Mexico. Be a part of history as we connect a continent and create exciting career opportunities across our new transnational network. Visit cpkcr.com to learn about the CPKC advantage, our purpose and culture.
PURPOSE OF THE POSITION:
CPKCs Internal Audit department is seeking an experienced Senior IT/IS Internal Auditor to join our team. This is an exciting opportunity to join an internal audit function on a journey to progressing and modernizing. You will be primarily responsible for executing and enhancing our IS audit program, working on multiple projects and priorities, and ensuring effective communication of results and recommendations to Management. You will be working with the broader North American Internal Audit team on designing and executing audit procedures that include, but are not limited to: Cybersecurity, IT Governance, IT Infrastructure Audits, Data Protection and Privacy, SAP Audits, Industrial Control Systems and Supervisory Control and Data Acquisition reviews, etc. 
POSITION ACCOUNTABILITIES:
Contribute to the strategic direction of the CPKC's Internal Audit function and in the development and execution of IS audit and advisory programs

Report results of audits and advisory projects to Management and the Audit and Finance Committee of the Board of Directors

Provide a view, advice, and recommendations on leading IS practices

Deliver audits and advisory projects that provide value to CPKC, ensuring risks are identified, articulated, and assessed, and key controls are designed and operating effectively

Collaborate with others in the Internal Audit function to provide assurance on projects with an IS component – i.e., integrated assurance. Partnering with Enterprise Risk Management, Internal Controls and other groups

Support investigations as needed

Support development and implementation of a risk-based IS audit plan to provide CPKC Management and the Board of Directors with an independent, objective assessment of the design and operating effectiveness of the information system controls

Conduct risk-based planning, fieldwork, reporting, and supervision of IS audit and advisory engagements

Effectively complete engagements within scope and budget and in accordance with established standards and IT frameworks

Perform drill-downs to determine specific root causes of non-compliance and other audit observations and provide value-add recommendations and management insights

Present audit reports to management at various levels and obtain pinpointed action plans that address identified business risks

Manage special projects with third parties/consultants

Develop relationships with and earns the trust of the CIO and the IS Leadership Team, among other members of the business

Communicate results through effective presentation, negotiation and report writing skills and supports an effective follow-up program that ensures that management implements appropriate and timely corrective action on unacceptable risk exposures

Follows up with Management on Management Action Plans and ensures the plans are pinpointed and adequately address risk: Participates in the development of the annual audit plan and maintenance of an IS audit universe

Maintain objectivity and independence while fostering positive and professional relationships with Management

Participates in supporting the business on key initiatives
POSITION REQUIREMENTS:
University degree in Computer Science, Information Systems or other relevant degree required

Minimum of 8 years of Technology and 5 years of Audit / Risk experience

Demonstrated experience leading large IS audits and projects in the specialized IS areas noted above with strong results produced

Required Certifications: CISA

Preferred certifications: CISSP, CISM and CIA

Experience in using NIST 800-53, NIST Cybersecurity Framework, Centre for Internet Security (CIS), ISO 27001/2, COBIT, ITIL and CMMI for a variety of audits

Expert knowledge of IT Risk Management practices and strong business acumen, including the application of advanced analytics that align with modernized audit principles and techniques

Strong interpersonal, collaboration, written and oral communication, and relationship management skills

Strong people management skills with the ability to effectively lead and develop high-performing teams, holding direct reports accountable for delivering results

Understanding of the rail business would be considered an asset
The ideal candidate would have previous experience working in high-performing teams that are fast-paced, have multiple priorities, dynamic, results-oriented, foster an accountability mindset, and familiar with earning a seat at the table with their key stakeholder groups. The individual should be comfortable working under pressure and perform with a high degree of accuracy and precision.
WHAT CPKC HAS TO OFFER:
Flexible and competitive benefits package

Competitive company pension plan

Employee Share Purchase Plan

Performance Incentive Program

Annual Fitness Subsidy

Part-time Studies Program
ADDITIONAL INFORMATION:
As an employer with North American presence, the possibility does exist that the location of your position may be changed based on organizational requirements.
Background Investigation:
The successful candidate will need to successfully complete the following clearances:         
Criminal history check

Reference check

Education verification
Management Conductor Program:
Becoming a qualified conductor or locomotive engineer is the single best way for a management employee to learn the business at CPKC. You may be required to obtain a certification or to maintain your current certification/qualification as a conductor or locomotive engineer.
CPKC is an employment equity employer committed to the principles of employment equity and inclusion. We encourage all qualified candidates to apply including women, Black, Indigenous, People of Colour (BIPOC), members of the LGBTQ+ community, and people with disabilities. Accommodations for the job application process can be provided, as appropriate, upon request. All applicant information will be managed in accordance with the federal Personal Information Protection and Electronic Documents Act (PIPEDA)". 
Req ID: 101390

Department: Finance & Accounting

Job Type: Full-Time

Position Type: Non-Union

Location: Calgary, Alberta

Country: Canada

% of Travel: 0-10%

# of Positions: 1

Job Grade: 4

Job Available to: Internal & External
#EF-1
#LI-MC1
#LI-ONSITE