Senior Analytics Technology Manager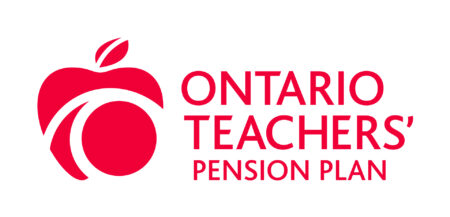 City : Toronto, Canada
Category : Enterprise Operations
Industry : Financial Services
Employer : Ontario Teachers' Pension Plan - OTPP
The opportunity
The Senior Analytics Technology Manager will lead the research, identification, selection, implementation and ongoing management of analytics related tools, technologies and vendors used across OTPP.
You will work in partnership with business and technology teams to ensure the analytics technologies are well managed and configured optimally according to business requirements. You will also seek to enhance business utility and value from analytics software in use at Teachers' and enables related training programs and communities of practice.
Who you'll work with
You'll collaborate and consult across a diverse group of key partners, incorporating the assessment of general best practices, stakeholder opinions, and industry standards to provide sound recommendations.
What you'll do
Management of our existing analytical technologies and exploring new products/tools/features for future needs

Lead the management of our Enterprise Business Intelligence platform Power BI and similar analytics technologies including:

advanced user support

strategic business use of capabilities

lead communities of practice

develop user education programs

help business teams be successful with new features

lead major changes associated with platform

integration activities with other technology solutions

manage utilization through administrative and technical methods

Manage production change requests and incidents

Collaborate with infrastructure, security, and delivery teams to evaluate the benefits, costs and risks associated with analytics tool maintenance, selection, and business success

Manage vendor relationships and negotiation of annual licensing agreements in collaboration with technical teams.

Leadership in defining analytics technology roadmap/vision and path to success

Remain current as to business and technology developments and trends, in order to inform planning and facilitate the evaluation of solution benefits, costs and alternatives

Understand business needs and recommend/select appropriate solutions

Bring back external insights and research to the business

Leadership in training and building an analytics technology community of practice

Develop strategies that enable formal/informal training on analytical platform related topics within the organization

Lead the development and refinement of analytics technology training including continuously improving and updating the training curriculum to address any skill gaps. Champion, promote and enable analytics tool community of practice

Work with Analytical Enablement and Solution & Quality Engineering team to enable business self-service and success with analytical tools and technologies

Be responsible for technology management including costs, licensing, feature implementation, and vendor management in collaboration with business teams

Recommend appropriate licensing, optimizes costs and actively manage utilization

Responsible for leading the design and implementation of standard processes for analytics technology management aligned to internal controls and information security best practices.

May need to mentor/coach other associates

Make recommendation to business on proper use of various platforms and associated features

Lead community of practice and prioritizes areas of focus for support, integrations, and improvements business teams should be aware of

Decision making on management, maintenance, and required technology in alignment with industry and OTPP standard processes

Manage analytical platform vendor(s) and making recommendations regarding license management
What you'll need
Bachelor degree in technology or business related disciplines with financial industry experience preferred

Formal Power BI certifications preferred

Is passionate at applying technology to build a data-driven decision making culture

Ability to quickly learn/embrace new technology and approaches

Is a self starter, can independently research technology solutions related to analytical technologies

Superb interpersonal skills with ability to communicate analytics and data solutions in a practical manner to business partners

Strong problem solving skills working in a team based environment

Excellent knowledge in analytical platform technology and industry trends

Excellent knowledge of applying advanced analytics in business context

7+ years experience leading analytical platform/products

Hands-on experience managing business intelligence platforms and technologies. Power BI experience strongly preferred

Familiar with other data & analytics technologies including Microsoft Power Suite, Databricks, Collibra, Matlab.

Experience in running software product/platforms maintenance, deployment and migration

Hands-on experience with cloud computing platforms, such as (but not limited to) Microsoft Azure

Experience with cloud environment management, deployment and execution

Experience with databases (Oracle/SQL/Snowflake) including writing complex queries and scripts

Practical experience with Python /R or other open source programming languages

Achieved positive business outcomes in a dynamic and fast paced environment
What we're offering
Pay for performance environment that offers competitive salary and incentives

Numerous opportunities for professional growth and development

Comprehensive employer paid benefits coverage, including a Health Spending Account

Guaranteed retirement income through a defined benefit pension plan

Competitive time off

Discount programs including Edvantage and Perkopolis

Degreed: a digital platform that helps you quickly and easily discover, share, and track ALL kinds of learning resources — from courses to videos to articles and more.
At Ontario Teachers', diversity is one of our core strengths. We are a globally minded organization and take pride ensuring that the people we hire and the culture we create reflect and celebrate diversity of thought, background and experience.
Accommodations are available upon request for candidates with a disability taking part in the recruitment process and once hired.
How to apply
Are you ready to pursue new challenges and take your career to the next level? Apply today!
You may be invited to complete a pre-recorded interview as part of the recruitment process. This will take no longer than 10 minutes.
We thank you for applying, however, only those selected to continue will be contacted. Note that candidates must be legally entitled to work in the country where this role is located.
#LI-OTPP
Functional Area:
Operations
Requisition ID:
4632
The privacy of your personal information is important to us. Please visit our Privacy Centre to learn how we handle your personal information.