Senior Analyst, Infrastructure Investments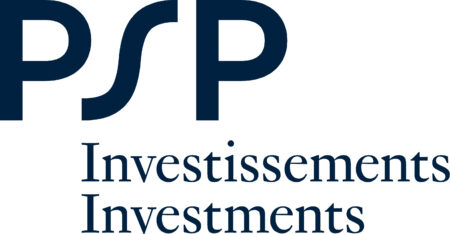 City : Montreal, Quebec
Category : Infrastructure
Industry : Financial Services
Employer : PSP Investments
ABOUT US
We're one of Canada's largest pension investment managers, with CAD$230.5 billion of net assets as at March 31, 2022.
       
We invest funds for the pension plans of the federal public service, the Canadian Forces, the Royal Canadian Mounted Police and the Reserve Force. Headquartered in Ottawa, PSP Investments has its principal business office in Montréal and offices in New York, London and Hong Kong.
Capturing and leading complex global investments requires us to work as one to seize valuable opportunities, in close collaboration with some of the world's top companies. At PSP, you'll join a team of motivated and engaged professionals, dedicated to propelling our organization further than ever before.
EXPERIENCE THE EDGE
At PSP, we encourage our employees to grow, forge powerful relationships, contribute and fuel inspired investment launchpads. We are committed to a culture that fosters collaboration and allows us to think beyond, in an interconnected way. We advocate for our employees to speak-up, learn, experiment, share, and be part of an inclusive work environment where diversity is embraced.
ABOUT YOUR ROLE
As a Senior Analyst, Infrastructure Investments in our Montreal office, you will work with a team of highly motivated professionals who pursue investments and manage a portfolio of infrastructure assets globally. You will be involved in all aspects of the investment process including research, origination, due diligence and analysis of investment opportunities, financing and asset management.
As a Senior Analyst, Infrastructure Investments, you'll:
Assess Infrastructure Investment Opportunities and Transaction Execution
Conduct analysis of investment opportunities and assess investment thesis including key merits and risks

Assess target companies' historical and projected financial information, strategic positioning and value proposition, industry dynamics, regulatory environment and other pertinent factors

Participate in the preparation, support and recommendation of equity valuation for target companies:

Support the development of detailed operational and financial models for DCF valuation, determine and substantiate key valuation assumptions, conduct sensitivity analyses on main value drivers;

Prepare analysis on an appropriate expected return, commensurate with the level of risk embedded in the underwritten business plan;

Research relevant public information available on listed comparable companies and precedent transactions, use key findings to benchmark valuation

Participate in or support key due diligence activities conducted on target companies, including coordination and review of the work performed by third-party advisors (commercial, financing, accounting, tax, etc.)

Support the preparation of investment memorandums and presentation of recommendations to the investment committees
Monitor and Actively Manage Portfolio Investments
Monitor periodic financial and operating results and explain management plan variance

Prepare various ad hoc analyses of portfolio companies' performance and trajectory

Support and participate in the portfolio companies' periodic valuation process

Work alongside management teams to assess and execute investment opportunities, capital projects or refinancing activities pursued by portfolio companies

Support review of portfolio companies' strategic alternatives and exit opportunities
Support Business Development Initiatives
Keep abreast of important industry developments and publications and disseminate relevant information to the rest of the team

Analyze and review key trends in existing and emerging infrastructure sectors, conduct ad hoc deep dive research, prepare supporting analysis, attend conferences, interact with industry experts

Develop new and cultivate existing network of industry contacts to improve access to information for the entire team

Note: the position requires travel.
WHAT YOU'LL NEED
We are looking for a team player who enjoys a high-performance culture and has strong interpersonal skills. The ideal candidate would have 1-2 years of working experience where the emphasis has been on developing a good foundation of topics such as financial statements, corporate finance, M&A and valuation, good analytical and modelling skills as well as a critical thinking mindset.
In more detail, here's what we're looking for:
Bachelor's degree in a relevant field. Master's degree in a relevant field, an asset

CA, MBA, CFA, CBV is an asset

One (1) to two (2) years of relevant financial analysis, accounting, modelling, valuation and/or transactional experience in consulting or investment banking services, financing, investing or corporate development

Experience in the infrastructure and/or energy sectors including energy transition, considered an asset

Solid foundation in understanding of financial statements, good analytical skills and sound critical judgement

Being a team player who enjoys a high-performance culture, ability and desire to learn

Strong interpersonal skills and ability to communicate effectively

High level of proficiency with Microsoft Office Tools (more specifically Excel, Word and PowerPoint) and financial analytical tools and databases such as Capital IQ and Bloomberg

Fluency in both official languages (both written and spoken), particularly in English
We offer a tailored employee experience and competitive total rewards and benefits package* designed to attract and retain global diverse talent, reward performance, and reinforce business strategies and priorities. Beyond salary and incentive pay eligibility, you have access to: 
A flexible hybrid work model with a mix of in-office and remote days based on business groups, teams, and roles 

A hybrid allowance to support any hybrid related needs

Competitive pension plans 

Comprehensive group insurance plans  

Unlimited access to virtual healthcare services and wellness programs 

Generous and inclusive paid family leave  

Vacation days available on day one with additional days on milestone service anniversaries, and summer Friday afternoons off  

Investment in career development 
*Benefits package may vary based on your employee type. 
At PSP, we aim to provide an inclusive workplace where we leverage diversity and where everyone feels valued, safe, respected and empowered to grow. As part of this leadership commitment, we strongly encourage applications from all qualified applicants and strive to offer an inclusive and accessible candidate experience. If you require any accommodation for any part of the recruitment process, please let us know.  
Visit us on www.investpsp.com/en/ 
Follow us on LinkedIn 
Vaccination: We are committed to a healthy and safe work environment. As a Canadian Crown Corporation with offices around the world, we adhere to Canadian and local government guidelines regarding COVID-19. Vaccination is not currently a mandatory employment criteria. However, this is subject to change, depending on Canadian and local government guidelines.  
#LI-CL1