Senior Advisor, Wireless Messaging Anti-Threat (antispam)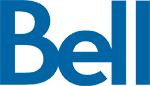 City : Toronto, Ontario
Category : Technology
Industry : Telecommunications
Employer : Bell
As the largest high-tech team in Canada, Network and Technology Services builds cutting edge fibre and 5G networks that drive how Canadians connect with each other and the world! Our team is at the forefront of developing Bell's leading products and services: Fibe TV and Internet, Wireless, Smart Home, cloud, security and IoT. We enable the delivery of the best content from Crave, TSN/RDS, iHeart Radio and dozens of other leading media properties to our customers any time, on any device. 
Within the Bell Network team, Wireless Messaging is blazing the trail of the transformation. Every day is a new opportunity to experience new technology and develop new and secure communication products for our customers. We are seeking a creative and innovative Senior Advisor who will help us to define and coordinate our E2E Messaging anti-threat strategy, protecting our customers and creating a safer world.
Bell is changing and we're seeking new talented individuals to pursue this transformation. Gone are the days of the traditional telecommunications, today is the era of innovation. Be ready to experience fun, to explore new technologies and learn every day.

#KeyPoints:
• You will work closely with a friendly, passionate team located in Montreal and Toronto
• You will have a key role and the opportunity to grow inside the organization
• You will experience awesome team spirit
• You will help to define and coordinate the end-to-end Messaging anti-spam/anti-threat strategy, managing three different vendors in collaboration with internal teams to address consumer's and corporate customer's needs and protect them from messaging spam, scam, phishing, smishing, malware, etc.
• You will continuously evaluate reports and statistics and trends from the existing anti-threat solutions and lead improvement initiatives with the vendors to increase the protection against fraudulent messages while assuring the delivery of legitimate messages
• You will structure work in deliverables and drive project delivery, contributing to improving delivery times and work efficiency for the Messaging anti-threat program
• You will support systems integration, capacity planning, maintenance and lifecycle activities for the Messaging anti-threat solutions
• You will assess and implement security controls for the Messaging anti-threat solutions
• You will provide engineering support on end-to-end problem and incident resolution and root cause analysis in collaboration with other functional groups, business units and vendors
• You will represent the messaging anti-threat solution with corporate security teams & rest of company to continuously improve the detection and protection levels of our Messaging anti-threat solutions
The Bell Wireless Messaging team is a very collaborative and dynamic work environment. We build our new products around collaboration within BCE, team ideas and audacity. And we're excited to have you join us!

We are seeking:
• A candidate with 3-5 years working with telecom Messaging (SMS/MMS/RCS) anti-spam/anti-threat solutions
• 5-10 years of experience with Linux system administration and deploying Telco services
• Hands on experience with Linux on various distributions and OpenShift
• Experience with container environment (Docker, Kubernetes, Helm), because new stuff is fun!
• Hands on experience with LTE, TCP/IP, SS7, SIGTRAN, SMPP, MM1, MM4, MM3, MM7 and SIP, LDAP, ENUM protocols, APIs (REST) and Kafka
• Experience with telecom networks knowledge: IMS (Voice, Messaging and Data)
• Experience with network/system security, networking technologies and network monitoring tools
• TLS knowledge (HTTPS, PKI, encryption, etc.)
• Observe security by design and security management best practices
• Knowledge and experience in security systems, including Firewalls, WAF, Intrusion Detection Systems, Anti-virus software, End Detection & Response (EDR), HashiCorp Vault
• Familiar with automation/orchestration tools such as Ansible and code management tools (GIT), GitLab.
• IP network troubleshooting (Wireshark)
• Able to adjust methodologies used (Agile vs Waterfall) as per need of the project and/or partners
• Comfortable with resolving roadblocks and keeping timelines/costs on track
• Someone who can slice and dice a business/system problem into an easy modular and maintainable solution with our team
• A team player who can define, establish and communicate their long term vision, who is adaptable to uncertain and changing needs
• A candidate with strong interpersonal, oral and written communication skills (A good sense of humour is a bonus!)

If you have one of these, it's even better:
• Experience with Adaptive/Enea and Cloudmark/Proofpoint solutions
• University degree in software/computer engineering/IT
• Superior coaching skills with the ability to raise your team's game through your teaching
• Experience in a Public Cloud. GCP, AWS, Azure, any will do.
• Good understanding of IT technologies (cloud architecture, micro-services, automation) and practices (DevOps, TDD, CI/CD)
• Linux and/or Agile certification
​#EmployeeReferralProgram

Adequate knowledge of French is required for positions in Quebec.

Additional Information:
Position Type: Management
Job Status: Regular - Full Time
Job Location: Canada : Ontario : Toronto
Flexible work profile: Mobile
Application Deadline: 03/31/2023

All team members are expected to reside in Canada and within a reasonable commuting distance from their work location to ensure that they are able to come to the office as required, whether the visit is planned or unplanned.
Please apply directly online to be considered for this role. Applications through email will not be accepted.

At Bell, we don't just accept difference - we celebrate it. We're committed to fostering an inclusive, equitable, and accessible workplace where every team member feels valued, respected, and supported, and has the opportunity to reach their full potential. We welcome and encourage applications from people with disabilities.

Accommodations are available on request for candidates taking part in all aspects of the selection process. For a confidential inquiry, simply email your recruiter directly or recruitment@bell.ca to make arrangements. If you have questions regarding accessible employment at Bell please email our Diversity & Inclusion Team at inclusion@bell.ca.

Created: Canada, ON, Toronto
#Talent #Indeed #Tech
Bell, one of Canada's Top 100 Employers.