SENIOR ADVISOR, TALENT ACQUISITION – CORPORATE FUNCTIONS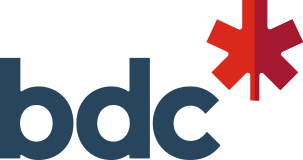 City : Head Office / Siège Social
Category : HR Centre of Expertise
Industry : Banking
Employer : BDC
No other bank is doing what we do.
At BDC, we help Canada and its entrepreneurs create a prosperous, inclusive and green economy. Our mission is to help Canadian businesses thrive by providing financing, capital and advisory services. We're devoted to Canadian entrepreneurs. We're also dedicated to our employees. Adaptable. Inspiring. Different. There's a reason we like to work here, and we think you'll like it too. Join BDC and help make a difference! 
Diversity. Equity. Inclusion. They're more than just words for BDC. These concepts are foundational to our success and to our ability to attract, retain, mobilize and develop the right talent, as well as to offer a healthy, professional and collaborative environment. We are committed to cultivating and preserving an environment where all employees can thrive, and, for over a decade, we have been recognized as one of Canada's Top 100 Employers and one of Canada's Best Diversity Employers. In recruiting for our team, we welcome the unique contributions that you can bring in terms of your education, opinions, culture, ethnicity, race, sex, gender identity and expression, nation of origin, age, languages spoken, veteran's status, color, religion, disability, sexual orientation, beliefs, experiences, and more.
The team is growing, and we are looking for our next colleague. The team currently has 5 Senior Talent Acquisition Consultants (3 of which are specialized to support our corporate functions positions, i.e. YOU), 3 Junior Consultants and 3 Talent Acquisition Coordinators.
Your mission:
Develop relationships of trust with leaders and become a partner in:
o The analysis of their current and future needs (know how to challenge them, make them think to consider other avenues)
o Understanding their role in attracting candidates
o The selection of criteria (perfection versus realism)
o The proposal of strategies to fill positions in an optimal and sustainable way
o The search for and presentation of the best talents
o The selection/negotiation/hiring
Act as an ambassador for a culture in which the hiring process allows our candidates to have a distinctive experience

Develop, support and adapt recruitment strategies, propose improvements to the team: you must have an overview and keep a continuous improvement mindset despite the daily operational needs

Manage from A to Z several recruitments at the same time, set priorities and adapt them in real time

Help build and maintain your pools of potential candidates, with in-depth knowledge of job market

Work in sourcing mode: Identify and convert the best people into potential candidates; master both the tools to find and the art of approaching passive candidates!

Establish relevant partnerships with universities to strengthen BDC's brand image and establish a network to recruit diversity talent locally

Represent BDC and participate in networking activities, fairs, etc. to increase awareness of the employer brand
Your goals for the 1st year:
Become a key partner for our internal clients

Propose talent acquisition strategies to meet the current and future needs

Develop trusting relationships with the talent acquisition team and your HR/diversity colleagues
You will be happy with us if you recognize yourself:
Bac + 7-10 years in talent acquisition and management, ideally in the banking sector

Bilingual (French and English)

You have an exceptional sense of client / candidate / team

Ideally, you will have worked both in an agency and for a corporation, and you recognize yourself more in the team spirit (versus competitive), where we all work together for the same company

You have understood that, to influence managers, you must be credible, have good business sense and know how to listen

A positive, mobilizing person, always ready to lend a hand to others and who puts the success of the team before his or her personal success

Energetic, fast, comfortable making decisions with the right amount of information

Hands-on, you get things done (plan, organize, manage deadlines and multiple priorities) and you persevere until results are achieved

Approaching passive candidates has no more secrets for you, you are a master in the art of attracting the right people for the right reasons
The talent acquisition team looks forward to meeting you!
With us, you'll be able to achieve the work/life balance you're looking for, with competitive working conditions and above-market flexible benefits. This includes modern workspaces to work from when you are in our offices, and, for some specific positions, the ability to work remotely, on reserve, and/or within your community.
While we appreciate all applications, we advise that only the candidates selected to participate in the recruitment process will be contacted. If you are a candidate with a disability and need an accommodation to complete the application process, please email us at accessibility@BDC.ca, and include your full name, the best way to reach you, and the accommodation needed to assist you with the application process.