SENIOR ADVISOR, IMPACT DELIVERY OFFICE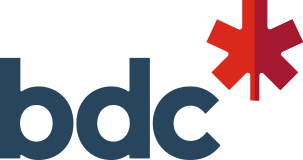 City : Head Office / Siège Social
Category : Corporate Strategy and Development
Industry : Banking
Employer : BDC
No other bank is doing what we do.
At BDC, we help Canada and its entrepreneurs create a prosperous, inclusive and green economy. Our mission is to help Canadian businesses thrive by providing financing, capital and advisory services. We're devoted to Canadian entrepreneurs. We're also dedicated to our employees. Adaptable. Inspiring. Different. There's a reason we like to work here, and we think you'll like it too. Join BDC and help make a difference! 
Diversity. Equity. Inclusion. They're more than just words for BDC. These concepts are foundational to our success and to our ability to attract, retain, mobilize and develop the right talent, as well as to offer a healthy, professional and collaborative environment. We are committed to cultivating and preserving an environment where all employees can thrive, and, for over a decade, we have been recognized as one of Canada's Top 100 Employers and one of Canada's Best Diversity Employers. In recruiting for our team, we welcome the unique contributions that you can bring in terms of your education, opinions, culture, ethnicity, race, sex, gender identity and expression, nation of origin, age, languages spoken, veteran's status, color, religion, disability, sexual orientation, beliefs, experiences, and more.
BDC recently completed a strategic review – setting a new ambition for the impact the bank wants to have on Canada and its entrepreneurs in the years ahead. BDC has also now set a bold aspiration to deliver on this purpose through a set of core missions that are central to Canada and its entrepreneurs. The Impact Program, along with BDC's core activities, will elevate BDC's contribution to the Canadian economy.
POSITION OVERVIEW
Part of the Impact Program Delivery office, the Senior Advisor we are looking for is a generalist, a change agent, a problem solver, a high achiever. They are structured, efficient and have the ability to work effectively in a fast-paced environment.
The person we are looking for is a trusted advisor that understands the business and provides real time support, analysis and added value to assist in decision making. The person we are looking for works closely with the Delivery office lead and colleagues, as well as all colleagues in accelerators and different workstreams, to clarify, coordinate and align.
CHALLENGES TO BE MET
Able to jump in and leads initiatives and special projects related to improving the operation of the office or the work of the accelerators

Can quickly understand, diagnose, and help generate impactful solutions to address the operational or strategic challenges faced by the accelerators, and work to remove barriers for their implementation

Support all communications related to Impact including preparation of materials to be communicated to a variety of audiences ranging from general status of the program for internal BDC communication to specific questions and supporting info for strategic discussion with the steering committee
WHAT WE ARE LOOKING FOR 
Bachelor's degree in a relevant field, Master's degree an asset

Minimum of 5 years of experience in diagnosing challenges, co-creating solutions, and building support and consensus for their implementation. Previous experience may include, but is not limited to: Consulting, Product Management, Strategy, Corporate Development

Strategic thinker with strong business acumen who is capable of driving and influencing business performance

Ability to work collaboratively in a team environment

Ability to work under pressure and deliver within tight deadlines in a fast-paced environment

Ability to build and deliver PowerPoint presentations in a structured and audience relevant manner

Familiarity with agile methodologies and workplaces is an asset
With us, you'll be able to achieve the work/life balance you're looking for, with competitive working conditions and above-market flexible benefits. This includes modern workspaces to work from when you are in our offices, and, for some specific positions, the ability to work remotely, on reserve, and/or within your community.
While we appreciate all applications, we advise that only the candidates selected to participate in the recruitment process will be contacted. If you are a candidate with a disability and need an accommodation to complete the application process, please email us at accessibility@BDC.ca, and include your full name, the best way to reach you, and the accommodation needed to assist you with the application process.