Senior Advisor, Facilities Regulatory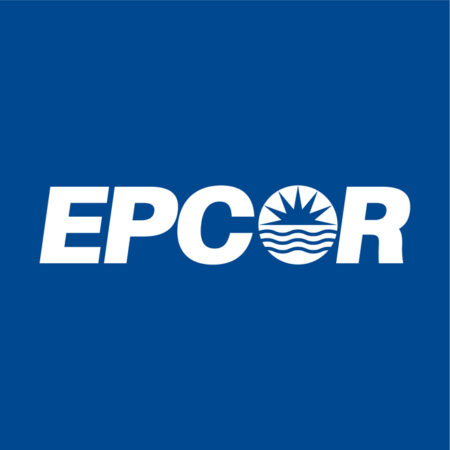 City : Edmonton
Category : Permanent Full Time
Industry : Utilities
Employer : EPCOR
Highlights of the job
We are hiring a full-time permanent Senior Advisor, Facilities Regulatory position working out of Edmonton, AB. This position reports to the Manager, Regulatory Affairs.
In this position, you are accountable for planning, leading, coordinating, preparing, compiling, filing and defense of facility applications, letters of enquiry and other regulatory applications. Additionally, this position will require you to work with the AESO on projects within the AESO connection process, represent EPCOR with various regulatory organizations (including AESO and AUC), and analyze and advise on AUC/AESO regulatory rule and policy changes.
You use your strong communication and relationship building skills to develop and maintain relationships across EPCOR and with external agencies. You will work cross functionally across EPCOR Distribution and Transmission Inc. (EDTI) and other business areas to supervise the financial, operational, technical and regulatory aspects of applications as they're being prepared and will ensure that submissions are accurate, on time and in the company's best interests.
This position may be eligible for EPCOR's hybrid work program.

What you'd be responsible for
Leading the preparation of EDTI Facility Applications, Letters of Enquiry and other AESO/AUC regulatory submissions and ensuring the delivery of optimal results against relevant performance metrics.

Preparing accurate and complete regulatory applications and submissions and ensuring that all work is completed in accordance with all applicable regulatory requirements.

Coordinating with internal departments, external groups (e.g., regulators and government agencies) and the public to ensure the timely and successful completion of Facility Applications or Letters of Enquiry.

Providing cross-functional leadership and managing the completion of work by employees that do not directly report to you and are at the same stratum level or higher (while maintaining positive working relationships).

Leading and coordinating hearing processes to obtain regulatory approvals, including preparation of interrogatory responses, preparation of witnesses for oral hearing (if required), preparation of undertakings, written arguments, reply arguments and coordination with interveners.

Identifying the necessary budget requirements for the provision of Facility Applications (e.g., prerequisites to regulatory application approval).

Contributing to the development of an annual facilities work plan to ensure compliance to AUC Rule 007 and the Hydro Electric Energy Act for EDTI Transmission projects, and identifying where the submission of Facility Applications and Letters of Enquiry is required. Ensuring that all regulatory work and applications are completed in a timely and accurate manner so that EDTI capital projects can begin on time.

Developing, implementing and reviewing AESO/AUC regulatory requirements and processes to ensure EDTI compliance with policies, standards and regulatory requirements, as well as to ensure the mitigation of risks.

Representing EDTI during various AESO/AUC working groups or project teams and providing feedback to EDTI staff and stakeholders on regulatory considerations and potential policy/regulatory changes that may impact EDTI.

Monitoring and/or participating in related facility proceedings to support EPCOR and EDTI projects and applications.

Completing required tasks for regulatory applications or projects, including economic and statistical modelling (e.g., cost-benefit analysis), writing sections of the application, completing Information Requests and providing advice on regulatory requirements.

Contributing to ongoing efforts to improve the regulatory process from the perspectives of efficiency and effectiveness.

What's required to be successful
University degree in Business, Economics, Engineering or Accounting designation or equivalent.

5+ years plus experience in utility industry.

5+ years plus experience in regulatory, accounting or finance, engineering.

Advanced familiarity with the electrical utility business and operations.

Familiarity with financial and budgetary processes and project management.

Knowledge of industry structure, regulatory environments and process, particularly the AESO and AUC processes.

Analytical skills that show ability to break an issue down to fundamental points and explain in an easy to follow, logical regulatory quality document.

Ability to translate engineering quality descriptions into filing quality documentation using basic understanding of the EDTI business and requirements of the regulatory model.

Understanding of the Electric Utilities Act, Alberta Utilities Commission Act, Hydro and Electric Energies Act, and regulations and rules applicable to EDTI.

Demonstrated technical understanding of the Transmission system is an asset.
Other important facts about this job
Jurisdiction: Professional
Hours of work: 80 hours biweekly
Application deadline: March 30, 2023
EPCOR Employees: please ensure that you are using your "@epcor.com" email address.
Learn more about Working at EPCOR!
Follow us on LinkedIn, Twitter, Glassdoor or Facebook!
#LI-TA2
Please note the following information:
A requirement of working for EPCOR is that you are at least 18 years of age and legally entitled to work in Canada. (A copy of a valid work permit may be required.)

If you are considered for the position, clearance on all applicable background checks (which may include criminal, identity, educational, and/or credit) and professional reference checks is required. Some EPCOR positions require an enhanced level of background assessment, which is dictated by law. These positions require advanced criminal record checks that must also be conducted from time to time after commencement of employment.

A technical/practical assessment may be administered during the selection process and this exercise will be used as a part of the selection criterion.

To meet the physical demands required of some positions, candidates must be in good physical condition and willing to work in all weather conditions. Clearance on pre-placement medical and drug and alcohol testing may be required.