SENIOR ADVISOR CHANGE MANAGEMENT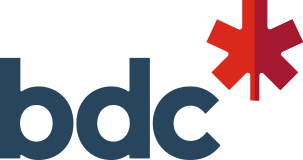 City : Head Office / Siège Social
Category : Organizational Effectiveness and Change Management
Industry : Banking
Employer : BDC
We are banking at another level.
Choosing BDC as your employer means working in a healthy, inclusive, and skilled workplace that puts forward the best conditions to bring together unique teams where employees are empowered to act. It also means being at the centre of ambitious economic and financial projects to see further and to do things differently, to fuel the success of Canadian entrepreneurs.
Choosing BDC as your employer also means:
Flexible and competitive benefits, including an Employee Savings and Investment Plan where BDC matches part of your voluntary contributions, a Defined Benefit Pension Plan, a $750 wellness and health care spending account, to name a few   

In addition to paid vacation each year, five personal days, sick days as necessary, and our offices are closed from December 25 to January 1

A hybrid work model that truly balances work and personal life

Opportunities for learning, training and development, and much more... 
POSITION OVERVIEW
BDC is currently looking for an experienced Senior Advisor, Change Management who can contribute to its various ongoing initiatives and activities and to the evolution of the change management practice at BDC.
Reporting to the Director of Change Management, this person will work closely with the organizational development team and provide advisory services, support and coaching to the organization as a whole, to leaders and to the impacted teams in driving organizational change and transformation projects. The incumbent will develop strong business relationships and be able to build trust that facilitates consultation and problem solving.
CHALLENGES TO BE MET
Identify, analyze and present organizational impacts and issues.

Carry out stakeholder analysis, impact analysis and change management risk analysis in conjunction with internal partners.

Develop change management strategies that support the adoption of the changes required for implementing a project or initiative and mitigate the potential risks associated with implementing this change.

Develop and implement a transition management plan to motivate stakeholders to achieve objectives, taking into account the organizational culture.

Contribute to strategic thinking and to the change-related communication and training plan.

Plan, organize and monitor the progress of change management work and activities, and participate in project meetings and in information and engagement activities.

Establish measurement criteria and parameters to assess the effectiveness of organizational change projects.

Produce the documents required for presentations to business teams and to various steering committees.

Develop a support strategy and support the implementation of change in partnership with the business line.

Contribute to the development and rollout of change management tools, methodologies, practices, and training across the organization.
WHAT WE ARE LOOKING FOR
You have a bachelor's degree in human resources, organizational development, industrial relations or in an appropriate discipline. 

You preferably have a graduate degree or master's degree that complements your undergraduate degree (MBA, Organizational Development, Management).

You have 5 to 7 years of relevant experience in change management in a large organization.

Your experience has enabled you to develop the strategic thinking needed to act proactively with the various stakeholders.

You have a mastery of the Agile approach (an asset).

You are recognized for your ability to act in ambiguity, to challenge the status quo, while adapting your approach to the needs of clients.

You demonstrate strong organizational, problem solving and conflict resolution skills.

You have proven interpersonal and communication skills, and the ability to synthesize and popularize.

You are able to influence and interact with senior management.

You have excellent communication skills, oral and written, in both official languages (French and English).
Proudly one of Canada's Top 100 Employers and one of Canada's Best Diversity Employers, we are committed to fostering a diverse, equitable, inclusive and accessible environment where all employees can thrive and feel empowered to bring their whole selves to work. If you require an accommodation to complete your application, please do not hesitate to contact us at accessibility@bdc.ca.
While we appreciate all applications, we advise that only the candidates selected to participate in the recruitment process will be contacted.