Senior Administrative Accountant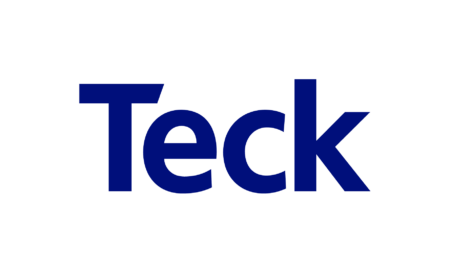 City : Vancouver, British Columbia, CA
Category : Business Professionals
Industry : Mining/Quarrying
Employer : Teck
Job Description
Do you enjoy leading small teams in solving sophisticated accounting problems?
Reporting to the Supervisor, Administrative Accounting, the Senior Administrative Accountant will be a member of the Vancouver Administrative Accounting team with three direct reports and will be responsible for overseeing the accounts payable function, government filings and ledgers at Teck's corporate head office. This position also has a close working relationship with the Tax, Legal, and Treasury departments.
Responsibilities:
Be a courageous safety leader, adhere to and sponsor safety and environmental rules and procedures
Review and post vendor invoices, cash receipts, journal entries, and payroll uploads.
Lead three direct reports and provide mentorship on processes, journal entries, indirect tax matters (GST & PST, and government filings
Maintain Delegation of Authorization to ensure adherence to Teck's policies and controls
Prepare monthly General and Administrative Expenses report for the senior management booklet including analytical of balances
Assist in the preparation of aspects of the annual budget
Prepare monthly reconciliations of assigned balance sheet accounts including Intercompany, Fixed Assets, Accruals, and Leases
Review monthly reconciliation prepared by team members
Review the trial balances of two subsidiaries, ensure accurate consolidation of the data, and ensure intercompany balances eliminate
Maintain fixed asset register and review monthly depreciation entries
Maintain leases register and prepare lease related journal entries as per IFRS16 regulations
Prepare or review WorkSafe British Columbia quarterly working paper
Review tax returns including GST/HST, PST, QST, and non-resident tax
Prepare supporting documentation for annual corporate tax filings, tax audits, and statutory government filings
Follow SOX procedures and controls in addition to collaborating closely with internal and external auditors
Implement process improvements to increase accuracy and efficiency of internal controls and the financial close process
Assist with any ad-hoc analysis or projects
Qualifications:
Accounting designation, already acquired or currently enrolled in the CPA program
A minimum of 3 or more years of dynamically responsible experience in the accounting function
Experience in leading all aspects of a small team
Intermediate to advanced Excel skills with the ability to use pivot tables and vLookup
Ideal candidate will have some experiences with indirect taxes (GST & PST)
Demonstrated experience in setting goals and prioritizing tasks in order to achieve business results
Clear communications and interpersonal skills, using judgment and discretion
Possess excellent organizational skills and attention to details
Ability to problem solve by ways of tracking, monitoring and resolving issues
Ability to efficiently use software tools and applications to support role
Ability to delegate effectively; recognizing where additional resources and/or technical assistance may be required
Ability to prepare monthly financial reports in accordance with Head Office corporate requirements
Ability to work independently or as part of a team
About Teck
At Teck, we value diversity. Our teams work collaboratively and respect each person's unique perspective and contribution.
Qualified applicants interested in joining dynamic team are encouraged to submit a resume and cover letter electronically.
We wish to thank all applicants for their interest and effort in applying for the position; however, only candidates selected for interviews will be contacted.
Teck is a diversified resource company committed to responsible mining and mineral development with major business units focused on copper, steelmaking coal and zinc, as well as investments in energy assets.
Teck has been named one of Canada's Top 100 Employers for the six consecutive years. Teck has also been named to the Forbes list of the World's Best Employers for the past two years and is one of Canada's Top Employers for Young People.
Headquartered in Vancouver, Canada, its shares are listed on the Toronto Stock Exchange under the symbols TECK.A and TECK.B and the New York Stock Exchange under the symbol TECK.
Learn more about Teck at www.teck.com or follow @TeckResources