Senior Accountant/Consultant, ESG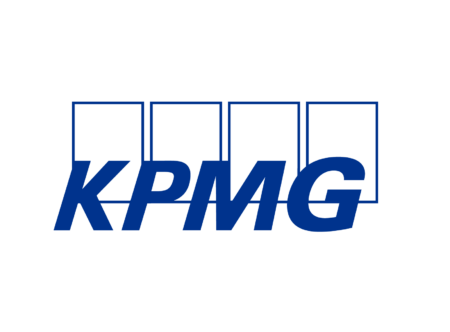 City : Calgary
Category : Audit
Industry : Finance
Employer : KPMG
Overview
At KPMG, you'll join a team of diverse and dedicated problem solvers, connected by a common cause: turning insight into opportunity for clients and communities around the world.
Overview of the opportunity:
This is a Calgary based position for CPA's / audit professionals with between 2 – 6 years of financial audit/ ESG assurance experience.
KPMG's ESG practice has a pan-national presence with a multi-disciplinary team of professionals servicing Canadian and International clients, in collaboration with the Audit and Advisory practices. The team delivers advisory and assurance services across a wide variety of sectors including Oil & Gas, Financial Services, Mining, Utilities, Chemicals and more.
The successful candidate will support managers and partners in leading the delivery of high-quality sustainability and Environmental, Social and Governance (ESG) related services. Working in a team, the Senior Consultant will advise clients on measuring and improving performance on ESG metrics, estimating Greenhouse Gas (GHG) emission inventories and building sustainability strategies, as well as undertaking assurance of these ESG metrics.
What you will do
Client Services Engagements
Assist clients in the estimation of Scope 1, 2 and 3 GHG inventories including an understanding of global frameworks such as GHG Protocol, CDP, TCFD etc.

Provide assurance on ESG data including GHG emissions, air emissions, water usage etc. for ESG disclosures as well as provincial / federal programs

Assist clients in identifying material ESG issues, develop relevant KPI's and disclose their ESG performance in sustainability / ESG reports

Assist engagement teams in conducting benchmarking analysis of leading Canadian and global sustainability practices and disclosures

Support in identifying climate risk and mitigation strategies for clients including development of climate scenarios, identification of physical and transitional risks and climate-related disclosure to meet investor expectations.
Business Development
Support business development regionally and nationally within the practice through development of proposals, responses to RFP's and market research

Support development of KPMG's profile within the marketplace through industry involvement, contribution to internal and external publications, and assistance with presentations at conferences and industry events.
Practice Development
Contribute to the overall skills enhancement and experience of the team

Candidates will be encouraged to continuously expand their own professional skills and knowledge
At times, business needs arise and employees are required and agree to work beyond their normal work day or work week to fulfill the accountabilities of their job. Likewise, from time to time, people need extra time to devote to personal matters, and our flexible approach provides for this.
What you bring to the role
Candidates with CPA/ pursuing CPA will be considered

2-5 years of relevant experience in financial audit or ESG assurance (preferably with exposure to the energy and natural resources sector)

Experience with GHG quantification and assurance frameworks (e.g. ISAE 3000/ 3410)

Experience with audit of non-financial information with public entities is preferred for CPA's

Knowledge of leading sustainability frameworks (GRI, SASB, CDP, TCFD, Integrated Reporting etc.) and ESG issues is preferred but not necessary

Experience in drafting reports and deliverables for senior management and executives

Excellent writing and verbal communication skills

Strong interpersonal skills and demonstrated ability to interact with senior management

Proven capability of working within a multi-disciplinary team as well as independently manage tasks

Strong technical, analytical and problem-solving capabilities

Proven track record at 'juggling' multiple and competing priorities
Keys to your success:
KPMG individuals Deliver Impact | Seek Growth | Inspire Trust and understand that a diverse workforce enables us to deepen relationships and strengthen our business.
Providing you with the support you need to be at your best
For more information about KPMG in Canada's Benefits and well-being, click here.
Our Values, The KPMG Way
Integrity, we do what is right | Excellence, we never stop learning and improving | Courage, we think and act boldly | Together, we respect each other and draw strength from our differences | For Better, we do what matters
KPMG in Canada is a proud equal opportunities employer and we are committed to creating a respectful, inclusive and barrier-free workplace that allows all of our people to reach their full potential. A diverse workforce is key to our success and we believe in bringing your whole self to work. We welcome all qualified candidates to apply and hope you will choose KPMG in Canada as your employer of choice. For more information about Inclusion, Diversity & Equity in Recruitment, please click here.
For general recruitment-related inquiries, please contact the HR Delivery Centre at cafmcdnhrsthotline@kpmg.ca.
If you have a question about accessible employment at KPMG, or to begin a confidential conversation about your individual accessibility or accommodation needs through the recruitment process, we encourage you to contact us at cafmcdnhrsthotline@kpmg.ca or phone: 416-777-8002 or toll free 1-888-466-4778.