Secondary LTO Teacher – 100% Business (BBM4M1 x2 & BOH4M1 x1)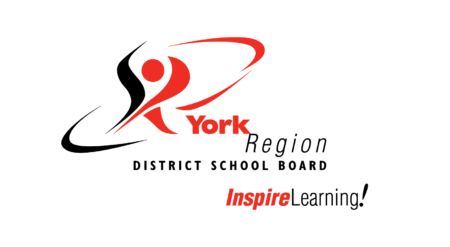 City : Markham
Category : Full Time,Occasional/TTOC
Industry : Education
Employer : York Region District School Board
Position/Courses: Secondary LTO Teacher - 100% Business (BBM4M1 x2 & BOH4M1 x1)
Posted Date: May 13, 2022
Competition Closing Date: May 23, 2022
Work Location: Bur Oak S.S.
Address: 933 Bur Oak Ave., Markham L6E 1G4
Phone: (905) 202-1234, (647) 795-7657
Fax: (905) 202-1236
Principal/Vice-Principal Name: Rose Li
This position is effective immediately. Candidates must be a member in good standing with the Ontario College of Teachers, with Intermediate/Senior qualifications. If you are already a York Region District School Board Occasional or Long Term Occasional teacher or you have applied to our French or Occasional teaching application(s), please do not apply to this posting as your application is already being considered.
To be considered for posted positions, applicants are required to register with Apply to Education in order to submit an online application prior to the expiry date identified on the posting. All postings will expire at 11:30 p.m. on the Posting Expiry Date.
Applicants must:
1) Register with Apply to Education (or log into your account, if you have already registered)
2) Complete a portfolio (which includes a covering letter, a résumé, and professional references)
3) Apply to this job posting
Equity, Diversity and Inclusion Statement
The York Region District School Board (YRDSB) believes in giving each and every applicant an equal opportunity to succeed on their own merit and we strive to hire staff that reflect and support the diverse perspectives, experiences and needs of our students and our communities. We remain committed to upholding the values of equity, diversity, and inclusion in our living, learning and work environments. We know that diversity underpins excellence, and that we all share responsibility for creating an equitable, diverse and inclusive Board-community. Therefore, in pursuit of our values, we seek members who will work respectfully and constructively with differences and across the organizational hierarchy in actualizing the Board's priorities, goals and principles outlined in the Director's Action Plan.
We actively encourage applications from members of groups with historical and/or current barriers to equity, including, but not limited to:
First Nations, Métis and Inuit peoples, and all other Indigenous peoples;
African, Black and Black Caribbean peoples (in alignment with Anti-Black Racism Strategy);
members of groups that commonly experience discrimination due to race, ancestry, colour, religion and/or spiritual beliefs, or place of origin;
persons with visible and/or invisible (physical and/or mental) disabilities;
persons who identify as women; and
persons of marginalized sexual orientations, gender identities, and gender expressions.
At YRDSB, we recognize that many of these identities intersect and therefore, equity, diversity and inclusion can be complex. We value and respect the contributions that each person brings to enriching the Board and are committed to ensuring full and equal participation for all in communities that we serve.
Accessibility and Accommodation Statement
We also recognize our duty to accommodate and foster a culture of inclusion. Consistent with the principles of dignity, individualization and inclusion, we will make any appropriate accommodation based on any of the protected grounds in the Human Rights Code to support candidate participation in the hiring process. When contacted, candidates will be provided with an overview of the various elements of the hiring process, such as skills assessments, written practicum, presentation, interview, etc. We will provide accommodations during the hiring process. If an accommodation is required, please inform the Recruitment and Retention Team in advance of any part of the process. All information received relating to a candidate's required accommodation will be addressed confidentially by the Recruitment and Retention
Prior to an offer of employment, successful candidates will be required to provide documentation indicating that they hold Teaching Qualifications and are currently a registered member, in good standing, with the Ontario College of Teachers (as per Section 262 of the Education Act).
(As a condition of and prior to commencing employment, successful candidates will be required to provide a Police Vulnerable Sector Check obtained specifically for the York Region District School Board from their local police jurisdiction within the last six months prior to the start of employment.)