SEASONAL General /Semi Skilled Labourers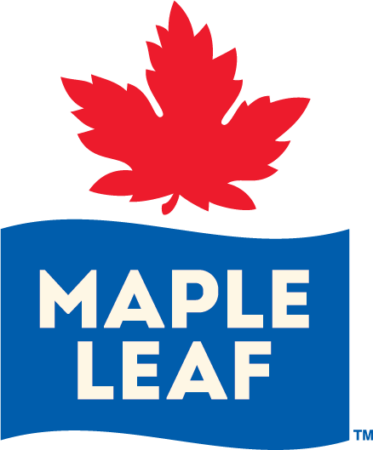 City : Hamilton
Category : Other
Industry : Food/Packaging
Employer : Maple Leaf Foods
What's in it for you?
Salary: $17.44- $20.94 to start

Regular wage increases

Afternoon and night shift premiums available 

Day, afternoon, and overnight shifts available

Opportunity for overtime 
Progression wage increases

Perks

 and discounts on entertainment, travel, attractions, shopping, sports and more

All PPE is provided to employees (hard hat, boots, jacket, etc.)

Shifts do not rotate
Support of a union

Highly automated and fast paced learning environment

Opportunities for growth and training development

Trans Cab Service and Conventional Bus Service is provided through HSR 
You must be legally eligible to work and currently residing in Canada.
GENERAL LABOURER/WAREHOUSE WORKER
The General Labour full-time position is responsible for performing packaging, clean-up and other elemental activities related to food processing. 
Responsibilities:
Feed cartons into machines.

Check and weigh materials and/or product.

Manually pack product into bags, cartons or other containers.

Remove finished goods cartons from conveyer and place on pallets.

Check products and packaging for basic quality defects.
SEMI-SKILLED WORKER
The Semi-Skilled full-time position is responsible for operating single-function machines to process and package meat products.

Responsibilities:
Set up and adjust single-function processing and packaging machines preparatory to operation

Enables the movement of product from one position/location to another using power equipment; Inspects/weighs product; Operates equipment and makes some decisions and some troubleshooting involved

Monitor machines for proper operation watching for jammed materials, defects or other irregularities

Operate single function machines required to process or package food products

Check products for defects and to ensure conformance to company standards and perform corrective machine adjustments as necessary

Participate in continuous improvement programs, meetings, etc.

Understand and comply with basic food safety principles
SKILLED WORKER
The Skilled position is responsible for operating multi-function process control or single-function machines to process and package meat products.
Responsibilities:
Set up multi-function machinery such as a robots/multivac/slicer etc.

Relay and communicate issues with leaders as well as reliability

Operate multi-function process control machinery through control panels, computer terminals or other control systems to grind, mix, blend, cook, package or otherwise process food products

Engages in the conversion of product from one state to another using automated and/or robotic technology; Involves plate changes, analysis of data, decisions based on analysis, HMI interaction.

Observe gauges, computer printouts and video monitors to verify specified processing conditions and make adjustments to process variables such as cooking times, ingredient inputs, flow rates and temperature settings

Maintain shift log of production and other data

Participate in continuous improvement programs, meetings, etc.

Understand and comply with basic food safety principles
Required Skill and Qualifications
Must comprehend all food and safety, and health and safety protocols

Be reliable and dependable, able to be at work every day, on time

Eligible to work in Canada

18 years of age or older

Ability to withstand continual manual work; standing for most the shift, repetitive movements on a constant basis, and lifting up to 50lbs on occasion

Able to work in a cold environment (from 0-4 degrees Celsius)

Fully vaccinated (2 vaccinations)
COVID-19 Safety Measures:
Maple Leaf Foods is committed to ensuring the health and safety of all our employees.  As part of this commitment, we have adopted a number of COVID-19 safety measures, including a requirement for all employees 
to 
be fully vaccinated and to show proof of vaccination.   In keeping with this policy, successful candidates will need to provide proof of vaccination prior to the commencement of employment.  We will of course consider accommodations for anyone unable to be vaccinated following human rights and other applicable laws.
APPLY NOW!
Maple Leaf Foods is committed to Employment Equity and maintaining a diverse workforce.  Job applicants with a disability who require reasonable accommodation for any part of the application or hiring process can contact our Talent Attraction Team at 
accommodations@mapleleaf.com
.  Reasonable accommodations will be determined on a case-by-case basis and your request will be responded to as soon as possible. 
 #MLFS