Scientific Advisor – Respiratory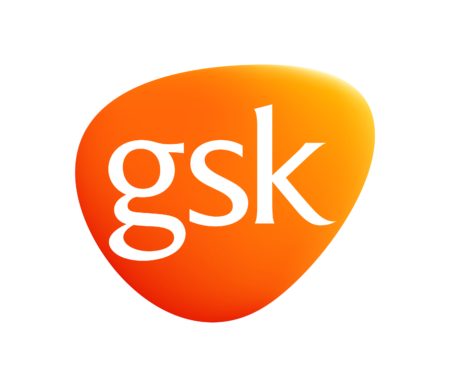 City : 7333 Mississauga Road North
Category : Autre
Industry : Healthcare
Employer : GSK
Nom du site:
Canada - Ontario - Mississauga
Date de publication:
Feb 13 2023
The Scientific Advisor within Medical Affairs will be responsible for providing expert scientific capability and leadership while managing a broad range of Medical Affairs activities associated with their assigned products and therapy area;
Job Purpose
 This role will require the individual to represent the med affairs function as part of the Respiratory cross functional team, engaging key external and internal stakeholders
The individual will be responsible strategic decision and guidance with regards the development of the respiratory biologic portfolio.
They will evaluate and support development and implement local research strategies to address data gaps and advance the scientific/clinical understanding of GSK medicines
They will be accountable for leading external scientific/clinical exchange with the scientific and medical community and to bring the medical voice of the customer back into the organization (includes 1:1 interaction, advisory boards, medical education, congress presentations, publications and congress sponsorships).
They will work with the Medical team, the cross-functional teams, and global teams providing scientific/clinical expertise, advice and technical leadership on GSK products in the Canadian market by developing and implementing a local, integrated medical strategy and customer engagement plans.
Your Responsibilities:
Provide expert scientific product and disease knowledge and trusted medical leadership to GSK Canada and to above country Medical Networks
Build and leverage high quality scientific knowledge and capability expertise across the enterprise in collaboration with Medical Strategic Operations and Capability Excellence
Deliver external engagement excellence characterized by timely, responsible and responsive interactions with the external medical and scientific community to achieve a two-way trusted scientific partnership
Accountable for regular review and analysis of data analytics and medical voice of customer to derive insights and develop action plans to deliver on the medical strategy
Lead, develop and implement a local Medical Strategic Plan for medicines within assigned therapy area including:

Identifying areas of research interest and developing timely local study protocols which advance the scientific understanding of our medications
Identifying areas of medical education interest                                  
Identifying advisory board/1:1 interaction needs and leading their implementation and follow-up.
Ensuring alignment with commercial strategic planning
Managing research budget and budget forecasting processes for assigned products and therapy areas

Evaluate investigator-sponsored studies to advance research on disease and its treatment, aligned to the areas of research interest
Deliver study reports and local publications related to local research activities
Support the TA Director in the review of all medical grant and donation requests (including Independent Medical Education requests) and congress sponsorship requests to ensure alignment with therapy area strategies.
Lead the development and implementation of advice seeking interactions (e.g. 1:1 interaction, advisory boards)
Accountable for the management of therapy aligned medical content to deliver on the Global HCP Engagement Initiative
Leverage medical and scientific knowledge to ensure that all materials produced are medically and scientifically accurate and in compliance with local and GSK requirements
Why you?
Basic Qualifications:
We are looking for professionals with these required skills to achieve our goals:
Ability to apply scientific knowledge and lead research programs
Must possess a good understanding of the Canadian healthcare environment
Ability to manage relationships with internal and external partners including Key External Experts and global stakeholders
Strong ability to leverage scientific knowledge
Strong ability to develop timely and meaningful research protocols and study reports
Strong verbal and written communication skills are essential
Exceptional interpersonal skills and problem-solving capabilities
Preferred Qualifications:
If you have the following characteristics, it would be a plus:
Advanced post graduate scientific degree (MD, PhD, PharmD)
Industry Medical Affairs experience– with specific experience in Respiratory
Demonstrated ability to work as a strategic partner with commercial functions
Solid project management skills
Strong business and financial acumen
Why GSK? (the following is standard for all job descriptions depending on if the role is "New GSK")
We prevent and treat disease with vaccines and specialty and general medicines. We focus on the science of the immune system, human genetics, and advanced technologies, investing in four core therapeutic areas (Infectious Disease, HIV, Oncology, and Immunology/ Respiratory) and future opportunities to impact health at scale. Our pipeline currently comprises 57 vaccines and medicines, predominantly in infectious diseases, oncology, and immune-mediated diseases.
We operate by the multiplier effect of Science x Technology x Culture. This approach helps us accelerate the pace at which we develop and deliver transformational medicines, prioritising those molecules with a higher probability of success and terminating less promising programmes. It also enables us to increase our focus on specialty medicines in areas such as oncology. 
#LI-GSK
*LI-GSK
GSK est un employeur qui prône l'égalité des chances et s'engage en faveur de la diversité et de l'inclusion. Nous invitons toutes les personnes qualifiées à postuler à nos offres d'emploi. GSK s'engage à tenir compte des besoins des personnes handicapées. Si vous avez besoin d'un logement à n'importe quel stade de la procédure de candidature ou si vous souhaitez plus d'informations sur nos politiques de logement, veuillez nous contacter à l'adresse canada-recruitment@gsk.com. Merci de ne pas envoyer votre curriculum vitae à cette adresse électronique et de postuler via la procédure de candidature en ligne pour ce poste.
En tant qu'entreprise axée sur la santé et la science, GSK est résolue à suivre les recommandations énoncées par Santé Canada et à prendre toutes les mesures nécessaires pour aider à freiner la propagation de la COVID-19, ce qui comprend la vaccination contre la COVID‑19. Nous croyons fermement que c'est la meilleure façon d'aider à protéger ceux qui nous importent le plus : nos employés, les membres de nos familles et de nos collectivités, ainsi que les patients et les consommateurs que nous servons. À cette fin, nous avons pris une mesure de taille pour assurer la sécurité de nos employés pendant cette crise mondiale de santé publique.
Ainsi, seuls les employés entièrement vaccinés contre la COVID-19 peuvent se rendre à nos bureaux de Mississauga et de Laval (Montréal). De plus, tous les employés en contact direct avec les clients qui, dans le cadre de leur travail, fréquentent des établissements de soins de santé comme les hôpitaux, les pharmacies ainsi que les cabinets de médecins et de dentistes devront être entièrement vaccinés contre la COVID-19. Malgré ce qui précède, les employés peuvent demander une mesure d'adaptation pour des motifs liés aux droits de la personne, y compris des problèmes de santé ou des croyances religieuses. La santé et la sécurité de nos employés demeurent l'une de nos grandes priorités.
Avis important aux agences de placement ou de personnel

GSK n'accepte aucune candidature référée par une agence de placement ou de personnel sur ce site. Toutes les agences de placement ou de personnel sont tenues de transmettre de telles références au Service des ressources humaines ou d'approvisionnement de GSK pour obtenir préalablement une autorisation écrite lui permettant soumettre une candidature en réponse à une offre d'emploi de GSK. Cette autorisation préalable est une condition essentielle à toute entente (verbale ou écrite) à ce sujet entre une agence de placement ou de personnel et GSK. En l'absence de toute autorisation écrite en ce sens, toute démarche entreprise par une agence de placement ou de personnel sera considérée avoir été faite sans le consentement ou sans entente contractuelle liant l'agence de placement ou de personnel et GSK. Le cas échéant, GSK ne sera pas responsable de tous frais découlant de telles démarches ou de tous frais associés à quelque candidature qu'une agence de placement ou de personnel aurait pu afficher sur ce site.