Scientific Advisor, CEB & Specialty Care Pipeline( Hybrid / Remote)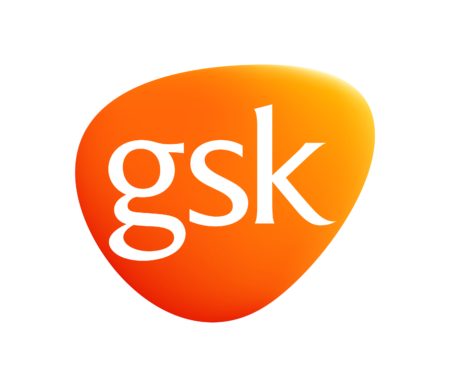 City : 7333 Mississauga Road North
Category : Autre
Industry : Healthcare
Employer : GSK
Nom du site:
Canada - Ontario - Mississauga
Date de publication:
Feb 24 2023
Job Purpose:
Under the overall direction, guidance and supervision of the Medical Director, the Scientific Advisor(SA)role is:
To bring medical and technical expertise to the specialty care medical affairs team, relevant cross functional internal business partners including commercial, regulatory, strategic development, clinical development, VEO and GAMA. 
Support the planning and execution of pipeline launch excellence
To ensure effective, trustful and up-to-date   communication of GSK scientific data through external engagements enabling healthcare professionals and public health decision makers to bring relevant healthcare solutions and the most appropriate guidance regarding prevention against diseases through the course of the life of their patients
Support classic established product life-cycle management
Details (Your Responsibilities):
Under the direction, guidance and supervision of the Medical Director, the ongoing responsibilities of the MAM are:
Support and enable GSK to achieve its business objectives by delivering 'in-the-field' scientific engagement with healthcare professionals and public health decision makers to provide scientific information, identify and manage scientific projects and clinical trial activities, compliantly in line with GSK standard operating procedures and local codes of practice, guidelines and laws
Gain valuable insight and feedback from the healthcare community on GSK products and services, medical and scientific information which can help guide research, development and service provision to benefit GSK's customers and patients as well as supporting internal stakeholders
Develop and implement Medical Strategic Plan/s and Scientific Engagement activities and lead internal and external (customer facing) medical projects for the assigned franchise/ portfolio of products
Support Medical Governance (compliance to GSK Code, IMC Code, and other relevant guidelines) in the assigned portfolio of products and contribute to risk review and management monitoring activities
Provide medical and technical expertise to scientific submissions; and to cross functional partners marketing .
Develop an effective communication network and working relationships with relevant global GSK functions.
Manage the priorities, workloads and development of direct reports (if applicable)
Scientific Engagement
Engage and establish close relationships in an appropriate manner with key stakeholders such as Health Authorities, Regulatory Agencies, Medical Societies and External Experts, to provide them with complete and accurate information through the appropriate channels and following the highest standards of scientific dialogue
Provide factual, balanced and scientifically rigorous medical and safety information regarding disease areas of mutual interest, GSK products in development, medical information on therapeutically assigned franchise/portfolio
Expand External Expert (EE) network and develop and execute an External Expert Engagement and ensure documentation of all engagements
Provides support to organizing and serves as LOC point-of-contact to above country Advisory Boards or global/regional external engagements
Leads local activities on gathering insights from external experts to support business as appropriate
Support identification and of relationship building with new and existing clinical study investigators
Medical Strategy
Provides strategic medical input to medical development and commercialization plans, medical affairs strategy and integrated evidence plans, clinical trial programs, research and drug development
Brings insight to the organization by having an in-depth knowledge of the science and evidence for GSK medicines and vaccines and other treatment options within their therapy area expertise
Conducts internal and external scientific presentations related with disease areas and/or GSK science
Collaborates with local country marketing and regulatory teams to support product registration and marketing
Authors and/or assists in the preparation of manuscripts for publication and abstracts for meetings, conferences and journal publications
Supports EEs and their presentations at conferences and GSK sponsored symposia
Assists in the development, organization, preparation and implementation of training for internal and external audiences on disease knowledge and management
Evidence Generation and Clin Med Partnership
Identifies necessary local evidence generation activities such HE studies and serves as the LOC lead of these scientific projects to ensure on-time delivery of milestones and compliant execution in the LOC
Provides local (country- specific) medical support to the local delivery lead and the study investigator site teams as required related to safety/ medical/ scientific/ ethical aspects of the study
Provides input to the study feasibility, protocol and procedures, site selection & closure and study deviations
Provides medical and scientific training to the local clinical operations team
Present study results and conclusions to local investigators
Pharma Communications and PR
Ascertain high standards of medical and scientific accuracy in all external communication to medical audience and general public in keeping with GSK policy and relevant industry and regulatory codes
Conducts scientific presentations in support of GSK products and strategies to EEs, scientific meetings, congress, symposia, regulatory authorities, external visitors and others
Government Affairs
Engages with health-related agencies of the government to understand their needs regarding our products, to contribute to public health planning and respond to specific request for information
Provides product and disease information to authorities to support policy and decision-making
Authors/Assists country Business Managers/Directors in the development of tender submissions and information packages intended for regulatory bodies
Reinforces the external scientific image of GSK Pharma/Vaccines Healthcare to various DOH agencies and departments through representation and continuous educational efforts
 Why you?
Basic Qualifications:
Training on Evidence Based Medicine and/or clinical epidemiology is desirable
Sound understanding on Good Clinical Practices and SOPs
Can understand scientific methods and experimental designs
Strong influencing, negotiation skills with different types of internal and external stakeholders
Team player, problem solver with clear focus on end result
Excellent in written and oral communication skills
Proficiency in word and power point is desirable
Demonstrated ability to work as a strategic partner with commercial functions
Solid project management skills
Strong business and financial acumen
Preferred Qualifications:
Advanced post graduate scientific degree (MD, PhD, PharmD)
Industry Medical Affairs experience considered an asset
Why GSK?
We're combining the power of genetic and genomic insights into what causes disease, with the speed and scale of artificial intelligence and machine learning (AI/ML) to make better predictions about who a treatment might work for, and why. We believe this powerful combination of data and technology holds the key to fundamentally transforming medical discovery for the better, improving R&D success rates and shaping how even the most challenging diseases, like neurological conditions and cancer, can be both prevented and treated.
In 2021 we delivered four major product approvals: Cabenuva for HIV, Jemperli for endometrial cancer, Xevudy for COVID-19 and Apretude, our new long-acting medicine for HIV prevention.
Find out more:
#LI-G
GSK est un employeur qui prône l'égalité des chances et s'engage en faveur de la diversité et de l'inclusion. Nous invitons toutes les personnes qualifiées à postuler à nos offres d'emploi. GSK s'engage à tenir compte des besoins des personnes handicapées. Si vous avez besoin d'un logement à n'importe quel stade de la procédure de candidature ou si vous souhaitez plus d'informations sur nos politiques de logement, veuillez nous contacter à l'adresse canada-recruitment@gsk.com. Merci de ne pas envoyer votre curriculum vitae à cette adresse électronique et de postuler via la procédure de candidature en ligne pour ce poste.
En tant qu'entreprise axée sur la santé et la science, GSK est résolue à suivre les recommandations énoncées par Santé Canada et à prendre toutes les mesures nécessaires pour aider à freiner la propagation de la COVID-19, ce qui comprend la vaccination contre la COVID‑19. Nous croyons fermement que c'est la meilleure façon d'aider à protéger ceux qui nous importent le plus : nos employés, les membres de nos familles et de nos collectivités, ainsi que les patients et les consommateurs que nous servons. À cette fin, nous avons pris une mesure de taille pour assurer la sécurité de nos employés pendant cette crise mondiale de santé publique.
Ainsi, seuls les employés entièrement vaccinés contre la COVID-19 peuvent se rendre à nos bureaux de Mississauga et de Laval (Montréal). De plus, tous les employés en contact direct avec les clients qui, dans le cadre de leur travail, fréquentent des établissements de soins de santé comme les hôpitaux, les pharmacies ainsi que les cabinets de médecins et de dentistes devront être entièrement vaccinés contre la COVID-19. Malgré ce qui précède, les employés peuvent demander une mesure d'adaptation pour des motifs liés aux droits de la personne, y compris des problèmes de santé ou des croyances religieuses. La santé et la sécurité de nos employés demeurent l'une de nos grandes priorités.
Avis important aux agences de placement ou de personnel

GSK n'accepte aucune candidature référée par une agence de placement ou de personnel sur ce site. Toutes les agences de placement ou de personnel sont tenues de transmettre de telles références au Service des ressources humaines ou d'approvisionnement de GSK pour obtenir préalablement une autorisation écrite lui permettant soumettre une candidature en réponse à une offre d'emploi de GSK. Cette autorisation préalable est une condition essentielle à toute entente (verbale ou écrite) à ce sujet entre une agence de placement ou de personnel et GSK. En l'absence de toute autorisation écrite en ce sens, toute démarche entreprise par une agence de placement ou de personnel sera considérée avoir été faite sans le consentement ou sans entente contractuelle liant l'agence de placement ou de personnel et GSK. Le cas échéant, GSK ne sera pas responsable de tous frais découlant de telles démarches ou de tous frais associés à quelque candidature qu'une agence de placement ou de personnel aurait pu afficher sur ce site.