Scientific Advisor, CEB & Specialty Care Pipeline( Hybrid / Remote)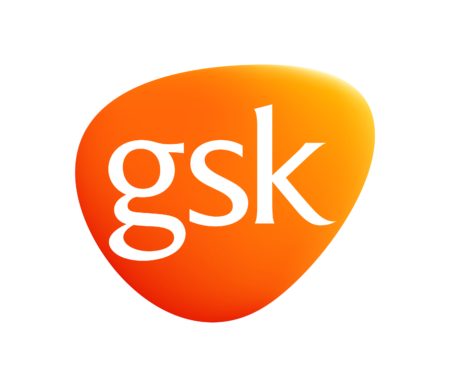 City : 7333 Mississauga Road North
Category : Other
Industry : Healthcare
Employer : GSK
Site Name:
Canada - Ontario - Mississauga
Posted Date:
Feb 24 2023
Job Purpose:
Under the overall direction, guidance and supervision of the Medical Director, the Scientific Advisor(SA)role is:
To bring medical and technical expertise to the specialty care medical affairs team, relevant cross functional internal business partners including commercial, regulatory, strategic development, clinical development, VEO and GAMA. 
Support the planning and execution of pipeline launch excellence
To ensure effective, trustful and up-to-date   communication of GSK scientific data through external engagements enabling healthcare professionals and public health decision makers to bring relevant healthcare solutions and the most appropriate guidance regarding prevention against diseases through the course of the life of their patients
Support classic established product life-cycle management
Details (Your Responsibilities):
Under the direction, guidance and supervision of the Medical Director, the ongoing responsibilities of the MAM are:
Support and enable GSK to achieve its business objectives by delivering 'in-the-field' scientific engagement with healthcare professionals and public health decision makers to provide scientific information, identify and manage scientific projects and clinical trial activities, compliantly in line with GSK standard operating procedures and local codes of practice, guidelines and laws
Gain valuable insight and feedback from the healthcare community on GSK products and services, medical and scientific information which can help guide research, development and service provision to benefit GSK's customers and patients as well as supporting internal stakeholders
Develop and implement Medical Strategic Plan/s and Scientific Engagement activities and lead internal and external (customer facing) medical projects for the assigned franchise/ portfolio of products
Support Medical Governance (compliance to GSK Code, IMC Code, and other relevant guidelines) in the assigned portfolio of products and contribute to risk review and management monitoring activities
Provide medical and technical expertise to scientific submissions; and to cross functional partners marketing .
Develop an effective communication network and working relationships with relevant global GSK functions.
Manage the priorities, workloads and development of direct reports (if applicable)
Scientific Engagement
Engage and establish close relationships in an appropriate manner with key stakeholders such as Health Authorities, Regulatory Agencies, Medical Societies and External Experts, to provide them with complete and accurate information through the appropriate channels and following the highest standards of scientific dialogue
Provide factual, balanced and scientifically rigorous medical and safety information regarding disease areas of mutual interest, GSK products in development, medical information on therapeutically assigned franchise/portfolio
Expand External Expert (EE) network and develop and execute an External Expert Engagement and ensure documentation of all engagements
Provides support to organizing and serves as LOC point-of-contact to above country Advisory Boards or global/regional external engagements
Leads local activities on gathering insights from external experts to support business as appropriate
Support identification and of relationship building with new and existing clinical study investigators
Medical Strategy
Provides strategic medical input to medical development and commercialization plans, medical affairs strategy and integrated evidence plans, clinical trial programs, research and drug development
Brings insight to the organization by having an in-depth knowledge of the science and evidence for GSK medicines and vaccines and other treatment options within their therapy area expertise
Conducts internal and external scientific presentations related with disease areas and/or GSK science
Collaborates with local country marketing and regulatory teams to support product registration and marketing
Authors and/or assists in the preparation of manuscripts for publication and abstracts for meetings, conferences and journal publications
Supports EEs and their presentations at conferences and GSK sponsored symposia
Assists in the development, organization, preparation and implementation of training for internal and external audiences on disease knowledge and management
Evidence Generation and Clin Med Partnership
Identifies necessary local evidence generation activities such HE studies and serves as the LOC lead of these scientific projects to ensure on-time delivery of milestones and compliant execution in the LOC
Provides local (country- specific) medical support to the local delivery lead and the study investigator site teams as required related to safety/ medical/ scientific/ ethical aspects of the study
Provides input to the study feasibility, protocol and procedures, site selection & closure and study deviations
Provides medical and scientific training to the local clinical operations team
Present study results and conclusions to local investigators
Pharma Communications and PR
Ascertain high standards of medical and scientific accuracy in all external communication to medical audience and general public in keeping with GSK policy and relevant industry and regulatory codes
Conducts scientific presentations in support of GSK products and strategies to EEs, scientific meetings, congress, symposia, regulatory authorities, external visitors and others
Government Affairs
Engages with health-related agencies of the government to understand their needs regarding our products, to contribute to public health planning and respond to specific request for information
Provides product and disease information to authorities to support policy and decision-making
Authors/Assists country Business Managers/Directors in the development of tender submissions and information packages intended for regulatory bodies
Reinforces the external scientific image of GSK Pharma/Vaccines Healthcare to various DOH agencies and departments through representation and continuous educational efforts
 Why you?
Basic Qualifications:
Training on Evidence Based Medicine and/or clinical epidemiology is desirable
Sound understanding on Good Clinical Practices and SOPs
Can understand scientific methods and experimental designs
Strong influencing, negotiation skills with different types of internal and external stakeholders
Team player, problem solver with clear focus on end result
Excellent in written and oral communication skills
Proficiency in word and power point is desirable
Demonstrated ability to work as a strategic partner with commercial functions
Solid project management skills
Strong business and financial acumen
Preferred Qualifications:
Advanced post graduate scientific degree (MD, PhD, PharmD)
Industry Medical Affairs experience considered an asset
Why GSK?
We're combining the power of genetic and genomic insights into what causes disease, with the speed and scale of artificial intelligence and machine learning (AI/ML) to make better predictions about who a treatment might work for, and why. We believe this powerful combination of data and technology holds the key to fundamentally transforming medical discovery for the better, improving R&D success rates and shaping how even the most challenging diseases, like neurological conditions and cancer, can be both prevented and treated.
In 2021 we delivered four major product approvals: Cabenuva for HIV, Jemperli for endometrial cancer, Xevudy for COVID-19 and Apretude, our new long-acting medicine for HIV prevention.
Find out more:
#LI-G
GSK is a global biopharma company with a special purpose – to unite science, technology and talent to get ahead of disease together – so we can positively impact the health of billions of people and deliver stronger, more sustainable shareholder returns – as an organisation where people can thrive. Getting ahead means preventing disease as well as treating it, and we aim to impact the health of 2.5 billion people around the world in the next 10 years.
Our success absolutely depends on our people. While getting ahead of disease together is about our ambition for patients and shareholders, it's also about making GSK a place where people can thrive. We want GSK to be a workplace where everyone can feel a sense of belonging and thrive as set out in our Equal and Inclusive Treatment of Employees policy. We're committed to being more proactive at all levels so that our workforce reflects the communities we work and hire in, and our GSK leadership reflects our GSK workforce.
GSK is an equal opportunity employer committed to diversity and inclusion.  We welcome applications from all qualified individuals to apply to our career opportunities. GSK is committed to accommodating persons with disabilities. If you need accommodation at any stage of the application process or want more information on our accommodation policies, please contact us at canada-recruitment@gsk.com.  Please do not send resumes to this e-mail and instead apply through the online application process of this posting.
As a health and science-based organization, GSK is committed to following the recommendations as set out by Health Canada and taking all necessary steps to help curb the spread of COVID-19 which includes getting the COVID-19 vaccine. We feel strongly that this is the best way to help protect those we value most: our employees, families, communities and the patients and consumers we serve. To that end, we are taking an important step to ensure the safety of our employees during this global public health crisis.
Only employees who are fully vaccinated against COVID-19 may attend our Mississauga and Laval corporate offices. In addition, all customer-facing employees who, as part of their job, attend healthcare settings such as hospitals, pharmacies, doctors' offices and dentists' offices will need to be fully vaccinated against COVID-19.  Notwithstanding the foregoing, employees may seek an accommodation for human rights-related reasons, including medical or disability-related conditions, or religious beliefs.
Important notice to Employment businesses/ Agencies
GSK does not accept referrals from employment businesses and/or employment agencies in respect of the vacancies posted on this site. All employment businesses/agencies are required to contact GSK's commercial and general procurement/human resources department to obtain prior written authorization before referring any candidates to GSK. The obtaining of prior written authorization is a condition precedent to any agreement (verbal or written) between the employment business/ agency and GSK. In the absence of such written authorization being obtained any actions undertaken by the employment business/agency shall be deemed to have been performed without the consent or contractual agreement of GSK. GSK shall therefore not be liable for any fees arising from such actions or any fees arising from any referrals by employment businesses/agencies in respect of the vacancies posted on this site.