Scheduling, Examination and Resource Specialist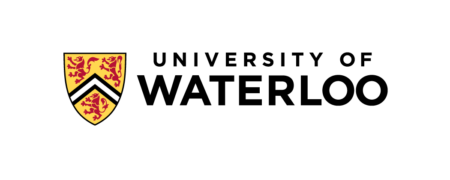 City : Waterloo, ON
Category : Temporary
Industry : Education
Employer : University of Waterloo
Overview:
Term: 1 year
The Scheduling, Examinations and Resource Specialist is primarily responsible for academic timetable development. The incumbent will support all aspects of the scheduling process which includes the development of a "rolled" set of courses, the training and guidance of 116 Departmental Scheduling Representatives, the in-depth analysis of the developing timetable and ensuring that the finalized timetable meets the needs of students, instructors and academic departments while making optimal use of the central classroom inventory. Anticipating the impact of changes to the schedule using their knowledge, experience and the available data is a significant aspect of the incumbent's role.
Responsibilities:
Academic timetable development
Analyses course combination constraints and requests for change to maximum classroom utilization while also ensuring academic progression of students in their individual programs/specializations
Compiles, verifies and codes instructor, time, course and room constraints to inform the creation of the timetable, ensuring internal conflicts are not created
Evaluates change requests to ascertain the level of impact; appropriately changes or recommends alternate solutions if necessary
Identifies and resolves data inconsistencies that have been created as a result of subsequent change requests, conflicting constraints and multiple data submissions for a single course
Reconciles PCS sections (Course Selection sections) to ensure students are able to select the courses they require/desire during the Course Selection Period
Creates, informs, implements and updates policy, procedure and business processes where required
Participates in the definition of requirements for software applications used to support class timetabling (Quest, Ad Astra, Infosilem, online Change Request submissions
Scheduling processes resource
Works with scheduling stakeholders to explore options for continual improvement to business process/system set-up
Provides scheduling solutions all academic units/faculties
Participates in both super user and end-user testing of new releases of system software
Works with campus partners to review and establish the scheduling cycle each term
Reports and tracks suggestions for system enhancements
Training and communications
Develops, generates, interprets and distributes reports necessary for the scheduling/examinations processes
Distributes information to Departmental Scheduling Representatives, Academic Chairs, School Directors and Associate Deans
Conducts regular training workshops for all scheduling stakeholders and provides one-on-one coaching as required
Fosters partnerships with Scheduling Representatives/Departmental Chairs in the academic departments
Provides resource data for the Provost's Advisory Committee on Timetabling (PACT).  Participates as a resource for the University Timetabling Committee (UTC).  Coordinates with the Communications team in the development of requirements/scripts/manuals for training.  Ensures the Scheduling Office website and Scheduling SharePoint site houses current and relevant information
Academic Resources
Endorses fair use policy as it applies to room utilization using a complex set of Standard Meet patterns
Provides classroom supplies such as whiteboard markers/erasers and appropriate signage for instructor use of the equipment by liaising with Plant Operations and Instructional Technologies and Media Services (ITMS)
Reserves/confirms centrally-managed classrooms (approx. 130) using event management system
Exam scheduling process resource
Using university standards, ensures the completeness and consistency of several thousand final examinations that are printed through the Registrar's Office each year
Reconciles printing costs (>150k per year) and ensures mistakes are reported/corrected
Verifies the correct upload and submission of final exam masters submitted through our exam management software
Coordinates the print requisition requirements for printed examination papers
Ensures all policies/procedures are current and distributed to various stakeholders prior to each final exam period
Authorizes the delivery/quality control of final exam papers at the secure exam locations
Collects and records proctor information for all scheduled and administered exams
Maintains and distributes current information for proctors to the Departmental Exam Representatives
Coordinates the confidential shredding required during the final exam periods
Maintains Classroom/furniture inventory
Maintains the Infosilem, Ad Astra and PeopleSoft facility tables used to support room assignment activities
Audits and reconciles three separate room asset databases to identify data inconsistencies using source data from Institutional Analysis and Planning (IAP), ITMS and Plant Operations
Notifies the appropriate departmental representatives when utility shutdowns occur within buildings that house classroom space
Tracks and maintains the Registrar's Office furniture inventory (furniture in classrooms as well as in storage)
Arranges the replacement or repair of missing or damaged classroom furniture or audio visual equipment which can result in room re-assignment
Ensures students' and instructors' accessibility needs are met in centrally-managed classrooms by altering/removing furniture, providing specialized furniture or re-assigning a class to a more appropriate room if necessary
Knowledge, Expertise and Continuous Improvement
Participates in ongoing training to ensure an in-depth knowledge base
Assists with, and participates in cross-training with colleagues in the Scheduling Office
Leads and contributes to special projects, when applicable
Qualifications:
Completion of college diploma required, Undergraduate degree preferred
Combination of equivalent experience and education may be considered
2-3 years in an educational institution, preferably with experience in scheduling software applications
Excellent oral and written presentation/communication skills with proven negotiation and conflict resolution skills
Knowledge of PeopleSoft and Infosilem software is an asset
Demonstrated analytical and problem solving skills with an ability to manage a high volume of work with extreme accuracy and independence
Equity Statement:
The University of Waterloo acknowledges that much of our work takes place on the traditional territory of the Neutral, Anishinaabeg and Haudenosaunee peoples. Our main campus is situated on the Haldimand Tract, the land granted to the Six Nations that includes six miles on each side of the Grand River. Our active work toward reconciliation takes place across our campuses through research, learning, teaching, and community building, and is co-ordinated within our Office of Indigenous Relations.
The University values the diverse and intersectional identities of its students, faculty, and staff. The University regards equity and diversity as an integral part of academic excellence and is committed to accessibility for all employees. The University of Waterloo seeks applicants who embrace our values of equity, anti-racism and inclusion.  As such, we encourage applications from candidates who have been historically disadvantaged and marginalized, including applicants who identify as First Nations, Métis and/or Inuk (Inuit), Black, racialized, a person with a disability, women and/or 2SLGBTQ+.
All qualified candidates are encouraged to apply; however, Canadians and permanent residents will be given priority.
The University of Waterloo is committed to accessibility for persons with disabilities. If you have any application, interview, or workplace accommodation requests, please contact Human Resources at hrhelp@uwaterloo.ca  or 519-888-4567, ext. 45935.