Scheduler, School of Aviation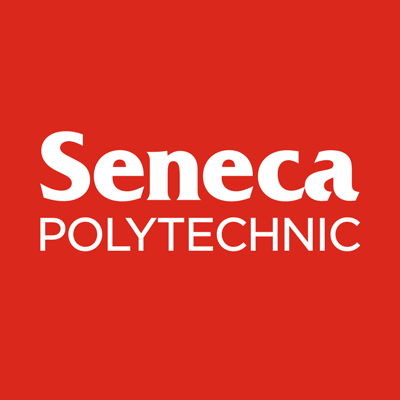 City : Peterborough
Category : School of Aviation
Industry : Education
Employer : Seneca
Position Summary:
This position reports administratively to the Manager, Operations and responds to the Head of Scheduling and Dispatch in the provision of daily and ongoing support for operational functions in accordance with the Canadian Aviation Regulations, as well as all School of Aviation manuals and operational bulletins. 
The incumbent will provide scheduling services associated with the Flight Training Unit and Aircraft Maintenance operations. This includes creating the flight schedule for the following day, creating monthly simulator training schedules, and maintaining time off tracking for staff and students.
The Scheduler is also responsible for ensuring flight instructors and aircraft are fully utilized, students are receiving the minimum number of bookings per week to progress, limiting time off during peak weather periods, and planning additional academic requirements with the least amount of disruption to the flight line.
  This includes monitoring pilot compliance to the Canadian Aviation Regulations and staff training requirements. This position provides guidance to new staff and students regarding scheduling procedures, while also providing detailed training to new part-time Schedulers. The Scheduler takes an active role in aviation safety by reporting non-compliance, or other hazards, and providing recommendations for corrective action. 
 This role is onsite at the Peterborough campus
 Responsibilities:
 Scheduling 
 Creates flight schedules in advance, for the following day, weekly and monthly. 
 Creates and maintains staff and student schedules, including academics, time off, and other events. 
 Creates, inputs, and communicates monthly simulator schedules. 
Inputs aircraft maintenance plans into the general flight schedule. 
 Assists with procedural development to integrate software and/or policy changes. 
 Compliance and Monitoring 
 Reviews and communicates certificate warnings to ensure pilots comply with all regulatory requirements. 
Creates monthly staff training and monitoring schedules. 
 Operations 
 Provides recommendations to operational staff to efficiently accommodate changes on the flight line. 
Provides recommendations for continuous improvement of the operations training program, operational procedures, and corrective actions. 
Provides daily flight watch services when required.
 General Administrative 
 Provides administrative support to the Head of Scheduling and Dispatch. 
 Performs monthly scheduling system audits and follows up as necessary to revise any errors. 
 Gathers data and provides administrative services to support operational requirements. 
 Assists with training new schedulers, staff, and students.
Qualifications:
 Education
Minimum completed two (2) year diploma or equivalent. Preferably in Aviation Operations, Aviation Safety, or a related field is required. If in a related field, please state how it is relevant. 
  A restricted Operator Aeronautical Certificate is considered an asset. 
 Experience
 Minimum one (1) year of scheduling experience or related is required. 
Experience in aviation industry, military, or flight training experience is preferred. 
Experience with Aviation Safety Management Systems experience is preferred. 
 Skills
 High level of time management, skill, and ability to work independently, take initiative and multitask. 
 Strong customer service and interpersonal skills. 
 Demonstrated decision-making and problem-solving skills. 
 Strong communication skills: verbal and written. 
 Computer skills, including Microsoft Excel and PowerPoint. 
 Notes : 
 A skills assessment test will be administered during the recruitment process 
A combination of relevant experience and education may be considered as equivalent to the above requirements in the event that there are no internal applicants that meet the qualifications as posted.  Equivalency will be assessed by the talent acquisition team.