SAP S4/HANA Techno-Functional Configurator (FI)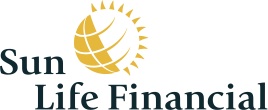 City : North York
Category : Full-time
Industry : Finance
Employer : Sun Life Financial
Vous êtes unique, comme le sont votre parcours, votre expérience et votre façon de voir les choses. Ici, on vous encourage et on vous motive à donner le meilleur de vous-même, et on vous donne les moyens de le faire. Vous travaillerez avec des collègues dynamiques – experts dans leur domaine – qui sont impatients de partager leurs connaissances avec vous. Vous aurez des gestionnaires inspirants qui vous aideront à développer votre potentiel et à atteindre de nouveaux sommets. Chaque jour, vous aurez de nouvelles occasions de rendre la vie de nos Clients plus radieuse – ils sont au cœur de tout ce que nous faisons. Découvrez comment vous pouvez faire une différence dans la vie des gens, des familles, des collectivités – ici et partout dans le monde.
Description de poste:
The Corporate Applications Services (CAS) IT team is looking for a SAP S4/HANA Functional Configurator with strong analytical skills and expertise in SAP S4/HANA finance modules(GL, AP, FA, Group Reporting) configuration to take part in the SAP implementation project and become a member of the SAP COE(Centre of Excellence) support organization going forward.
The role will work with business analysts, designers, architects, developers, business partners and project management to understand the requirements, and design reporting solutions that meet the business needs. 
Within the operations support component of the role, you will be responding to service requests, day-to-day problem solving, technical implementations, coordinate activities and work together with the team members and vendors to maintain, enhance and customize the supported systems and components
Main accountabilities:
Responsible for quality delivery of solution implementation & deployment analysis and study of functional/technical feasibility of user requirements in SAP FI/CO area
Configuration of SAP FI/CO modules including but not limited to General Ledger, Accounts Payable, Fixed Assets, Consolidation
Work on change requests as well as defect fixes across the AP, FA, GL, Group Reporting and integration modules
Support requirements gathering of the end-to-end solution development for Fiori applications, S4/HANA embedded reporting (Design Studio) and Group Reporting. ​
Based on user requirements, and inputs from the Business Analysts, develop functional and technical specifications for SAP solutions and work on front end tools
Perform Functional, Unit, Regression testing
Work collaboratively with the Testing Centre of Excellence to ensure that the developed solution functions correctly
Assist with development of security roles and profiles
Prepare Training materials and provide training
Provide estimates and contribute to defining timelines and project plans
Work with project management to document and communicate risks and issues.  
Ensure alignment to Sun Life SDLC and internal standards and compliance
Transition projects and enhancements to Operations
Perform root cause analysis on persistent or major software & application related problems
Provide end-user support especially during Quarter End and Month End close
Operations Support: technical configuration, problem analysis, resolution, escalation and reporting
Collaborate closely with our internal teams (e.g. data architects, designers, business to business, business intelligence/reporting, server management, etc.) to deliver solutions for business needs.
Core competencies:
Strong ability to work independently with a bias toward action and results
Strong problem-solving skills with the ability to assess situations/problems systematically and deliver effective right-sized solutions in a timely manner
Excellent organizing, planning and time management skills with the ability to multi-task
Ability to learn quickly and ramp up on new technologies, systems and business concepts
Excellent verbal and written communication skills
Experience writing technical documentation that articulates the design of the development solution
Proactive, agile, demonstrates initiative, go getter
Responsiveness is key for this role, being in touch with the team and stakeholders, quick turnaround response time
Qualifications/Skills:
Bachelor's degree or equivalent combination of education, training or work experience
5+ years of experience as a functional configurator/consultant for SAP Finance modules: GL, AP, FA (S/4 HANA)
Business knowledge in the areas accounting, controlling, planning or general Finance
Expertise in system integration, job flows relative to data integration
Experience in working with interfaces with SAP (both SAP and non-SAP environments)
Proven ability to provide technical direction for complex SAP S/4 finance system issues
Experience with SDLC methodologies: Agile, Waterfall
Experience working with application vendors and building solutions involving integrating vendor applications into existing environment.
Experience in HANA security including User Management, Roles and Analytic Privileges.
Experience with creating effective design documentation and diagrams
Other relevant assets:
SAP Certification: Application Associate (SAP S/4 HANA for Financial Accounting)
Experience with MM module
Integration experience with other SAP systems (BW/4 HANA, Ariba, Concur)
Experience with Group Reporting
ABAP code understanding with an ability to go into the existing code to figure out how objects need to be enhanced.
Experience working with geographically distributed and 3rd party teams
Finance designation (CGA, CMA)
IFRS17 regulatory requirements knowledge
Notes / unique requirements:
Eligible for RCMP (Government Data) clearance
Occasional work outside of normal business hours as part of a global team
Occasional weekend work in support of project delivery and implementations
Occasional travel may be required depending on work assignments
L'échelle du salaire de base est pour l'emplacement principal du poste affiché. Elle peut varier selon l'emplacement du candidat sélectionné et d'autres facteurs. En plus du salaire de base, les employés admissibles de la Financière Sun Life participent à différents programmes de rémunération incitative, dont le montant octroyé est discrétionnaire et dépend du rendement de l'employé et de la compagnie. Certains postes de vente participent à des programmes de rémunération incitative basés sur les résultats de vente individuels ou de groupe. 
Depuis toujours, la diversité et l'intégration sont au cœur des valeurs de la Financière Sun Life. Nous croyons qu'un effectif diversifié ayant des points de vue variés et des idées créatives est avantageux pour nos clients, pour les collectivités où nous exerçons nos activités, ainsi que pour nous tous, en tant que collègues. Nous accueillons avec enthousiasme les candidatures de personnes compétentes provenant de tous les horizons.
Les personnes handicapées ayant besoin de mesures d'adaptation pour présenter leur candidature et celles qui doivent consulter les offres d'emploi sur un support de substitution peuvent envoyer leur demande par courriel à l'adresse 'thebrightside@sunlife.com'.
À la Sun Life, nous voulons créer un environnement de travail flexible où nos employés sont outillés pour donner le meilleur d'eux-mêmes. Nous offrons plusieurs options de travail flexibles selon les exigences du poste et les besoins individuels. N'hésitez pas à en discuter pendant le processus de sélection.
Nous remercions tous les candidats de l'intérêt manifesté pour ce poste. Nous ne communiquerons qu'avec les personnes qui auront été retenues pour passer une entrevue.
Échelle salariale:
74,900/74 900 - 125,900/125 900
Catégorie d'emploi:
Développement d'applications - TI
Fin de l'affichage:
02/09/2022