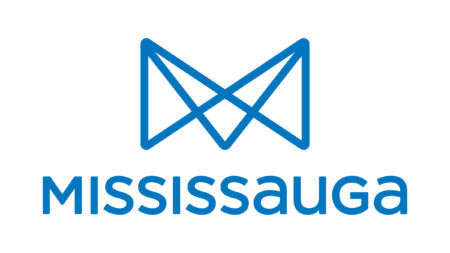 City : Mississauga, ON, CA
Category : Information Technology
Industry : Government/Public Services
Employer : City of Mississauga
Req ID: 22774
Vacancy Type: Permanent 
Number of Positions: 2  
Closing Date: 03/30/2023
Job Summary
Are you looking for an opportunity to work with a large organization where you can expand and grow your skills and career? We are looking for an SAP Payroll Specialist to provide professional technical and functional expertise in areas of technology, processes, operating procedures for SAP Payroll, Time Management and Human Capital Management.
The SAP Payroll and Time Management Support Specialist will provide professional technical and functional expertise in areas of technology, processes, operating procedures for SAP Payroll, Time Management and Human Capital Management. Responsible for the integrity of electronic data, systems, processes and policies.  In addition, act as a subject matter expert.
What We Offer
Hybrid work model with flexible hours

A competitive compensation & health benefits package

OMERS Pension program

Yearly health and/or expense funds on top of regular health and benefits package
Duties and Responsibilities
Under the direction of the Project Manager, SAP Business Support, the successful candidate will: 
Design, develop, test and implement SAP Payroll and Time Management solutions (S/4 HANA 1809+, Fiori Apps) using best practices and standards for SAP
Analyze, troubleshoot and sustain SAP Payroll and Time Management processes and systems including Fiori apps by providing day-to-day support, troubleshooting software/application issues, working with multiple stakeholders/vendors and recommending process improvements
Reviewing and identifying relevant SAP notes to be applied to maintain SAP Payroll and Time Management modules
Document and develop detailed functional analysis, work instructions/job-aids, design and configuration specifications for new implementations / change requests to ensure system documentation and procedures are up to date
Conduct unit testing in the development environment and provide support to the business users for user acceptance testing in the QAS environment
Provide functional expertise for projects/systems that integrate with SAP Payroll and Time Management modules
Be responsible for testing Support Package updates on a timely basis and ensuring that the updates are accurately applied 
Maintain communication with user groups through electronic bulletins, email, and other communication methods including leading key user and/or user meetings to identify issues and opportunities for improvement 
Maintain and upgrade skills in relation to current and new technology  
Perform other related duties as assigned.
Skills and Qualifications
The following skills and qualifications are required:
Post-secondary education in the field of Human Resources Management, IT, Business or in a related discipline
Minimum of 5 years of SAP HCM experience in related configurations and support for SAP Payroll and Time Management functional modules on ECC 6+ or S/4 HANA 
Demonstrated hands-on experience in configuring, analyzing and supporting SAP Payroll and Time Management modules for Canada for a minimum of 2 years including schema rules related to Collective Agreements (unions), wage types, CATS, Time Recording, Time Evaluation and ESS-MSS/Fiori Apps 
Experience in troubleshooting end-to-end payroll / time management processes including calculations, DME, configuration and integration with Finance and Third Party Vendors, SAP Off-Cycle Workbench, Canadian payroll taxation and year-end processing
Knowledgeable in Canadian  Payroll & HR related legislations and rules including Canada Pension Plan, Employment Insurance and Employment Standards Act
Excellent analytical and problem solving skills along with strong organizational, research, decision-making, interpersonal and communication (verbal and written) skills to convey concepts/solutions to both technical and non-technical staff
Intermediate level proficiency in MS Word, Excel, PowerPoint and Outlook  
Ability to train and present on a one-to-one basis or in a large group setting
Must be able to work independently and in a team environment and maintain confidentiality of information

The following skills and qualifications are assets and strongly preferred:
Canadian Payroll Association certification – Payroll Compliance Practitioner (PCP) / Certified Payroll Manager (CPM)
SAP certification in Human Capital Management in ECC 6+ or S/4 HANA 
Municipal experience in providing IT Support for SAP Payroll including OMERS Pension Configuration / Reporting  
Demonstrated payroll integration experience with enterprise automated scheduling systems to S/4 HANA
Intermediate knowledge of SAP HCM Configurations (Organizational Management, Personnel Administration, Benefits)
Knowledge, use or experience with related SAP modules (e.g. FI/CO or Simple Finance) and working knowledge of ABAP
Familiarity with applications such as Winshuttle, Clone & Test, ServiceNow , SharePoint, SnagIt, SharePoint and BOE tools (e,g. Crystal Reports, WebIntelligence, Explorer, Dashboard). 
Hourly Rate/Salary: $ 83,485.00 - $ 111,315.00 
Hours of Work: 35 
Work Location: Civic Centre 
Department/Division/Section: CPS/Corporate Services Dept , CPS/IT Division , Enterprise Business Solutions 
Non-Union/Union: Non Union 
A Criminal Record and Judicial Matters Check (Level 2) or Vulnerable Sector Check (Level 3) will be required of the successful candidate, at their own expense, to verify the absence of a criminal record for which a pardon has not been granted.

We thank all who apply, however, only those candidates selected for an interview will be contacted. You can also check your application status in your candidate profile online. 

All personal information is collected under the authority of the Municipal Act. 

We are an Equal Opportunity Employer. In accordance with the Accessibility for Ontarians with Disabilities Act, 2005 and the Ontario Human Rights Code, the City of Mississauga will provide accommodations throughout the recruitment, selection and/or assessment process to applicants with disabilities. If selected to participate in the recruitment, selection and/or assessment process, please inform Human Resources of the nature of any accommodation(s) that you may require in respect of any materials or processes used to ensure your equal participation.