SAP Functional Analyst -FICA /SD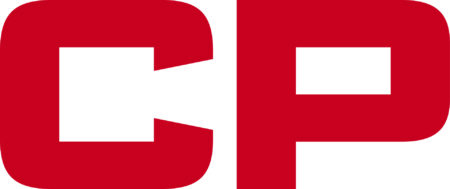 City : Calgary, AB, CA, T2C 4X9
Category : Other
Industry : Transportation
Employer : Canadian Pacific
Canadian Pacific (CP) and Kansas City Southern (KCS) are now CPKC. As the only truly North American railway, we are making big moves! Drawing on our strong foundations and heritage, CPKC moves essential goods across our 20,000-mile network to support economic growth throughout Canada, the U.S. and Mexico. Be a part of history as we connect a continent and create exciting career opportunities across our new transnational network. Visit cpkcr.com to learn about the CPKC advantage, our purpose and culture.
PURPOSE OF THE POSITION:
Located in Calgary, reporting to the Manager IS Revenue, the Business Systems Specialist – SAP SD, FICA, FIAR will gather requirements, analyze, estimate, prioritize, design, build, test, implement and maintain the required functionality within SAP in support of business processes and procedures.
To achieve this you will possess a post-secondary education (degree or diploma) in Computer Science, or you will have a minimum of 7 years related SAP experience. This will include systems/applications development and support, business systems analysis, systems project management, of which 2 to 5+ years' experience were related to implementation and support of SAP Enterprise systems, specifically within the modules SD, FICA, FIAR.
POSITION ACCOUNTABLITIES
Support
Maintaining and supporting CP's SAP ECC 6.0 footprint for Revenue Processes.

Logging onto CP's Service Management system, manage problems and change requests related to the Lead to Cash value chain including documenting resolution information.

Providing SD, FICA, FIAR problem resolution assistance and support to various departments for SAP ECC 6.0 footprint.

Creating and/or updating SD, FICA, FIAR configuration and business process procedures documentation.

Analyzing, developing, testing and implementing SD, FICA, FIAR functionality for enhancement and support pack updates in SAP ECC 6.0 versions.

Managing SAP Online Support System notes and transports.

Developing detailed test plans and scripts for SD, FICA, FIAR using Qtest and working with other functional teams to ensure that continued effective integration with CRM, TM/EM, Controlling (CO), Plant Maintenance (PM), Human Resources (HR), Project Systems (PS) and Business Intelligence (BI) is achieved. 
Projects
Assessing business and application requirements

Driving the development of functional and system specifications

Conducting fit/gap analysis and business process modeling

Configuring the software to business requirements

Developing and executing tests to confirm the functionality

Creating necessary documentation and delivering knowledge transfer sessions

Communicating in a team environment  
POSITION REQUIREMENTS:
University degree or equivalent in Computer Science, or you will have a minimum of 7 years related SAP certified experience.

A minimum 7 years of IT experience.

Experience in configuring, implementing and providing ongoing support of SAP version 4.7 Enterprise or higher.

A minimum of two years' experience in configuring, implementing and maintaining SD and FICA modules in Enterprise Central Component (ECC) 6.0.
Preferred Skills
SAP
Ideally 2 or more full project lifecycles with SAP

FICA or SD

Module

Strong configuration skills in SAP versions 4.7 and above (Preferred 6.0 or Hana S/4)

Preferred applicants will be certified in version 4.7 or higher (Preferred 6.0 or Hana S/4)

Strong familiarity with SAP implementation methodologies

Extensive experience designing and configuring the key integration points between the SAP SD and

FICA

Modules and other SAP modules (CRM, TM/EM, BI).
Business
Strong leadership skills and the ability to multi-task within a dynamic workplace

Advanced analytical and problem-solving skills

Excellent time

-management skills and the ability to deliver quality results with an aggressive timeline

P
WHAT CPKC HAS TO OFFER:
Flexible and competitive benefits package

Competitive company pension plan

Employee Share Purchase Plan

Performance Incentive Program

Annual Fitness Subsidy

Part-time Studies Program
ADDITIONAL INFORMATION:
As an employer with North American presence, the possibility does exist that the location of your position may be changed based on organizational requirements.
Background Investigation:
The successful candidate will need to successfully complete the following clearances:       
Criminal history check

Reference check
Management Conductor Program:
Becoming a qualified conductor or locomotive engineer is the single best way for a management employee to learn the business at CPKC. You may be required to obtain a certification or to maintain your current certification/qualification as a conductor or locomotive engineer.
CPKC is an employment equity employer committed to the principles of employment equity and inclusion. We encourage all qualified candidates to apply including women, Black, Indigenous, People of Colour (BIPOC), members of the LGBTQ+ community, and people with disabilities. Accommodations for the job application process can be provided, as appropriate, upon request. All applicant information will be managed in accordance with the federal Personal Information Protection and Electronic Documents Act (PIPEDA)".
Req ID: 101272

Department: Information Services

Job Type: Full-Time

Position Type: Non-Union

Location: Calgary, Alberta

Country: Canada

% of Travel: 0-10%

# of Positions: 1

Job Grade: 4

Job Available to: Internal & External
#LI-GK1
#LI-ONSITE