Sales Representative – Outaouais – Vaudreuil & surroundings – Laval & West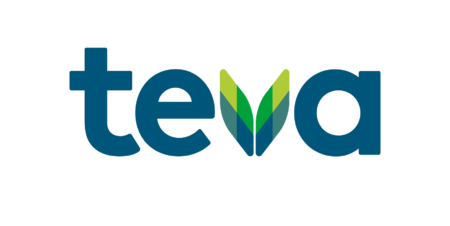 City : See posting
Category : See posting
Industry : Pharmaceutical/Healthcare
Employer : Teva Canada
Who are we?
Teva is a global pharmaceutical leader and the world's largest generic medicines producer, committed to improving health and increasing access to quality health solutions worldwide. Our employees are at the core of our success, with colleagues in over 80 countries delivering the world's largest medicine cabinet to 200 million people every day. We offer a uniquely diverse portfolio of products and solutions for patients and we've built a promising pipeline centered around our core therapeutic areas.  We are continually developing patient-centric solutions and significantly growing both our generic and specialty medicines business through investment in research and development, marketing, business development and innovation. This is how we improve health and enable people to live better, healthier lives. Join us on our journey of growth!
Job Description
Sales Representative
Outaouais - Vaudreuil & surroundings - Laval & West region
Teva Canada is currently looking for an experienced bilingual sales representative for the Outaouais - Vaudreuil & surroundings - Laval & west region. You will be responsible for presenting our generic portfolio while maintaining a leading business relationship directly with established owner pharmacists and potential new customers.

Under the responsibility of the regional Director of Sales, you will perform the following tasks:
Develop sales strategies by analyzing and tracking customers' buying habits

Visit regular customers in the determined territory

Establish a sales-call cycle based on customer availability

Present and negotiate the introduction of new products

Present added-value programs (continuing education, pharmacy visibility optimisation, etc.)

Submit daily comments on visits and market information

Receive and track customer phone calls or emails

Participate and get involved during sales meetings

Ensure compliance to the Pharmacovigilance requirements by reporting any safety information to Teva Pharmacovigilance team as per required

Maintain compliance in programs and comply with company guidelines and policies

Maintain a working knowledge of products and communicate current products and new launches with clients
Qualifications
University or College degree preferred. Experience in lieu of education will be considered.

Three (3) + years of experience in pharmaceutical retail sales

Knowledge of marketing and product promotion

Excellent interpersonal skills and negotiation skills

Strong French communication skills, both orally and in writing. Proficiency communicating in English is an asset.

Strong listening skills, analysis, identification of opportunities

Demonstrate a developed sense of organization and management of time

Master Microsoft Office software (Word, Excel and Outlook).

Must be available to travel (Outaouais Abitibi region)

Ideally reside in assigned territory

Differentiate yourself from your competition through a high level of integrity.

Demonstrate a high level of commitment and a positive attitude
Already Working @TEVA?
If you are a current Teva employee, please apply using the internal career site available on "Employee Central". By doing so, your application will be treated with priority. You will also be able to see opportunities that are open exclusively to Teva employees. Use the following link to search and apply: Internal Career Site
The internal career site is available from your home network as well. If you have trouble accessing your EC account, please contact your local HR/IT partner.
Teva's Equal Employment Opportunity Commitment
Teva Pharmaceuticals is committed to equal opportunity in employment. It is Teva's global policy that equal employment opportunity be provided without regard to age, race, creed, color, religion, sex, disability, pregnancy, medical condition, sexual orientation, gender identity or expression, ancestry, veteran status, national or ethnic origin or any other legally recognized status entitled to protection under applicable laws.