Sales Operations Associate – Summer Intern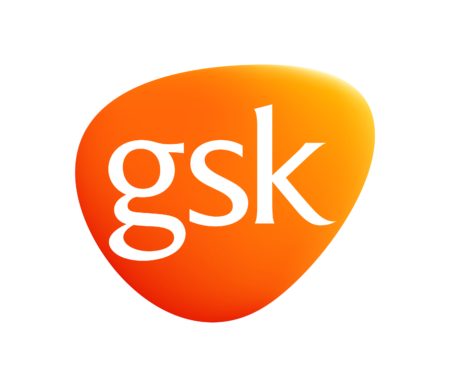 City : 7333 Mississauga Road North
Category : Autre
Industry : Healthcare
Employer : GSK
Nom du site:
Canada - Ontario - Mississauga
Date de publication:
Mar 13 2023
Position: Sales Operations Associate - Summer Intern
Duration: May-September with possibility of extension
Location: Mississauga(hybrid)
Every second, 30 people around the world are inoculated with a GlaxoSmithKline vaccine; every minute, 1,100 people receive a prescription for one of our products; every hour, GlaxoSmithKline spends half a million dollars on research and development. Would you like to participate in defining the future of the pharmaceutical industry? Then join us in our quest to improve the quality of human life.
 
We are searching for resourceful, decisive, innovative team players to add value to Canada's premier pharmaceutical company. If you are an energetic, career-minded professional with a passion for leadership, a focus on solutions, and a commitment to outstanding performance, we invite you to apply to our exciting and rewarding Sales Operations Associate Summer Student Intern role.
Responsibilities
As a Sales Operations Associate Summer Student intern, you will be an active member of the Sales Force Effectiveness team and assist in the following areas:
Veeva CRM support: Review existing library of user training resources, document/update for end user training.
Master Data Management support: Assist in improving quality of customer master and Products in the GSK commercial MDM system Reltio
SFE reporting support: Assist in documenting transition of SFE reporting from Qlikview to PowerBI, Veeva.
 
Why you?
Basic Qualifications:
Preferred 3rd or 4th year undergrad, or advanced degree student in business and/or science (MBA, Bio Informatics, Technology etc.)
Proficient in Microsoft Excel and PowerPoint
Strong critical thinking skills to challenge current ways of working/accepted norms
Strong communication skills to ensure an objective representation of ideas and opinions
Demonstrated ability to work effectively independently and in a cross functional team environment
Ability to synthesize large amounts data from various sources
Highly agile learner with a solution-based mindset, able to assimilate and prioritize a broad range of business issues and needs associated with multiple stakeholders within the organization
Preferred Qualifications:  
If you have the following characteristics, it would be a plus:
Knowledge of IQVIA databases, products and services
Experience with PowerBI, Reltio (MDM), Veeva or Customer Relationship Management tool
Experience in Data Analytics
Experience in Commercial Pharmaceuticals
Why GSK?
Uniting science, technology and talent to get ahead of disease together  
GSK is a global biopharma company with a special purpose – to unite science, technology and talent to get ahead of disease together – so we can positively impact the health of billions of people and deliver stronger, more sustainable shareholder returns – as an organisation where people can thrive. Getting ahead means preventing disease as well as treating it, and we aim to impact the health of 2.5 billion people around the world in the next 10 years.   
 
Our success absolutely depends on our people. While getting ahead of disease together is about our ambition for patients and shareholders, it's also about making GSK a place where people can thrive. We want GSK to be a place where people feel inspired, encouraged and challenged to be the best they can be. A place where they can be themselves – feeling welcome, valued and included. Where they can keep growing and look after their wellbeing. So, if you share our ambition, join us at this exciting moment in our journey to get Ahead Together.  
 
Find out more:   
GSK est un employeur qui prône l'égalité des chances et s'engage en faveur de la diversité et de l'inclusion. Nous invitons toutes les personnes qualifiées à postuler à nos offres d'emploi. GSK s'engage à tenir compte des besoins des personnes handicapées. Si vous avez besoin d'un logement à n'importe quel stade de la procédure de candidature ou si vous souhaitez plus d'informations sur nos politiques de logement, veuillez nous contacter à l'adresse canada-recruitment@gsk.com. Merci de ne pas envoyer votre curriculum vitae à cette adresse électronique et de postuler via la procédure de candidature en ligne pour ce poste.
En tant qu'entreprise axée sur la santé et la science, GSK est résolue à suivre les recommandations énoncées par Santé Canada et à prendre toutes les mesures nécessaires pour aider à freiner la propagation de la COVID-19, ce qui comprend la vaccination contre la COVID‑19. Nous croyons fermement que c'est la meilleure façon d'aider à protéger ceux qui nous importent le plus : nos employés, les membres de nos familles et de nos collectivités, ainsi que les patients et les consommateurs que nous servons. À cette fin, nous avons pris une mesure de taille pour assurer la sécurité de nos employés pendant cette crise mondiale de santé publique.
Ainsi, seuls les employés entièrement vaccinés contre la COVID-19 peuvent se rendre à nos bureaux de Mississauga et de Laval (Montréal). De plus, tous les employés en contact direct avec les clients qui, dans le cadre de leur travail, fréquentent des établissements de soins de santé comme les hôpitaux, les pharmacies ainsi que les cabinets de médecins et de dentistes devront être entièrement vaccinés contre la COVID-19. Malgré ce qui précède, les employés peuvent demander une mesure d'adaptation pour des motifs liés aux droits de la personne, y compris des problèmes de santé ou des croyances religieuses. La santé et la sécurité de nos employés demeurent l'une de nos grandes priorités.
Avis important aux agences de placement ou de personnel

GSK n'accepte aucune candidature référée par une agence de placement ou de personnel sur ce site. Toutes les agences de placement ou de personnel sont tenues de transmettre de telles références au Service des ressources humaines ou d'approvisionnement de GSK pour obtenir préalablement une autorisation écrite lui permettant soumettre une candidature en réponse à une offre d'emploi de GSK. Cette autorisation préalable est une condition essentielle à toute entente (verbale ou écrite) à ce sujet entre une agence de placement ou de personnel et GSK. En l'absence de toute autorisation écrite en ce sens, toute démarche entreprise par une agence de placement ou de personnel sera considérée avoir été faite sans le consentement ou sans entente contractuelle liant l'agence de placement ou de personnel et GSK. Le cas échéant, GSK ne sera pas responsable de tous frais découlant de telles démarches ou de tous frais associés à quelque candidature qu'une agence de placement ou de personnel aurait pu afficher sur ce site.