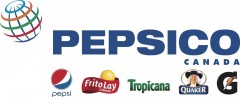 City : Mississauga
Category : Health & Safety
Industry : Food and Beverage Industry
Employer : PepsiCo Canada
Overview
The Site EHS Manager role is primarily responsible for providing leadership, direction, guidance, and support in the implementation of the Global Environmental, Health and Safety Management System (GEHSMS) for Manufacturing.
Responsibilities
Support/Leads the site in the development and implementation of the Global Environmental, Health and Safety Management System (GEHSMS).

Serves as the GEHSMS Management System Representative and communicates on a regular basis to Site Management through a Management Review the status of GEHSMS.

Develop and execute a Site EHS Strategy that aligns to the National PFC EHS strategy and Big Rocks to drive EHS performance improvements.

Provide consultative guidance and information to Site Management on EHS priorities and risks, associated costs, performance, major issues, and interpretation of regulatory requirements.

Provides EHS consultation for any new process, equipment, change at the site to ensure EHS Compliance.

Builds and maintains strong working relationship with the National EHS Team, identifying and sharing best practices and leveraging strengths across Canada.

Conduct/Support the completion of EHS Risk Assessments to Identify key EHS risks and put actions in place to control those risks.

Provide Regulatory/PepsiCo required training to new and existing leaders in all areas of EHS.

Assist in the investigation of EHS incidents ensuring a thorough root cause analysis is completed and action plans developed to address causes.

Develops the EHS Annual Operating Plan (AOP) to ensure EHS key tactics are planned and budgeted accordingly.

Collects/Analyzes/Communicates incident trend reports on a regular basis for all key EHS metrics to provide visibility to key areas of opportunities.

Provides concentrated EHS support to the various Safety Committees in place.

Leads the PFC EHS Internal/External audit planning and execution.

Interfaces with external regulatory agencies, and internal business partners as required.
Develop/Assist with the creation and distribution of EHS Communications.

Identifies/Maintains EHS Record to demonstrate Regulatory/PepsiCo compliance.

Participate in safety rebate programs as required.
Performs other duties and special projects as assigned.
Qualifications
5-7 years of related EHS work experience.

Food and Beverage manufacturing and warehousing experience is a definite asset.

Familiarity with EHS legislation, OHSA regulations, and basic EH&S practices

Strong leadership skills with the ability to influence and take others with you.

Build Capability of Leaders at all levels from frontline employees to Senior Leaders in EHS.

Collaboration and partnering with stakeholders in decision making.

Results Oriented with a "Can Do" attitude

Strong Communication skills and act as information conduit to key stakeholders.

Ability to solve problems by using analytical skills

Demonstrates initiative and is self-directed and requires minimal supervision.

Strong Computer Skills and is proficient with MS Office applications (Word, Excel, PowerPoint, Outlook, Internet Explorer, etc.)

Ability to prioritize and complete multiple and diverse work assignments with minimal supervision and direction.

Team player and builds/maintains strong working relationships with National EHS team and other key stakeholders.

Ability to work in a fast paced, ever changing environment.