Safety Evaluation and Risk Management Scientific Director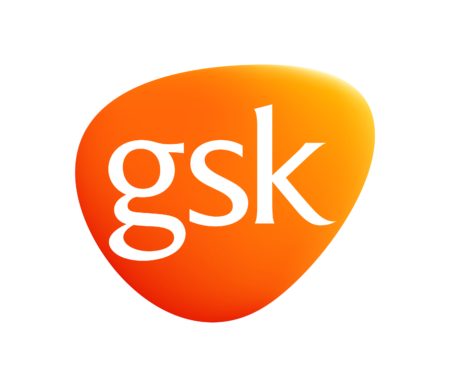 City : 7333 Mississauga Road North
Category : Other
Industry : Healthcare
Employer : GSK
Site Name:
USA - Pennsylvania - Philadelphia, Canada - Ontario - Mississauga, GSK House, Warsaw
Posted Date:
Jan 11 2023
As a member of the SERM (Safety Evaluation and Risk Management) group at GSK, you will provide key safety leadership and expertise to the Oncology portfolio. This will span from clinical development right through to marketed products, offering a true breadth of experience in safety. Through signal detection, signal evaluation, data review and other pharmacovigilance tasks, you will ensure all safety information is efficiently evaluated in keeping with global compliance end regulatory requirements. You will identify need for updates in labelling and drive other proactive changes to enhance risk management.
The SERM team is a highly collaborative and matrixed organization, which works in partnership with the wider business. As such, the successful candidate will need excellent communication and team working skills and must be comfortable with influencing and negotiate at all levels. This will also require flexibility and adaptability, adjusting behaviors to meet the current need. You must be able to make quality decisions and resolve problems while dealing with complex information, absorbing and evaluating considerable data to do so. It's also important that you are comfortable with multi-tasking and prioritizing, as well as dropping in and out of projects at short notice in order to best support the safety needs of the wider team. This is a group that works best as a whole, so sharing and helping one another is crucial to this success.
                As a leader in safety, you'll also need to be comfortable with training, coaching and mentoring. You'll set a positive example, whilst also helping to delegate and coordinate tasks, projects etc. Within these projects you'll need to be credible and effective, contributing impactful and innovative ideas which support tactical and strategic improvements with both a safety and a commercial business perspective.
                We need someone who can be a real safety leader in this role. You won't just be gathering data, but will need to interpret and understand key safety information, translating this into positive or remedial actions which drive safety objectives and risk mitigation, as well as promoting a positive and progressive safety culture – including influencing and engaging with partners in a range of functions within the business.
                Due to the size of our oncology portfolio, this position will offer considerable exposure to the drug product lifecycle and a real variety of product, including immuno-oncology drugs. You will be part of a complex, matrixed organisation full of passionate, motivated and committed safety experts – individuals you can learn from, share with and support in your own right. This is a team that works in an extremely collaborative way, guaranteeing variety, flexibility and opportunity for the successful candidate.
This role will provide YOU the opportunity to lead key activities to progress YOUR career, these responsibilities include some of the following…
Key Responsibilities include, but are not limited to:
Significant contribution to safety, pharmacovigilance and risk management activities for the Oncology portfolio.
Participation in cross functional, matrixed teams, in which you play a safety leadership role.
Providing technical input, review and approval to a range of key documents and processes, including presenting safety information during clinical and commercial meetings.
Drives and conducts signal detection within Oncology, subsequently leading assessment of safety data, results and potential recommendations.
Producing accurate and appropriate documentation to support regulatory filings and other investigations.
Playing a positive role in the production and submission of high-quality regulatory documents, including supporting LOC's with license renewal documentation and more.
Contributing expert safety knowledge to a range of due diligence activities, internal assessments and audits etc.
Leading process improvement initiatives within SERM which contribute to advancements in methodology and process through new ideas, new implementations, continuous improvements and more.
As a leader, contribution to the training, coaching and mentoring of others in signal evaluation, risk management and safety, acting as an exemplar of safety and risk management practices.
Why you?
Basic Qualifications:
We are looking for professionals with these required skills to achieve our goals:
P

harmD, Pharmacist, Nurse, Nurse Practitioner or other formal education in Biomedical or Health Care specialism.

5 years' experience in a Safety / Pharmacovigilance position.

10 years' experience in Pharma industry.

Experience in Medical writing.

Experience analyzing safety data to drive solutions.

Experience of pharmacology.

Experience of the clinical development and approval process.
Preferred Qualifications:
If you have the following characteristics, it would be a plus:
Oncology Drug Development experience.

Experience of marketed/commercial products in Oncology or Immunology.

Experience in statistics and epidemiology.
Why GSK?
We're uniting science, technology and talent to make a difference in more people's lives, and revolutionizing the way we do R&D.
We're combining the power of genetic and genomic insights into what causes disease, with the speed and scale of artificial intelligence and machine learning (AI/ML) to make better predictions about who a treatment might work for, and why. We believe this powerful combination of data and technology holds the key to fundamentally transforming medical discovery for the better, improving R&D success rates and shaping how even the most challenging diseases, like neurological conditions and cancer, can be both prevented and treated. No single scientist, nor any one technology can keep us all ahead of disease. That's why we build important collaborations with commercial and academic partners to advance our understanding of disease and what it takes to get ahead. In the past three years, we've doubled the number of partnerships we've signed, because of our belief in their significant impact on our process. Our pipeline currently comprises of more than 60 vaccines and medicines across four core therapeutic areas including infectious diseases, HIV, oncology and immunology as well at pursuing other science-led opportunities outside our core areas. Many have the potential to be first or best-inclass opportunities for patients and since 2017, we've delivered 13 major approvals and more than doubled the number of potential new vaccines and medicines in Phase 3 and registration to 23. In 2021 we delivered four major product approvals: Cabenuva for HIV, Jemperli for endometrial cancer, Xevudy for COVID-19 and Apretude, our new long-acting medicine for HIV prevention. We give our scientists the freedom to own the process. Our scientists often use genetic data to help us understand the root cause of disease. We steer the research where the data shows we can do the most good. If a project doesn't pan out, we take what we've learned and apply it elsewhere. Find out more:
#LI-GSK
GSK is a global biopharma company with a special purpose – to unite science, technology and talent to get ahead of disease together – so we can positively impact the health of billions of people and deliver stronger, more sustainable shareholder returns – as an organisation where people can thrive. Getting ahead means preventing disease as well as treating it, and we aim to impact the health of 2.5 billion people around the world in the next 10 years.
Our success absolutely depends on our people. While getting ahead of disease together is about our ambition for patients and shareholders, it's also about making GSK a place where people can thrive. We want GSK to be a workplace where everyone can feel a sense of belonging and thrive as set out in our Equal and Inclusive Treatment of Employees policy. We're committed to being more proactive at all levels so that our workforce reflects the communities we work and hire in, and our GSK leadership reflects our GSK workforce.
If you require an accommodation or other assistance to apply for a job at GSK, please contact the GSK Service Centre at 1-877-694-7547 (US Toll Free) or +1 801 567 5155 (outside US).
GSK is an Equal Opportunity Employer and, in the US, we adhere to Affirmative Action principles. This ensures that all qualified applicants will receive equal consideration for employment without regard to race, color, national origin, religion, sex, pregnancy, marital status, sexual orientation, gender identity/expression, age, disability, genetic information, military service, covered/protected veteran status or any other federal, state or local protected class.
At GSK, the health and safety of our employees are of paramount importance. As a science-led healthcare company on a mission to get ahead of disease together, we believe that supporting vaccination against COVID-19 is the single best thing we can do in the US to ensure the health and safety of our employees, complementary workers, workplaces, customers, consumers, communities, and the patients we serve. 
GSK has made the decision to require all US employees to be fully vaccinated against COVID-19, where allowed by state or local law and where vaccine supply is readily available. The only exceptions to this requirement are employees who are approved for an accommodation for religious, medical or disability-related reasons.
Important notice to Employment businesses/ Agencies
GSK does not accept referrals from employment businesses and/or employment agencies in respect of the vacancies posted on this site. All employment businesses/agencies are required to contact GSK's commercial and general procurement/human resources department to obtain prior written authorization before referring any candidates to GSK. The obtaining of prior written authorization is a condition precedent to any agreement (verbal or written) between the employment business/ agency and GSK. In the absence of such written authorization being obtained any actions undertaken by the employment business/agency shall be deemed to have been performed without the consent or contractual agreement of GSK. GSK shall therefore not be liable for any fees arising from such actions or any fees arising from any referrals by employment businesses/agencies in respect of the vacancies posted on this site.
Please note that if you are a US Licensed Healthcare Professional or Healthcare Professional as defined by the laws of the state issuing your license, GSK may be required to capture and report expenses GSK incurs, on your behalf, in the event you are afforded an interview for employment. This capture of applicable transfers of value is necessary to ensure GSK's compliance to all federal and state US Transparency requirements. For more information, please visit GSK's Transparency Reporting For the Record site.