Retail Execution Coordinator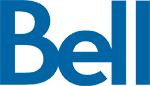 City : Quebec City, Quebec
Category : Retail
Industry : Telecommunications
Employer : Bell
At The Source, we believe that the right tech makes all the difference and exist to help Canadians discover the endless possibilities of tech. We carry the latest tech, offer advice across all categories and networks, and put our customers first to ensure they find the right tech for them.
Every day our Associates across the country help Canadians find the tech they want and need. The Source is a great place to work and we are committed to your development through best in class training programs that help you do your best. Behind our in-store Associates is a supporting team of professionals who curate our product assortment, ensure on-time deliveries, create engaging marketing campaigns and help keep our systems running at peak capacity.
We are passionate about what we do and look for individuals with their own passion, curiosity and genuine helpfulness to join us!
Events & Sales Support
Accelerate your professional growth and development through career mobility. Our philosophy is to fill vacancies with qualified internal candidates before hiring externally, offering you countless ways to shape your future.
The Bell Mobility team offers a full range of wireless products and services for residential and business customers, including the largest selection of superphones on the fastest and most advanced network technology, under the Bell Mobility, Virgin Plus, Lucky Mobile, and The Source brands.
The Retail Events & Sales team supports retail leaders with leadership events, execute sales support to drive consumer electronic (CE) performance, and develop event programs that:
• Drive focus and cohesiveness with sales priorities
• Provide consistent leadership connections
• Create synergies to standards, goals, and overall support
The Role
The Events & Sales Role reports to a Senior Manager. They will play a key role in developing event programs and CE sales strategies to ensure retail teams are well supported to achieve sales performance targets and goals, while enhancing retail team connections. Must be a highly organized and motivated individual with a passion for delivering initiatives to drive specific results.
Key Responsibilities:
• Develop, distribute and streamline communications
• Support tactics for virtual, hybrid and in-person events from concept to execution
• Monitor and analyze sales data to identify gaps and opportunities to drive performance
• Create and enhance documents and tools to demonstrate best sales practices
• Build cross channel partnerships to drive sales performance
Competencies:
• Excellent written and oral communication skills with an attention to detail
• Ability to communicate effectively with store staff and cross functional partners
• Accountable for delivering tasks on time with accuracy
• Execute support flawlessly in a fast-paced environment
• Be open to learn, adapt and re-prioritize tasks when required
• Ability to analyze data and present results
• Ability to manage multiple tasks and concurrent initiatives
• Expect and embrace change
• Excellent skills in Microsoft tools (Excel, PowerPoint, Word, Outlook)
• French verbal and written fluency is an asset
Education and Experience:
• 2 – 3 years of experience in sales or equivalent
• Experience working in retail is a benefit
• Experience with events (virtual and in-person) is an asset
Working Conditions:
• Candidate must work 37.5 hours weekly, Monday – Friday,
• Overtime may be required for key drive and event periods to ensure deliverables are on time
• Can travel to support the same day execution of events when required
#corp
Position Type: Retail Head Office
Position: [[title]]
Job Location: Canada : Ontario : Mississauga || Canada : Alberta : Calgary || Canada : Alberta : Edmonton || Canada : British Columbia : Vancouver || Canada : British Columbia : Victoria || Canada : Manitoba : Winnipeg || Canada : Nova Scotia : Halifax || Canada : Ontario : Barrie || Canada : Ontario : Toronto || Canada : Quebec : Montreal || Canada : Quebec : Quebec City || Canada : Saskatchewan : Regina
Flexible work profile: Mobile
Application Deadline: 08/19/2022
Adequate knowledge of French is required for positions in Quebec.
As Canada's favourite tech retailer you have the opportunity to work close to home - and we're also proud to offer a competitive compensation package that includes an extensive recognition and rewards program, career development opportunities, multi-faceted training programs, competitive medical and dental benefits, charity and volunteer opportunities and of course, associate discounts!
The Source celebrates and embraces diversity as part of our culture. We strive to be an inclusive, equitable and accessible environment that supports both our internal and external customers, ensuring everyone feels valued and respected. Accommodations are available on request for all candidates taking part in any aspects of the selection process. For a confidential inquiry, simply email your recruiter directly or inclusion@thesource.ca to make arrangements.