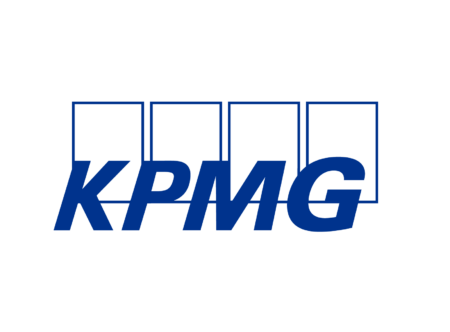 City : Winnipeg
Category : Administrative/Clerical
Industry : Finance
Employer : KPMG
Overview
At KPMG, you'll join a team of diverse and dedicated problem solvers, connected by a common cause: turning insight into opportunity for clients and communities around the world.
The Opportunity:
KPMG in Winnipeg is currently looking for a Resource Planner who will provide a high level of proactive support to the Audit and Assurance Practice Leaders and assist them in managing the business. The successful candidate will be able to support Audit and Assurance leadership with organizational responsibilities and effectively handle direct communication on behalf of the Practice Leader.
What you will do
Understand business needs, mitigate issues, and identify solutions

Operate with a large degree of autonomy and independently complete high quality work to meet established goals

Handle highly sensitive and confidential information requiring a high level of discretion

Coordinate all scheduling activities for the audit and assurance functions, including maintenance of scheduling software and staff allocations

Manage reporting requirements, tracking utilization, work scheduling, time submission, time off schedule and feedback for the management team

Maintain an up-to-date assignment of performance managers

Coordinate training arrangements and monitor compliance

Assist in onboarding new Audit staff and summer/co-op interns

Assist in implementing our national quality controls around resource management, including working with firm and local office leadership to ensure that all engagements are appropriately staffed with the right resources and skills sets
What you bring to the role
College diploma or an equivalent combination of education/experience in administrative assistant skill set

A minimum of 5 years' experience in a senior administrative role

Excellent written and oral communication skills

Ability to take initiative and solve problems ahead of time

Excellent project management skills

Proficiency with MS Word, Excel, PowerPoint and Outlook
Keys to your success
KPMG individuals Deliver Impact | Seek Growth | Inspire Trust and understand that a diverse workforce enables us to deepen relationships and strengthen our business.
Providing you with the support you need to be at your best
For more information about KPMG in Canada's Benefits and well-being, click here.
Our Values, The KPMG Way
Integrity, we do what is right | Excellence, we never stop learning and improving | Courage, we think and act boldly | Together, we respect each other and draw strength from our differences | For Better, we do what matters
KPMG in Canada is a proud equal opportunities employer and we are committed to creating a respectful, inclusive and barrier-free workplace that allows all of our people to reach their full potential. A diverse workforce is key to our success and we believe in bringing your whole self to work. We welcome all qualified candidates to apply and hope you will choose KPMG in Canada as your employer of choice. For more information about Inclusion, Diversity & Equity in Recruitment, please click here.
For general recruitment-related inquiries, please contact the HR Delivery Centre at cafmcdnhrsthotline@kpmg.ca.
If you have a question about accessible employment at KPMG, or to begin a confidential conversation about your individual accessibility or accommodation needs through the recruitment process, we encourage you to contact us at cafmcdnhrsthotline@kpmg.ca or phone: 416-777-8002 or toll free 1-888-466-4778.