Residence Life Co-ordinator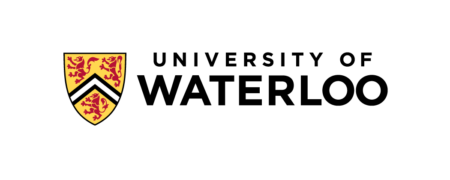 City : Waterloo, ON
Category : Temporary
Industry : Education
Employer : University of Waterloo
Overview:
The Residence Life Co-ordinator (RLC) is responsible for ensuring the effective delivery of the student experience within an assigned student residence(s). This position acts as an advisor and support to students living in residence with emphasis placed on a student's holistic development. The RLC provides leadership to Residence Life Staff (e.g. Dons) in the development of a diverse community based on individual rights, freedoms and responsibilities.
The RLC is part of an interdependent and collaborative team committed to integrating the student voice and connecting research and evaluation to our practice in order to continuously build on our understanding of our students' wants and needs and on our knowledge of how living environments contribute to student success. Our curricular approach facilitates the design and delivery of experiences and services so that students achieve priority developmental and educational outcomes.
Term: 16 months 
Responsibilities:
Student Support and Case Management
Engages with students who present with a variety of personal and/or transitional challenges related to their integration into the residence community and University setting.
Builds rapport with students within case management portfolio and supports students in connecting to on-campus and/or off-campus resources.
Executes the administration of the conduct process across residences through appropriate application of residence policy and procedures.
Facilitates student conduct processes and management of student issues (example: drug and alcohol infractions, roommate challenges, behavioural issues, etc).
Facilitates educational conversations, and issues appropriate restorative or educational sanctions, in accordance with the Case Management Strategy.
Leads difficult conversations with students who experience challenges related to mental health, substance use, sexual violence, homesickness, isolation, academic stress, etc.
Responds to various levels of human crisis, such as self-harm, thoughts of suicide, disclosure of sexual violence, anxiety attacks, etc.
Demonstrates knowledge of emergency response procedures; problem solves, uses resources, and acts quickly in difficult situations.
Maintains confidential records of students within case management portfolio using internal database.
Collaborates with Case Support Co-ordinators to manage complex and critical student cases.
Ensures the rights of individuals as well of the community are upheld through appropriate use of policy and regulation.
Residence Life Co-ordinator's supporting the Undergraduate portfolio will assume regular, rotating on call shift with peers and respond to urgent matters accordingly.
Supervision and Human Development
Provides day-to-day guidance, direction, and oversight to 10-18 Residence Life Dons in the development of a positive residence community.
Effectively supervises and supports Residence Life Don Team Leaders by providing day-to-day guidance, direction, and oversight.
Participates in and make decisions regarding the recruitment and training of student-staff positions.
Provides leadership in student-staff meetings and communicates regularly with the Manager,
Residence Life with regard to student-staff and student concerns while upholding the confidentiality of the Department, staff and students.
Completes performance evaluations for direct reports and provides ongoing developmental feedback and coaching between evaluations.
Supports student-staff by redirecting individual and community actions or concerns towards restorative and educational initiatives that contribute to an atmosphere of accountability and responsibility.
Role models visibility, availability, and approachability with all staff, student-staff, and students, which includes engaging in evening and weekend responsibilities with the community.
Meets on a biweekly basis with student-staff and supports the execution of weekly team meetings.
Community Development & Program Administration
Contributes to the delivery of Student Development and Residence Experience's (SDRX) programs and services so that students achieve priority developmental and educational outcomes.
Establishes and promotes a safe and healthy community within their assigned residence area. This includes organizing and prioritizing effective management of student experience operations.
Understands the needs of students in residence and ensures that programming facilitates community engagement across residence.
Provides leadership to all student-staff as they create, execute, and evaluate intentional programs.
Ensures Don programs support student needs and student diversity.
Administers a community fund budget for the use of facilitating community building efforts for students and Dons. Submits expense reports for reconciliation purposes.
Oversees the spending of Don community funds and ensures accuracy of their budget reconciliation as required (e.g. twice per term).
Responds to and/or directs student inquiries in a timely manner. This includes forwarding maintenance concerns, facilitating room change requests, and providing referrals to additional campus resources.
Participates in and contributes to an assigned portfolio, which involves planning, executing, and assessing its effectiveness in residence. Assumes responsibility of additional portfolios as assigned by
Manager, Residence Life.
Prioritizes consistency of program administration across all residence areas by collaborating and communicating with peers, direct reports, and Manager, Residence Life.
Training and Development
Coordinates the development and delivery of bi-annual student-staff training.
Remains knowledgeable and committed to student development theory and guiding principles within student affairs. Draws on these bodies of knowledge when coaching student-staff and students.
Encourages, organizes, and executes educational and developmental programs within residence to foster an atmosphere of personal development, academic enrichment, and community engagement.
Supports students and student-staff through their transition into the residence community and provides guidance and advisement to individuals for their own enrichment.
Contributes to an atmosphere of team and personal development by leading and supporting teambased initiatives, engaging in team projects, and supporting peers' projects.
Interdepartmental Collaboration
Liaises with members of the department (e.g. Residence Services, Residence Learning, Residence Hospitality Experience, Maintenance & Security Services, Housing Occupancy & Marketing Services, etc.) and campus (e.g. Special Constable Services, Campus Wellness, Student Success Office, Office of Equity, Diversity, Inclusion & Anti-racism, Athletics, etc.) to facilitate the seamless execution of the student experience within residence.
Provides support to Housing department during regular end of term and start of term operations, including end of term room checks, managing move-in or move-out student issues, and supporting with building lock down processes between terms.
Qualifications:
Bachelor's degree or equivalent education and experience
1-3 years' experience in a full-time Student Affairs position, or equivalent
Experience supervising direct reports and managing difficult conversations
Experience training/mentoring student staff is required
Experience providing support to persons on matters related to mental health
Proven ability to work autonomously with limited supervision
Demonstrated ability to work in a team-based environment and prioritize consistency
Strong oral and written communication skills
Effective presentation and meeting facilitation skills
Excellent coaching and conflict management skills
Demonstrated ability to remain calm in crisis response and exercise sound judgement
Vulnerable Sector Check required
Emergency First Aid & CPR A required
Equity Statement:
The University of Waterloo acknowledges that much of our work takes place on the traditional territory of the Neutral, Anishinaabeg and Haudenosaunee peoples. Our main campus is situated on the Haldimand Tract, the land granted to the Six Nations that includes six miles on each side of the Grand River. Our active work toward reconciliation takes place across our campuses through research, learning, teaching, and community building, and is co-ordinated within our Office of Indigenous Relations.
The University values the diverse and intersectional identities of its students, faculty, and staff. The University regards equity and diversity as an integral part of academic excellence and is committed to accessibility for all employees. The University of Waterloo seeks applicants who embrace our values of equity, anti-racism and inclusion.  As such, we encourage applications from candidates who have been historically disadvantaged and marginalized, including applicants who identify as First Nations, Métis and/or Inuk (Inuit), Black, racialized, a person with a disability, women and/or 2SLGBTQ+.
All qualified candidates are encouraged to apply; however, Canadians and permanent residents will be given priority.
The University of Waterloo is committed to accessibility for persons with disabilities. If you have any application, interview, or workplace accommodation requests, please contact Human Resources at hrhelp@uwaterloo.ca  or 519-888-4567, ext. 45935.