Residence Facility Coordinator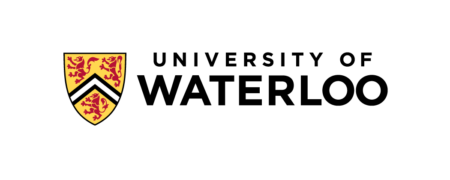 City : Waterloo, ON
Category : Temporary
Industry : Education
Employer : University of Waterloo
Overview:
Term: 2 Years
The Residence Facility Coordinator is the key contact for all facility and security related issues within UW Residences. This role provides initial assessment for all issues arising within the UW Residences, and is responsible for coordinating and prioritizing the many details that go along with the daily operation of a residence facility. This position ensures that work orders are responded to in a timely and efficient manner and coordinates with all other appropriate stakeholders to ensure that the immediate and long term solutions are identified and resolved.
Responsibilities:
Evaluation and Assessment
First point of contact when issues/concerns arise relating to UW Residence facilities, including safety/security issues
Responsible for addressing and triaging  all reported facility issues; which includes investigating and assessing risk as necessary, occurrence documentation and communicating  suggested courses of action based on  proficiency and historical/community knowledge
Collaborate with appropriate service from other departments on campus/contract companies to coordinate short term and long term solutions to reported issues
Operations Management: Maintenance
Responsible for administration of the department's work order system, HoME (Housing Management Enterprise) including data accuracy and integrity, coordination of program updates, database management, and working toward continuous improvement
Track workflow of work orders and requests, utilizing data to ensure services are completed in a timely manner; reviewing data for pattern and trend analysis, and other metrics as appropriate
Understand the key systems and manage access control (hard key and electronic access) at ground level
Analysis and planning
Responsible for planning out the cyclical tasks associated with maintenance processes such as EOT/SOT, December lockdown, Move In, and regular maintenance projects
Assist with the unit's spring term plan to accommodate preventative maintenance needs in conjunction with other unit initiatives (spring term cleaning, capital plans, move outs, allocations, etc)
Analyze trends from breakdowns, room condition cards and make recommendations for preventative measures for known and anticipated issues to the manager/RFMT
Customer Service
Provide excellent customer service to all stakeholders (including students and staff), often during more urgent facility issues matters that require quick/concise communication as new information promptly develops 
Ensure timely response and follow through to make sure issues are resolved to client satisfaction
Work closely with other Housing and Operations teams to ensure collaboration, sharing of best practices, and identification of new improvements and efficiencies while minimizing the impact on students
Initiates and manages all incoming and outgoing communication related to facility updates/repairs, including follow up on work orders, occurrence report/inspection documentation, collaboration of services,  with all stakeholders impacted
Elevate customer service by creating and maintaining service memos, providing communication of immediate shutdowns and changes in services, email responses, qualifying issues etc.
Fiscal Management
Ensuring the residence facilities and the services within are well preserved and replacements/repairs are planned and coordinated with those impacted
Provides input to the budget for future considerations from relevant data resources
Responsible for all fiscal transactions and decisions with work/repairs/replacements up to 300K per community
Works with Purchasing Department to order replacement appliances and to work through new service agreements or requests for new quotes/purchase when required
Operations Management: Safety and Security
Responsible for management of all key related functions, including audits, permit and lockbox administration
Attends scheduled safety walks (two per year). Responsible to satisfy all required departmental safety initiatives including administering inspections, hazard reports or implementing work orders/reviews as a direct result of the safety walks/audits
Responsible for assisting with planning, developing and implementing new safety/security processes as they become relevant to facility needs
Participate in the creation of emergency/security plans in consultation with the Assistant Manager
Qualifications:
College Diploma in Office Administration, Business Administration or related discipline or equivalent combination of education and/or experience required
Valid class G driver's license with a good driving record; must be insurable
Minimum of 1 year experience performing duties related to the above mentioned key accountabilities in an office work environment
Demonstrated experience with customer relations, record keeping, facilities management, purchasing and/or scheduling work management 
Experience using HoME or other work order systems
Working knowledge of facilities maintenance and operations and/or Residence/Student life background and knowledge of the UW community and culture a definite asset
Demonstrated ability to work in a fast paced environment
Proficiency in Microsoft Office software to include Word, Excel, PowerPoint and the Internet
Equity Statement:
The University of Waterloo acknowledges that much of our work takes place on the traditional territory of the Neutral, Anishinaabeg and Haudenosaunee peoples. Our main campus is situated on the Haldimand Tract, the land granted to the Six Nations that includes six miles on each side of the Grand River. Our active work toward reconciliation takes place across our campuses through research, learning, teaching, and community building, and is co-ordinated within our Office of Indigenous Relations.
The University values the diverse and intersectional identities of its students, faculty, and staff. The University regards equity and diversity as an integral part of academic excellence and is committed to accessibility for all employees. The University of Waterloo seeks applicants who embrace our values of equity, anti-racism and inclusion.  As such, we encourage applications from candidates who have been historically disadvantaged and marginalized, including applicants who identify as First Nations, Métis and/or Inuk (Inuit), Black, racialized, a person with a disability, women and/or 2SLGBTQ+.
All qualified candidates are encouraged to apply; however, Canadians and permanent residents will be given priority.
The University of Waterloo is committed to accessibility for persons with disabilities. If you have any application, interview, or workplace accommodation requests, please contact Human Resources at hrhelp@uwaterloo.ca  or 519-888-4567, ext. 45935.