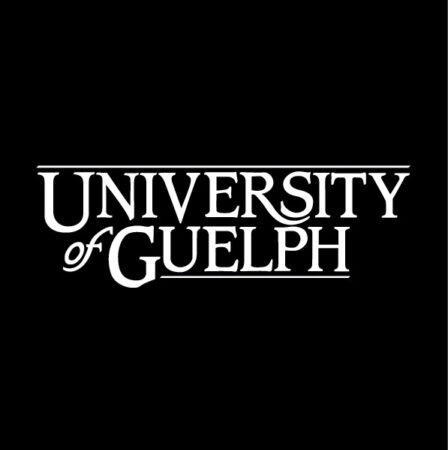 City : Guelph
Category : Other
Industry : Education and Research
Employer : University of Guelph
Printer-friendly version
PDF version
Forbes includes U of G Among Canada's Best Employers
Grant & Trust Administrative & Technical
Research Technician II
Morwick G360 Groundwater Research Institute
Temporary full-time from July 1, 2023 to June 30, 2025
Hiring #: 2023-0332
Please read the Application Instructions before applying
Established in 2008, the Morwick G360 Groundwater Research Institute (Morwick G360) (https://g360group.org/) represents the University of Guelph's response to global challenges relating to safe and sustainable water supplies that support human populations and ecosystems. Morwick G360 is a platform for transformational change in how we think about and engage with stakeholders from the community, government, municipalities, industry, agriculture, and engineering consulting firms, to advance research knowledge, expertise and technology relating to bedrock groundwater systems.
With an annual operating budget of ~$5M, Morwick G360 leads multi-institutional, multi-college (within the University of Guelph) and multi-disciplinary collaborative research projects and programs to better understand and manage groundwater flow and contaminant behaviour, and to communicate advances in tools, methods and technologies to the stakeholder community. The Institute hosts: (1) field-based sponsored research on privately owned industrial sites; (2) publicly funded programs and/or large multi-institution collaborations that may be provincial, national or international in scope; (3) a major external sponsors and partnership program, The University Consortium for Field-Focused Groundwater Research (https://g360group.org/home/highlights/consortium/) with numerous federal and provincial grants and (4) a globally unique Research Station called the Morwick Groundwater Discovery Centre, which is located at the University of Guelph.
We are looking for a dynamic and innovative person who enjoys working outdoors with their hands and using varied mechanical equipment, in an environment that focuses on innovation and creative problem solving, mentoring and training of students and junior staff. Reporting to the Director of the Morwick G360 Institute, the Chief Operating Officer, and the Senior Field Manager, the incumbent will play a key role in supporting our field-based data collection efforts, ensuring accurate and high-quality data for our research activities.
Main responsibilities of the role include: (i) under the supervision of Morwick G360 personnel, the incumbent will organize and successfully conduct field work, including but not limited to, multilevel system installations, geophysical logging, water level measurements, rock core sampling, groundwater and gas sampling; (ii) organize field data, document and input into electronic data systems, QA/QC data and prepare raw data outlines using figures and tables; (iii) communicate with project managers and team members regarding activities, data and results as required; (iv) perform maintenance, and work with other Morwick G360 personnel to develop design improvements, and determine how to implement new designs for hydrogeological and geophysical tools and methods.
Requirements of the position include:
A bachelor's degree in geology, hydrogeology, environmental science, or a related field is required.

Previous experience in hydrogeology or a related field through coursework, internships, or research projects is preferred. A combination of relevant education and experience may be considered.

Demonstrated interest in working outdoors in an environment that focuses on innovation and creative problem solving, mentoring and training students is required.

Familiarity with field techniques, such as groundwater sampling, well installation, and geophysical surveys, is desirable.

Basic knowledge of geophysical methods, data interpretation, and laboratory procedures is a plus.

Proficiency in using software tools for data analysis, such as Excel or GIS, is advantageous.

Strong organizational skills, attention to detail, and the ability to work effectively in a team are essential.

Excellent communication skills, both written and verbal, are necessary for reporting and collaborating with team members.

Mechanical aptitude and dexterity; experience working with your hands is required.

Experience working with varied mechanical equipment is required.
Classification                   Grant/ Trust fund position, Band B
GTAT (Grant & Trust Administrative and Technical) Salary Grid
At the University of Guelph, fostering a culture of inclusion is an institutional imperative. The University invites and encourages applications from all qualified individuals, including from groups that are traditionally underrepresented in employment, who may contribute to further diversification of our Institution.
Posting Date: 2023 05 24
Closing Date: 2023 06 07