Research Technician II, Canadian Centre for DNA Barcoding (CCDB)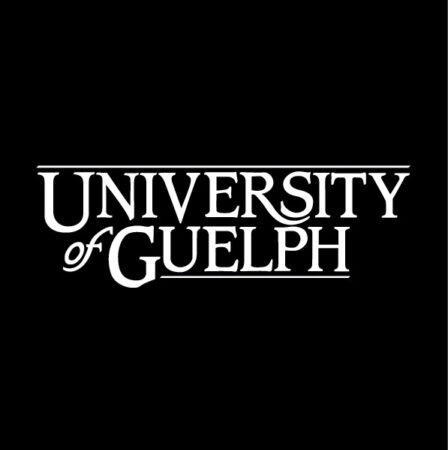 City : Guelph
Category : Other
Industry : Education and Research
Employer : University of Guelph
Printer-friendly version
PDF version
Forbes includes U of G Among Canada's Best Employers
Grant & Trust Administrative & Technical
Research Technician II, Canadian Centre for DNA Barcoding (CCDB)
Centre for Biodiversity Genomics, Biodiversity Institute of Ontario
Temporary full-time from October 2, 2023 to October 1, 2024
Hiring #: 2023-0491
Please read the Application Instructions before applying
The Canadian Centre for DNA Barcoding (CCDB, ccdb.ca) is the authoritative provider of DNA-based species identification services with research partners and clients in over 150 institutions across 50 countries. As the principal core facility for the International Barcode of Life multinational consortium (ibol.org), the CCDB is tasked with processing large numbers of specimens from a tissue sample to a DNA barcode using a wide range of DNA extraction methods and various sequencing technologies. To sustain its unrivalled analytical capacity, the CCDB has immediate, temporary (renewable) vacancy for a  laboratory technician.
The individuals will be responsible for the preparation of high-quality DNA extracts and related samples for genomic analysis including but not limited to PCR and DNA sequencing. The individuals will operate various laboratory instruments, including Biomek Liquid Handling robots, and will perform initial data capturing and reporting. The individuals will maintain accurate laboratory records, participate in sample audit and inventories, and comply with health & safety standards and requirements.
Specific responsibilities:
Prepare, validate, and dispense reagents for high-throughput workflows.

Execute extraction and purification of high quality DNA and related samples (vouchers) in accordance with laboratory protocols and standard operating procedures for various types of specimens and degrees of tissue preservation.

Perform established PCR protocols for high throughput amplification of DNA samples using pre-fabricated reagents.

Prepare customized PCR reagents and execute DNA amplification using modified protocols when required.

Perform QC protocols including but not limited to PCR check via agarose gels when required.

Record and transmit data to LIMS and MS SharePoint systems, and other electronic databases as required.

Coordinate with other laboratory members and senior staff in scheduling and performing laboratory preparations and tests.

Contribute to quality audits and general maintenance/upkeep of the utilized laboratory space.
Requirements of the position include:
2 to 3 years of post-secondary education, including at least one molecular biology lab course with some experience required.
Additional requirements: strong attention to detail; proven ability to work efficiently and effectively in high-paced environments; proficiency with standard computer software packages, ability to work under tight deadlines with minimal supervision; demonstrated organizational, interpersonal and oral/written communication skills; awareness of occupational health & safety and WHMIS in a laboratory environment; self-motivated and able to work collaboratively within a team environment.
Preferred experience: work experience in an accredited facility; experience with nucleic acid sample handling and preparation; experience in one or more molecular biology lab techniques, especially in PCR and DNA sequencing; experience in automated sample processing; experience with analysis and interpretation of DNA sequence information using one or more specialized software tools.
Classification                     Grant/ Trust fund position, Band B
GTAT (Grant & Trust Administrative and Technical) Salary Grid
At the University of Guelph, fostering a culture of inclusion is an institutional imperative. The University invites and encourages applications from all qualified individuals, including from groups that are traditionally underrepresented in employment, who may contribute to further diversification of our Institution.
Posting Date: 2023 09 05
Closing Date: 2023 09 20