Research Graduate Programs Assistant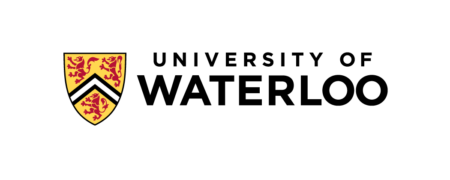 City : Waterloo, ON
Category : Temporary
Industry : Education
Employer : University of Waterloo
Overview:
Term: 1 Year
This position is responsible for assisting the Research Graduate Programs Coordinator Programs in the School of Public Health Sciences. As a member of the support staff in the MSc and PhD Graduate Programs office, the incumbent is expected to perform the duties of the position within established policies and procedures and according to an established calendar of events, under minimal supervision, but will receive instructions from the Research Graduate Coordinator, the Associate Director, Graduate Studies as well as the Administrative Officer. The incumbent assists with graduate applications and admissions for the School and replies to inquiries from prospective graduate students. The incumbent is expected to be part of an effective team concerned with all aspects of our graduate programs.
Responsibilities:
Administrative
Provide administrative support to the Research Graduate Programs Coordinator and the Associate Director, Graduate Studies for the MSc and PhD academic cycles, adhering to UW, Faculty of Health andSchool policies and procedures
Assist in maintaining and managing all graduate student records and progress reports to facilitate the generation of data required by the Associate Director, Graduate Studies and to monitor student progression and plan for advancement
Maintain student files adhering UW policies for proper storage and disposal
Create/run custom queries using Quest data extracts. Design new fillable forms and tables to expand scope of data collection
Assist in monitoring and reviewing all current and proposed new graduate courses, coordinating the required documentation for School, Faculty and Senate approvals
Assist the Research Graduate Programs Coordinator in course listings and scheduling, ensuring conflict-free timetables
Assist in monitoring and reviewing all reports generated by and for the GSPA for problems omissions, and accuracy. Report discrepancies for action
Participate in the Graduate Executive and AHWB meetings, establishing time, room booking, generating agenda, recording and transcribing minutes, monitoring implementation of decisions, maintaining records
Assist in the coordination of MSc thesis proposals and defenses and PhD comprehensive examinations and proposals, process paperwork, assist with bookings of room rooms and audio-visual equipment
Assist in the coordination of graduate student orientation and Teaching Assistant (TA) workshops. Coordinate key permits for the School, maintaining current records and receipt of keys returned. Manage fob activation and returns
Assisting in other duties as assigned by the Research Graduate Programs Coordinator, Associate Director, Graduate Studies, Administrative Officer and Director.
Student Advisement
Assist and advise students with guidelines, deadlines, changes, milestones, requirements, convocation, etc. as they progress through their individual programs, in accordance with University policies and procedures. Ensure requirements are met
Respond to inquiries from potential and existing graduate students of the School's MSc and PhD programs. This includes advising undergraduate students interested in graduate studies, and all domestic and international applicants. Special attention is required for International and Permanent Resident students who are new to Canada
Admissions
Respond to inquiries about the MSc and PhD programs, assist prospective students with the application process, verify international credentials to meet the Ontario admission standards.
Assist in the administration of application and admission procedures for each of the graduate programs using the OnBase system to ensure compliance to requirements, acceptance/rejection letters, the generation of conditions if necessary and details of admission
Download admission extracts and data for use in the committee review process
Assist with the averaging of transcripts to admit potential applicants to the program
Create scenarios of acceptance rates to assist the Associate Director to determine the number of applicants to admit into the research programs and develop admissions timelines to track the admission process. Project the number of students taking electives in a given term
Communication
Provide program and funding information to prospective and current students, in accordance with the University and SPHS policies and procedures, via email, telephone conversation or in person.
Assist in the maintenance of the research graduate section of the SPHS website, with direction from the Research Graduate Programs Coordinator, the Associate Director and the Faculty of Health Marketing and Recruitment Specialist, ensuring consistency with UW guidelines
Assist in the preparation of Program Handbooks, brochures, and other media for the research graduate programs
Attend graduate marketing opportunities. Assist in the organization and participate in School graduate orientation and information sessions, special event planning, preparing printed materials
Assist in arranging on-campus and off-campus recruitment events
Qualifications:
A minimum of an undergraduate degree is preferred
The incumbent must have experience in student academic advisement in a university or college setting
Extensive knowledge of MSc and PhD programs in the School of Public Health Sciences and all policies and procedures related to the graduate programs, especially as they relate to admissions
and academic matters, is required
Experience responding to student inquiries and escalating to the appropriate individual
Experience providing administrative support to students and acting as the first point of contact for inquiries
Relevant university admissions experience and knowledge of GSPA Records processes preferred
The incumbent must maintain a high level of professionalism and knowledge to handle the volume and complexities of inquiries, along with excellent organizational skills and the ability to prioritize, manage multiple assignments and deadlines
The individual assists in the smooth day-to-day, term-to-term, and year-to-year operation of the School research graduate degree programs within established policies and procedures and according to the established calendar of events
The incumbent must possess excellent computer skills including proficiency with the latest wordprocessing, spreadsheet and database software (in particular Word, Excel, Access, Adobe Acrobat
Pro, Adobe Connect, Microsoft forms, Teams, WebEx, Zoom)
Knowledge of UW specific software (OnBase, LEARN, Quest and Content Management System,
preferably Drupal based) is preferred
The candidate will possess excellent verbal and written communication skills, including the ability to produce reports, as well as organizational, interpersonal, analytical, and problem-solving skills
Attention to detail and accuracy and the ability to process and manage confidential information with discretion are required
Attendance at program committee and advising team meetings is a requirement
This position requires excellent in-person, telephone, written and e-mail communication
This position may require some travel along with evening and weekend hours on occasion
Equity Statement:
The University of Waterloo acknowledges that much of our work takes place on the traditional territory of the Neutral, Anishinaabeg and Haudenosaunee peoples. Our main campus is situated on the Haldimand Tract, the land granted to the Six Nations that includes six miles on each side of the Grand River. Our active work toward reconciliation takes place across our campuses through research, learning, teaching, and community building, and is co-ordinated within our Office of Indigenous Relations.
The University values the diverse and intersectional identities of its students, faculty, and staff. The University regards equity and diversity as an integral part of academic excellence and is committed to accessibility for all employees. The University of Waterloo seeks applicants who embrace our values of equity, anti-racism and inclusion.  As such, we encourage applications from candidates who have been historically disadvantaged and marginalized, including applicants who identify as First Nations, Métis and/or Inuk (Inuit), Black, racialized, a person with a disability, women and/or 2SLGBTQ+.
All qualified candidates are encouraged to apply; however, Canadians and permanent residents will be given priority.
The University of Waterloo is committed to accessibility for persons with disabilities. If you have any application, interview, or workplace accommodation requests, please contact Human Resources at hrhelp@uwaterloo.ca  or 519-888-4567, ext. 45935.