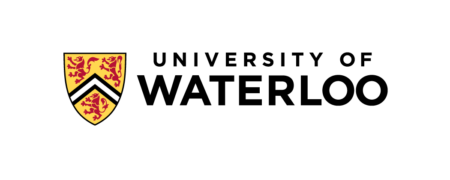 City : Waterloo, ON
Category : Temporary
Industry : Education
Employer : University of Waterloo
Overview:
Term: 2 Years 
The Research Assistant II will work in a supported learning environment to assist the Principal Investigator and other research staff, as applicable, with various research activities. This position will work in one of the academic departments at the University and perform various research support duties related to relevant research projects and activities. 
The Research Assistant II will work in the Nutrition & Aging Lab at the University of Waterloo. The research focus of this SCREEN study is to conduct nutrition research in persons with dementia and frail older adults living in the community and in retirement homes. The Research Assistant II will provide support to Principal Investigator, contract dietician and Research Assistants Level I.  Duties will also include supervision of undergraduate trainees.
This position is contingent on funding.
Responsibilities:
Research Support:
Duties may include but are not limited to the following:


Operates, maintains and troubleshoots problems with standard research equipment
Responsible for maintaining inventory of general research materials and supplies
Participate in conducting experiments or research work by performing specific assigned tasks, such as data/specimen/sample collection, identification and fieldwork
Organize and maintain documentation, experimental records and data; including electronic files and backups
Assists in analyzing and interpreting experiment results or research data by performing tasks such as assembly, compilation and summary of statistical and other data
Participate in the organization and recruitment of research participants
Participates in the development of research related documents, including ethics applications, journal publications and dissemination of research findings
May distribute work assignments to employees or students, and provide general onboarding for policies and procedures, and operation of equipment
Assists with special projects and other duties related to the research
Qualifications:
Post-secondary degree or certificate in Kinesiology, Health Studies, or related field or equivalent education and research expertise
MA/MSc preferred
Up to date TCPS2
Minimum one year demonstrated experience in a research academic environment is preferred.
Experience in the conduct of nutrition research in older adults, interacting with people with dementia or mild cognitive impairment an asset.
Experience with conducting research with multiple sites or stakeholders.
Experience with assessment of cognitive and physical function preferred.
Experience supervising volunteers or students preferred.
Demonstrated ability to maintain strict confidentiality.
Knowledge of University of Waterloo policies and procedures is an asset.
Intermediate computer skills and knowledge of software applications used in an office/lab setting, including MS Office, Qualtrics and Excel.
Proven high-quality customer service interactions with faculty, staff and students.
Proven aptitude for attention to detail.
Demonstrated decision-making skills, including the ability to ask probing questions and anticipate customer needs.
Excellent interpersonal and communication skills, oral and written.
Valid driver's license and access to a car.
Successful criminal reference check for the vulnerable sector is required.
Equity Statement:
The University of Waterloo acknowledges that much of our work takes place on the traditional territory of the Neutral, Anishinaabeg and Haudenosaunee peoples. Our main campus is situated on the Haldimand Tract, the land granted to the Six Nations that includes six miles on each side of the Grand River. Our active work toward reconciliation takes place across our campuses through research, learning, teaching, and community building, and is co-ordinated within our Office of Indigenous Relations.
The University values the diverse and intersectional identities of its students, faculty, and staff. The University regards equity and diversity as an integral part of academic excellence and is committed to accessibility for all employees. The University of Waterloo seeks applicants who embrace our values of equity, anti-racism and inclusion.  As such, we encourage applications from candidates who have been historically disadvantaged and marginalized, including applicants who identify as First Nations, Métis and/or Inuk (Inuit), Black, racialized, a person with a disability, women and/or 2SLGBTQ+.
All qualified candidates are encouraged to apply; however, Canadians and permanent residents will be given priority.
The University of Waterloo is committed to accessibility for persons with disabilities. If you have any application, interview, or workplace accommodation requests, please contact Human Resources at hrhelp@uwaterloo.ca  or 519-888-4567, ext. 45935.