RESEARCH ANALYST 1 (Toronto, ON, CA, M)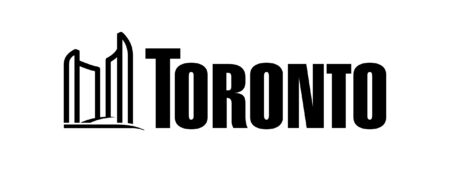 City : Toronto
Category : Project Management
Industry : Government
Employer : City of Toronto
Job ID: 36313
Job Category:

Policy, Planning & Research

Division & Section:

Transportation Services, Business Performance

Work Location:

North York Civic Centre, 5100 Yonge St., Toronto, M2N 5V7

Job Type & Duration:

Full-time, 1 Permanent and 1 Temporary (12 months) Vacancies

Hourly Rate and Wage Grade:

$42.72 - $46.81, TF0302, Wage Grade 13

Shift Information:  Monday - Friday, 35 hours per week
Affiliation: L7

9 Full-time

Number of Positions Open: 2
Posting Period: 9-MAR-2023 to 23-MAR-2023

Major Responsibilities
Provides research, analysis, guidance and training for Transportation Services staff related to purchasing practices.

Assists in the development and implementation of divisional procurement procedures and    practices and updates for changes to governing corporate by-laws, policies and procedures.

Prepares and delivers presentation material related to divisional procurement practices and procedures.

Assists the Manager, Program Manager of Business Support in the preparation and subsequent reporting of the division's annual Procurement Plan providing research, data collection and ad hoc report preparation.

Monitors divisional compliance with City and Provincial purchasing regulations and requirements, e.g. Construction Act, Adjudication, Health & Safety, Fair Wage, Municipal Codes 71 and 195, etc. and assists in interpreting related application(s).

Responsible for the oversight and maintenance of a procurement files/database used to log and track the status of completed, ongoing and upcoming procurement initiatives for the division.

Reviews the procurement files/database to ensure all information is regularly updated, accurate and complete. Follows up with team members as required to resolve any related issues. Provides related ad hoc reports as and when requested by the Manager or other division staff.

Liaises with divisional staff to address procurement needs, identify appropriate method(s) of procurement and facilitate the execution of the related procurement procedure(s).

Liaises with divisional staff, PMMD, and other corporate partners, as required in the preparation of competitive and non-competitive procurement documents for the purchase of goods and/or services such as: Requests for Quotation (RFQs), Requests for Proposal (RFPs), Requests for Tender, Requests for Expression of Interest (REOIs), Invitational Calls (ICDs), Low Value Quotations (LVQs), Roster Work Assignments, Offers to Purchase (OTPs), Sole Source Requests, etc.

Perform research and analyses on Blanket Contract usage and Divisional Purchase Order usage to prepare requirements and related volume estimates and trends.

Prepares Purchase Order Amendments (POAs) and related research and analysis for inflationary adjustments, Option Year renewals, term extensions, funding increases and over-expenditures.

Prepares documentation such as Briefing Notes, Recommendation Memos, Bid Award Panel reports, Staff Reports, Purchase Requisitions, etc.

Extracts information from the City's Financial Information System (SAP) to obtain information and performing various forms of analysis

Conducts research and analysis on various price indices and performs complex calculations to determine inflationary adjustments applicable to divisional contracts.

Prepares various forms of research, analysis, reports, summaries and recommendations.

Prepares abstracts and summaries using a range of analytical techniques

Attends meetings with divisional staff; networks with other Divisions, different levels of government, committees and community agencies as and when required
Key Qualifications:
Your application must describe your qualifications as they relate to: 
 
Postsecondary education in a related field and/or purchasing designation, Finance, Business Administration or an equivalent combination of education and experience.

Considerable purchasing experience in a municipal environment including the preparation of RFQs, RFPs, nRFP, Tenders, ICDs, LVQs, Sole Sources, etc.

Considerable experience with Microsoft Office (Word, Excel, Power Point, Access or Visio).

Experience with Financial Systems such as SAP, SAP-ARIBA Procurement and Work Management Systems (e.g. software relevant to supporting the Division such as PTP, TMMS, RACS and/or any other work management systems).
You must also have: 
 
Knowledge of the City's Purchasing and Financial Control Bylaws including all associated policies and procedures

Knowledge of the Construction Act, Provincial Legislation on Adjudication and Prompt Payment and Corporate Financial Policies and Procedures

Knowledge of Transportation Services Maintenance and Capital projects and services used by the Division

Excellent interpersonal skills, and the ability to work effectively as a member of a team Excellent problem solving and conflict resolution skills

Ability to research, analyze and summarize quantitative and qualitative information on Transportation Services and related topics from a variety of sources

Excellent organizational skills and the ability prioritize and execute multiple projects/assignments Ability to work independently with limited supervision

Ability to communicate effectively, both orally and in writing

Ability to represent the Division in a variety of situations

Ability to conduct research, analysis and the interpretation of data.

Ability to prepare clear and succinct summaries, recommendations and reports (i.e. Senior Management, Committees and Council).
NOTE TO INTERNAL FULL-TIME AND PART-TIME CITY OF TORONTO EMPLOYEES:
City of Toronto employees must apply to full-time or part-time employment opportunities posted on the City's Internal Job Posting Portal.

Equity, Diversity and Inclusion
The City is an equal opportunity employer, dedicated to creating a workplace culture of inclusiveness that reflects the diverse residents that we serve. Learn more about the City's commitment to employment equity.

Accommodation
The City of Toronto is committed to creating an accessible and inclusive organization. We are committed to providing barrier-free and accessible employment practices in compliance with the Accessibility for Ontarians with Disabilities Act (AODA). Should you require Code-protected accommodation through any stage of the recruitment process, please make them known when contacted and we will work with you to meet your needs. Disability-related accommodation during the application process is available upon request. Learn more about the City's Hiring Policies and Accommodation Process.