REQ-964 Senior Privacy Management Program Manager (Open)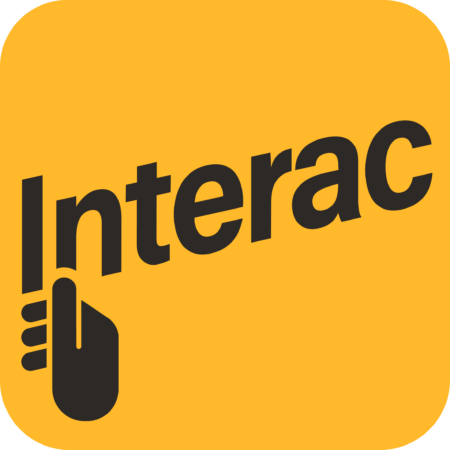 City : Toronto
Category : Full time
Industry : Financial Services
Employer : Interac
Senior Privacy Management Program Manager
At Interac, we design and deliver products and solutions that give Canadians control over their money so they can get more out of life. But that's not all. Whether we're leading real-time money movement, driving innovative commerce solutions like open payments for transit systems, or making advancements in new areas like verification and open banking, we are playing a key role in shaping the future of the digital economy in Canada.

Want to make a lasting impact amongst a community of creative thinkers, problem solvers, technical gurus and high-performance application developers? We want to hear from you.

The Senior Privacy Management Program Manager is responsible for assisting the Privacy Office in maturing privacy across the organization and providing BAU support to the business. In your role you will implement privacy and/or data protection related programs and controls (e.g. privacy strategies, governance, policies, procedures, processes, training, metrics, and reporting), proactively identify and work with key Interac stakeholders across the organization to bolster privacy compliance, and monitor and report on regulatory and internal business developments that may impact the Privacy Management Program and/or the strategic direction and goals of the business.
You're a valued member of the organization…
The ideal candidate is a seasoned, critical thinking, execution minded, senior privacy professional, a key addition to the Privacy Office and will be a valued strategic business partner for the business. Having experience in delivering programs in a fast-paced and complex environment, we are looking to you to support cutting edge products and services that shape the experience of Canadians. Recognized for your ability to enable the business – as a strategic partner, while ensuring compliance with applicable privacy laws, you enjoy being challenged and executing on complex tasks.  You are passionate about privacy, data ethics and the use of data to solve problems.  You are excited to join a collegial team and work together to drive remarkable outcomes for privacy, the business and the organization.
Your Impact:
Operationalize execution/implementation of the Interac Privacy Management Program

Assist in the development and design of documentation of processes that standardize best practices in privacy and support an agile development methodology

Identifying privacy gaps and assist in development of solutions including (i) program action items (ii) awareness and training for impacted business units (iii) priority roadmap (iv) timelines (v)reporting and (vi) privacy controls for audit.

Ongoing engagement with business units, key internal stakeholders, vendors, FI stakeholders and other members of Interac ecosystem (e.g., Interac Verified stakeholders).  

Engage with Vendor Management Office to operationalize vendor privacy impact assessment including continuous improvement of PIA process, response to BU questions/challenges, review of PIA, draft of PIA report and development of privacy remediation/response roadmap (including meeting with BU, Security, Legal and other stakeholders to ensure privacy controls are put in place prior to Vendor contractual engagement).

Engage with business units to operationalize privacy impact assessment of new/existing services/products to ensure privacy by design - including continuous improvement of PIA process.

Develop reports on privacy metrics, important topics and trends for senior leadership and as required for reporting.

Support regulator investigations and examinations including those performed by internal third line auditors, external auditors and Privacy Regulators.  Draft audit responses and discussions, and present arguments to influence findings to Enterprise Privacy Lead.

Remain current with regulatory changes and modernization to applicable privacy laws (e.g., the Privacy Act, PIPEDA, CASL, provincial legislation and guidance released by the OPC). Conduct ongoing research on regulator decisions, industry trends, and current events related to privacy compliance and best practices. Draft communications for enterprise articulating key updates on a quarterly basis.

Assist in the conduct of data privacy event investigations and ensure appropriate action as required by PIPEDA and provincial regulators.

Manage and respond to Data Subject complaints from individuals and employees, including updates to Data Subject Standard to align with applicable privacy law modernization and process efficiencies.

Support develop and implement mandatory specialized Canada privacy training and ongoing awareness.
What You Offer:
Eligibility to work for Interac Corp. in Canada in a Full Time Capacity

Technical designation in privacy, security and/or project management related technical designations are a plus, such as CIPP, CIPM, CISSP or PMP Senior Privacy Professional at complex organization (FI, payments company, technology, fintech)

Developed or assisted in the development of privacy roadmap to reach full compliance with all applicable data privacy laws and regulations

Implemented processes for maintaining compliance with continuous changes in the privacy regulatory landscape.

Worked directly with business units to provide practical advice and guidance to the organization to enable strategic goals

Regulatory experience – clear understanding of applicable laws and implementation of and ongoing maintenance of compliance program

Ability to understand application of applicable privacy laws to complex suite of products and services (recognizing when privacy law applies to a service/initiative/product)

High level of independence

High-level of problem solving – creative thinking and appropriate risk tolerance
Interac requires employees to complete a background check that is completed by one of our service providers. We use this service to complete the following checks:
5-year employment verification;
Canadian criminal record check;
Education verification;
Canadian ID cross-check;
Public safety verification; and
Credit inquiry
How we work
We know that exceptional people have great ideas and are passionate about their work.  Our culture encourages excellence and actively rewards contributions with:

Connection: You're surrounded by talented people every day who are driven by their passion of a common goal.

Core Values:  They define us. Living them helps us be the best at what we do.

Compensation & Benefits: Pay is driven by individual and corporate performance and we provide a multitude of benefits and perks.

Education: To ensure you are the best at what you do we invest in you