REQ-825 Systems Engineering Senior Specialist (Open)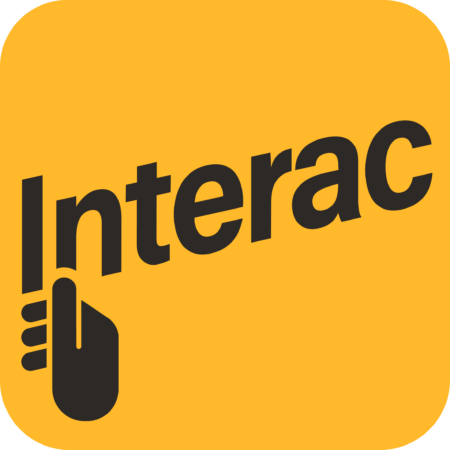 City : Ottawa
Category : Full time
Industry : Financial Services
Employer : Interac
2Keys Corporation is focused on designing, integrating, and operating security solutions for the Public Sector, Financial Institutions, and Commercial Enterprises. We offer high availability Identity and Access Management (IAM) services encompassing user authentication, credentials, and identity attributes.
Systems Engineering Senior Specialist

At Interac, we design products and solutions that give Canadians control over their money so they can get more out of life. But, that's not all. Whether we're leading real-time money movement, driving innovative commerce solutions like open payments for transit systems, or making advancements in new areas like digital identity and open banking, we are playing a key role in shaping the future of the digital economy in Canada. Want to make a lasting impact amongst a community of creative thinkers, problem solvers, technical gurus and innovators We want to hear from you.
The Infrastructure Operations team is behind some of Canada's most-used payments platforms, including Interac e-Transfer. We design for 99.999% availability, ensuring Canadians can rely on Interac solutions whenever and wherever they want. Using best of breed industry strategies and predictive systems management platforms, we effectively support and monitor active, high availability infrastructure across multi regions and datacenters. We also use AIOps, combining big data and machine learning to automate IT operations processes, including event correlation, anomaly detection and causality determination to make sure you always have control over your money. You're a passionate, hard-working individual with great attention to detail and a positive attitude….

You're great at…
Ensuring high availability in support of Service Level Agreements (SLA) and Service Level Objectives (SLO) of critical systems.
Managing Open Systems Interconnection (OSI) Layers 1-7, on prem and cloud, of critical systems.
Providing system administration services and support for cloud infrastructure (Azure and AWS)
Providing system administration services and support for virtualized on-prem environments (VMware, vxRail)
Installation, configuration, maintenance, and performance tuning of Windows & RHEL operating system components and system software packages
Monitoring system health, performance and capacity, including management of system alerts/notifications, creating dashboards, and system trending analysis and health reviews.
Developing and executing on software currency strategies in support of vulnerability and patch management policies.
Troubleshooting complex issues and outages, documenting Retrospectives and Root Cause Analysis.
Finding ways to automate process and procedures wherever feasible.
Building and maintaining technical documentation & operating manuals for physical and logical environments.
Ensuring the integrity of fundamental infrastructure operations (availability, monitoring, backup/recovery, capacity) in support of Disaster Recovery (DR) and Business Continuity Plans (BCP).
Coordinating with vendors for escalated support issues, while effectively communicating with internal and external business partners.
Learning technology quickly and leading and owning new challenges & responsibilities
Coordinating the information security function for Interac's Corporate Technology systems and is responsible for the development and delivery of a comprehensive departmental information security strategy to optimize the department's security posture.
Developing and maintaining the departmental ISO Program including policies, standards, and procedures.
Coordinating the department's information technology-related aspects of annual or biennial MSA and ISO audits, including evidence gathering and reporting.
Conducting regular reviews of vulnerability scans and risk assessments with Security to identify existing or potential weaknesses in systems and processes that could lead to compromises; facilitating remediation of identified vulnerabilities within processes, systems and applications.
Driving the team toward industry leading practices by implementing methodologies, philosophy, tools, processes, and principles of operational excellence. Participating in 24 x 7 x 365 on call rotation
Managing physical assets in a datacenter
You have…
A Bachelor's degree in Computer Science/IT and/or 10+ years of equivalent IT working experience.
Must be eligible to work for Interac Corp. in Canada in a Full Time Capacity.
Excellent analytical and problem-solving skills.
Excellent interpersonal, customer service, and technical support skills.
Ability to thrive in strict change-controlled and process-driven environments
5+ years professional experience managing VMware core components, including vCenter, ESX, and vSAN.
5+ years professional experience and working knowledge of Microsoft Windows Server.
5+ years professional experience and working knowledge of Linux distributions (RHEL, CentOS, Oracle)
5+ years professional experience and working knowledge of networking technologies (routing protocols, switching, firewalls, TCP/IP) Experience with hyperconverged systems such as Dell-EMC vxRail
Experience with Next Generation Firewalls such a Palo Alto Networks
Experience with Dell and Cisco switches and routers
Knowledge and experience supporting an ISO27001 governed ISMS practice.
Knowledge and experience in managing and troubleshooting infrastructure: Dell-EMC, HP, Pure Storage
Strong experience with Active Directory sites and services (including ADFS), Azure AD Connect, Azure AD, AD Certificate Services, Exchange Server, and MS SQL.
Knowledge of backup technologies such as Veeam, PPDM/Data Domain.
Strong experience with Azure cloud solutions (e.g. Office 365, Azure AD, Azure Virtual Desktop, Exchange Online, SharePoint Online, Conditional Access Policies, Rights Management, ExpressRoute).
Knowledge of Atlassian Tools (Jira, Confluence); user management, site creation, project creation, workflows.
Experience in scripting and automation using BASH, Perl, Python, PowerShell and Ansible.
Knowledge of Azure Monitor, Azure Automation Update Management and vRealize monitoring tools.
Curious and logical about solving technology, process or procedural challenges in a team environment.
Experience participating in a 24 x 7 x 365 on call rotation  Experience managing physical assets in a datacenter
Ability to participate in monthly patching and maintenance which may be late night / early morning
2Keys Recruitment Process and Accommodations
2Keys Corporation thanks all applicants; however, only those selected for an interview will be contacted.

2Keys is an inclusive workplace. We are committed to supporting accessibility, diversity and equal opportunity. Requests for accommodation can be made at any stage of the recruitment process providing the applicant has met the requirements for the position.  Applicants need to make their accommodation requirements known when contacted.