REQ-807 SOC Trainer (Open)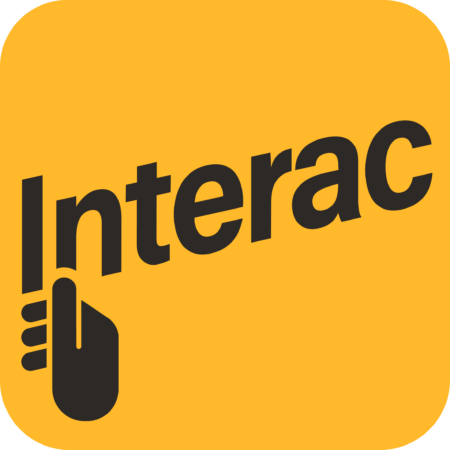 City : Ottawa
Category : Full time
Industry : Financial Services
Employer : Interac
2Keys Corporation is focused on designing, integrating, and operating security solutions for the Public Sector, Financial Institutions, and Commercial Enterprises. We offer high availability Identity and Access Management (IAM) services encompassing user authentication, credentials, and identity attributes.
SOC Trainer
 
This role will be 100% dedicated to learning and training in SOC for both new hires and existing members of the team for a fixed period of time (secondment). This role will be dedicated to building a training program, as well as facilitating training and onboarding according to the program.While training needs ebb and flow according to attrition and the number of new hires, this role will also operate in the capacity of a Tier 2 SOC Analyst, on an as needed, part time basis.
You're great at...
You will collaborate with learning experts to conduct a needs analysis to identify training gaps, and make recommendations for creating new and improving/revising existing training methods

Review and Improve the new hire training program, with the goal of optimizing self-directed learning, sustainability of training materials as well as scalability so that the program can be repurposed and leveraged year over year

Accountable for implementing learning solutions, and ensuring training effectiveness, accuracy, efficiency, and business impact

Create supporting training material (job aids, guides, videos) through a consistent Workday "one brand" vision

Facilitate new hire training sessions, assuming full responsibility for all SOC new hire job learning and training during onboarding

Act as a subject matter expert for colleagues with less experience, and provide learning support for all team members of the SOC

You will translate in-depth and complicated security concepts into an easy to understand, digestible format

The trainer will both design and improve on existing training methods, materials, and strategies, but also work as a member of the SOC Analysis team.

Include the following accountabilities:
- Investigating potential security incidents
- Coordinating escalations to appropriate support teams to ensure timely incident resolution
- Performing technical troubleshooting and security analysis of incidents
- Identifying and performing threat containment and eradication actions
- Maintaining intrusion detection system signatures
-Performing tuning of SIEM filters and event correlations to ensure continuous monitoring improvements
- Performing continuous vulnerability management scans (CVMS) of the infrastructure
- Analyzing and reporting on the findings of the CVMS, determining existing security vulnerabilities and identifying false positives
- Performing threat hunting activities
- Developing and maintaining effective and efficient SOC standard operating procedures
- Maintaining awareness of evolving threats, trends, and technologies and performing knowledge sharing with other members of the team
- Assisting in information security risk assessment activities
- Performing security investigations, training and awareness exercises
Who are you?
Organized with a natural inclination for planning strategy and tactics

Learned experience with video authoring software (e.g. Camtasia, Adobe Captivate, Articulate Storyline)

Proficiency with Microsoft Office

Strong Knowledge of ITIL is an asset

Demonstrated and strong knowledge in the following areas: security information and event management (SIEM) platforms, intrusion detection system technology, vulnerability assessments, penetration testing tools, exploits, and techniques

Demonstrated and strong knowledge of security and network devices, both physical and virtual technologies e.g. IDS, Firewalls, VPN, etc.

Excellent understanding of networking protocols and TCP/IP

Demonstrated and strong knowledge of information systems hardening i.e. operating systems, network devices, and application security

Knowledge of incident response methodologies e.g. NIST, SANS

SANS GIAC GCLD / GCDA / GCIA, Comptia CySa+, or other comparable security certification would be an asset
Professional Experience & Education...
Must be eligible to work for Interac Corp. in Canada in a Full Time Capacity

Subject matter expert level knowledge of security information and event management (SIEM) platforms, intrusion detection system technology, vulnerability assessments, penetration testing tools, exploits, and techniques

5 years of experience working in a security operations role

SANS GIAC GCIH / GEVA / GFACT / GDAT, Comptia CPT / CEH / CISM, or other comparable cyber security certification.

Government of Canada Secret (Level II) or eligible to obtain one

Graduation with a degree from a post-secondary educational program with specialization in Computer

Science, Computer Engineering, Information Security Program; or a related discipline; or minimum of one (3) years of practical experience within the last five years, directly related to the functions of this role; and 2 or more years of experience working in the SOC at 2Keys is considered an asset
2Keys Recruitment Process and Accommodations
2Keys Corporation thanks all applicants; however, only those selected for an interview will be contacted.

2Keys is an inclusive workplace. We are committed to supporting accessibility, diversity and equal opportunity. Requests for accommodation can be made at any stage of the recruitment process providing the applicant has met the requirements for the position.  Applicants need to make their accommodation requirements known when contacted.