REQ-791 Fraud Data Scientist (Open)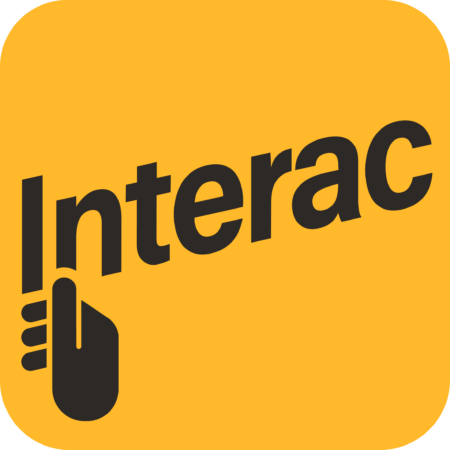 City : Toronto
Category : Full time
Industry : Financial Services
Employer : Interac
Fraud Data Scientist
Role Mandate
The Data Scientist will be responsible for providing actionable insights for the fraud management practice. The main objective for this role will be to work with various fraud teams and other internal business partners, developing data science products (models, features, insights) to aid in fraud mitigation.
The Data Scientist in this role will focus on fraud research and model development for new Interac products coming to market. Working on a team, developing novel features, and implementing fraud detection solutions, as well as participating in product strategy discussions will be expected. Additionally, in order to build effectively for these new product launches, this role will involve cross collaboration between subject matter experts in the fraud space, the business, and the technical product design teams.
The Data Scientist will work with a variety of people to provide deliverables that include research insights, product design input, and data science assets (models, tables, visualizations, etc) that add value to the business. These assets will ultimately be used to ensure that Interac products are trusted, giving our both our business partners, and our end-user customers themselves, confidence that they can use any new Interac products safely. It is crucial that these deliverables provide solutions that are reproducible, well-documented, peer-reviewed, and version controlled.
Using a full-cycle data science approach, the Data Scientist will need to understand problems and surrounding context between fraud and the business need, formulate a hypothesis on how to solve these problems, and execute, providing status updates as needed.  The resulting deliverables may be used directly by end-users in the team or result in requirements for features to incorporate into one of Interac's production environments.
Professional Experience & Education Requirements
Degree in Business, Mathematics, Science, Statistics or equivalent combination of education and industry experience

3 or more years of experience in the Financial industry

3 years or more of experience in Data Analytics

2 years or more of experience using Machine Learning

Familiarity with Oracle, Cloudera, Jupyter, PySpark, Github, AWS, Redshift is an asset

Must be eligible to work for Interac Corp. in Canada in a Full Time Capacity
Key Accountabilities
Collaborate with fraud product owners and software developers to enable deployment of fraud solutions that will scale across the company's ecosystem

Work with large complex data sets to solve difficult, non-routine analysis problems applying advanced analytical methods as needed.

Conduct end-to-end analysis that includes data gathering and requirements specification, processing, analysis, ongoing deliverables, and presentations.

Collaborate with business customers and fraud product owners to understand needs, recommend strategy enhancements, and deploy predictive analytics across multiple platforms.

Research, develop, deploy and analyze testing strategies to continuously improve current fraud related deliverables.

Prepare detailed documentation to transfer knowledge and satisfy governance and regulatory concerns.

Communicate technical fraud solutions to non-technical audiences.

Consult on applying quantitative problem solving to business problems using analytics in both mentoring and classroom settings.

Other duties as assigned.
Key Working Relationships
Fraud Mitigation and Strategy (internal)

Development/IT (internal)

Analytics Delivery (internal)

Analytics Architecture and Engineering (internal)
Job Dimensions
Number of Direct Reports: 0
Independence of Action & Decision Authority
Will work both in groups and independently (depending on the task) to create analytical outputs for business users

Will be responsible to create, version control, and maintain documentation for assigned projects.

Can make recommendations on research methodology, design standards, tools, and best practices.
Problem Solving & Role Complexity
Will require knowledge of the entire context surrounding a given fraud problem

Will need to understand the fraud problem within the context that surrounds it and derive the best analytical output

Will need to understand complex issues and dissect, digest, then generate a data product to help address the issue

Will need to comprehend complicated systems and be able to model them with algorithms

Will need to develop sustainable solutions to complex business challenges
Breadth & Timeframes of Impact
Having the analytics to help end-users make the best decisions based on data will improve efficiencies across the company

The lack of good analytics would result in poor decisions being made based on bad data

Allows for the research of other potential fraud mitigation strategies and improvement of existing operational efficiencies.
Management of Other Resources
Will be handling data constantly and will need to deal with PCI and PII data on a frequent basis

Must be responsible in how sensitive data is handled and especially aggregate or exposed to end-users

Will be constantly creating new intellectual property for the company (analytics)
Skills/Competencies Required
Mathematics, planning, priority setting, problem resolution, decision making, excellent oral/written communication skills.

Knowledge of Interac products

Expert knowledge of Data Mining, Databases, SQL, Machine learning

Experience with the following technologies/databases: Oracle, HDFS, Redshift, Spark (PySpark), Python

Strong knowledge of Canadian Payment Industry, payments transaction data and process flows.

Knowledge of IT processes and infrastructure required to support analytics.

Significant experience working with implementing concepts, such as predictive modeling, profiling, feature development, behavioural analysis, clustering, and data mining.

Excellent inter-personal skills, communication, problem solving, conflict management, client-focused, customer-driven and able to work under pressure.
Behavioral Competencies Required
These values define us. Living them helps us be the best at what we do.
We believe that integrity, candor and respect are foundational.

We champion innovation solutions that simplify life and business.

We embrace collaboration.

We seek value, weigh stakeholder input and take accountability for our decisions.

We act with resourcefulness and agility.

We are genuine and proud.
How we work
We know that exceptional people have great ideas and are passionate about their work.  Our culture encourages excellence and actively rewards contributions with:

Connection: You're surrounded by talented people every day who are driven by their passion of a common goal.

Core Values:  They define us. Living them helps us be the best at what we do.

Compensation & Benefits: Pay is driven by individual and corporate performance and we provide a multitude of benefits and perks.

Education: To ensure you are the best at what you do we invest in you