REQ-291 Software Developer (Filled)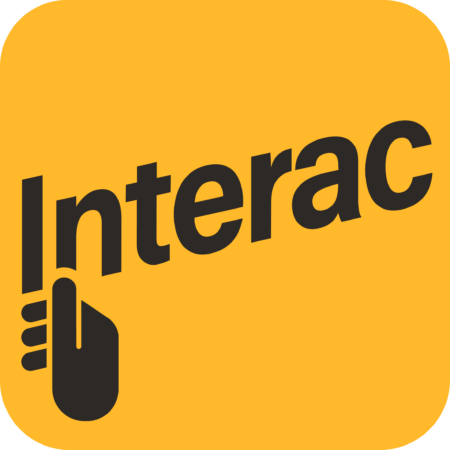 City : Ottawa
Category : Full time
Industry : Financial Services
Employer : Interac
2Keys Corporation is focused on designing, integrating, and operating security solutions for the Public Sector, Financial Institutions, and Commercial Enterprises. We offer high availability Identity and Access Management (IAM) services encompassing user authentication, credentials, and identity attributes.
2Keys Corporation is a wholly owned subsidiary of Interac Corporation, providing digital identity and access solutions for over 20 years and currently supports over 40 million users performing four million identity verifications per day.
2Keys Corporation designs, integrates and operates security solutions for the Public Sector, Financial Institutions and Commercial Enterprises. We offer high availability Identity and Access Management (IAM) services encompassing user authentication, credentials, and identity management.
2Keys is currently recruiting for a full-time Software Developer to be part of our growing product development team.
Software Developer
You'll design and develop Enterprise class Java applications, and you are passionate about building new products that are secure, maintainable, and performant. You take pride in translating client business requirements through methodical systems design and leveraging the latest technology solutions available to solve problems. If you have development experience in Identity and Access Management including industry standard protocols such as OAuth 2 and OIDC, that is an asset!
Location: Ottawa
You're great at…
Developing and maintaining resilient service-based applications including analysis, design, development, and implementation.
Demonstrating strong object-oriented design and development skills.
Contributing to the analysis and design of application solutions and architecture, while bringing forth innovative ideas
Knowledgeable in API & Microservices technologies and containers (Spring Boot, Service Mesh, Side car Proxy Patterns, Container based services)
Implementing industry best practices as well as secure development patterns
Understanding the Software Delivery Life Cycle to support the development of critical 24/7 services.
Developing the full stack; maintaining resilient and secure services, from the front-end interface to the database layer.
Holding exceptional knowledge of best practices of software design and development standards.
Documenting technical designs, processes, and standard operating procedures to support the transfer of knowledge to other stakeholders.
Analyzing defects, and identifying deficiencies and bottlenecks, while providing solutions to these issues.
Promoting a positive culture of continuous improvement, transparency, open communications, and collaboration.
Who are you?
Education and Clearance:
You have a post-secondary degree or diploma in Engineering, Computer Science, or equivalent combination of education and experience.
You have a Government of Canada Secret (Level II) clearance OR are eligible to obtain one.
Soft Skills:
You have strong and personable collaboration characteristics.
You are outcome and results driven.
You can communicate effectively, write concisely and clearly.
You are process driven and organized.
You can work autonomously with attention to detail.
You are a focused problem solver, analytical, and a strong trouble-shooter.
You are an avid learner of new technology and understand technical concepts.
You have a strong sense of personal responsibility and accountability for delivering high quality work, both personally and at a team level.
Technical Skills:
You have experience with server-side web development in Java.
You have knowledge of client-side development of web applications, including HTML, CSS, and Javascript.
You have knowledge of authentication protocols, such as SAML and OpenID Connect.
You have experience with data-interchange standards, such as XML and JSON.
You understand Public Key Infrastructure, including digital signatures and encryption.
You have experience with NoSQL database technologies, such as MongoDB.
You have experience with Linux/Unix.
You understand version control workflows, code and branch management strategies, and source code management (SCM) tools, such as Git.
How we work
We know that exceptional people have great ideas and are passionate about their work.  Our culture encourages excellence and actively rewards contributions with:
Connection:
You're surrounded by talented people every day who are driven by their passion of a common goal.
Core Values:     
They define us. Living them helps us be the best at what we do.
Compensation
& Benefits:
Pay is driven by individual and corporate performance, and we provide a multitude of benefits and perks.
Education:
To ensure you are the best at what you do we invest in you.
About Interac
Interac Corp. operates an economical, world-class debit payments system with broad-based acceptance, reliability, security, and efficiency. The organization is one of Canada's leading payments brands and is chosen an average of 16 million times daily to pay and exchange money. For more than 30 years, Interac Corp. and its predecessors, Interac Association and Acxsys Corporation, have facilitated secure financial transactions through the development of innovative and convenient debit and money transfer solutions. A leader in the prevention and detection of fraud, the organization has one of the lowest rates of fraud globally. Visit interac.ca or follow @INTERAC on Twitter. Interac Corp. has a diverse group of shareholders that includes banks, credit unions, caisses populaires, payment processors and merchants.
Interac Corp. believes in providing an inclusive workplace where all individuals have the opportunity to succeed. We are committed to doing so by providing accessible employment practices. Contact a member of the Human Resources department if you need accommodation at any point in the application process or want more information about our Accessibility Policy, which is also available online here.
2Keys Recruitment Process and Accommodations
2Keys Corporation thanks all applicants; however, only those selected for an interview will be contacted.

2Keys is an inclusive workplace. We are committed to supporting accessibility, diversity and equal opportunity. Requests for accommodation can be made at any stage of the recruitment process providing the applicant has met the requirements for the position.  Applicants need to make their accommodation requirements known when contacted.