Rehabilitation Consultant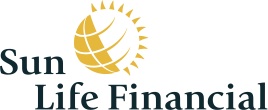 City : Calgary
Category : Full-time
Industry : Finance
Employer : Sun Life Financial
Vous êtes unique, comme le sont votre parcours, votre expérience et votre façon de voir les choses. Ici, on vous encourage et on vous motive à donner le meilleur de vous-même, et on vous donne les moyens de le faire. Vous travaillerez avec des collègues dynamiques – experts dans leur domaine – qui sont impatients de partager leurs connaissances avec vous. Vous aurez des gestionnaires inspirants qui vous aideront à développer votre potentiel et à atteindre de nouveaux sommets. Chaque jour, vous aurez de nouvelles occasions de rendre la vie de nos Clients plus radieuse – ils sont au cœur de tout ce que nous faisons. Découvrez comment vous pouvez faire une différence dans la vie des gens, des familles, des collectivités – ici et partout dans le monde.
Description de poste:
Are you passionate and actively looking to contribute to the health of Canadians? Do you want to be part of our journey in developing the next greatest digital experience? As a leading provider of health benefits in Canada, Sun Life supports the health care needs of millions of Canadians. In Group Disability, our mandate is to assist our Clients, both employees and employers, in the relentless pursuit of better health.
What will you do?
You will be responsible for bringing disability claims to resolution by providing high quality rehabilitation services. This includes:
· Conducting virtual assessments to obtain information to ensure complete understanding of the absence and types of support required to help with return to work and vocational planning
· Identifying and assessing medical and non-medical influencing factors pre and post disability, functional capability, restrictions and limitations
· Empowering the client to take ownership of their health and recovery by providing them the tools and resources
· Implementing the right interventions to support timely recovery, vocational planning, and return to work
· Building strong relationships and collaborate with Disability Case Managers, Clients, and the employees' health care teams to enhance their return-to-work readiness
What do you need to succeed?
· All post-secondary degrees with health or vocational background are welcome
· Analytical and detail oriented, especially with complex claims
· Proactive, innovative, and resourceful
· Excellent listening skills and ability to influence others
· Great communication skills
· Resilient and able to handle difficult and stressful situations with empathy
· Tech savvy – comfortable using multiples platforms and systems
· Thrives in a dynamic, fast paced environment, managing time effectively and efficiently
· Collaborative team player
· Must have access to reliable transportation to travel to client sites as required and without notice.
What's in it for you?
· Opportunities to learn new skills, grow and move into different roles
· Comprehensive training program with virtual classroom and ongoing learning to be set up for success
· Trusting, diverse and inclusive working environments
· Supportive leadership who's focused on your success and well-being
· Continuous improvements that focus on enhancing your work and our clients' experience #makeadifference
· Sustainability commitments to create a cleaner, more inclusive and sustainable future for our communities
· We offer a number of programs and offerings to help our Employees achieve lifetime financial security and live healthier lives, some of these include:
o Comprehensive benefits
o Retirement & stock investment
o Pay for performance reward
o Wellness programs, benefits and health incentives
o Paid vacation based on experience and additional days to support family care and personal emergencies
o Time off for enrichment experiences through a Sabbatical program
o Investment in not-for-profit organizations that are important to you
#LI-Hybrid
L'échelle du salaire de base est pour l'emplacement principal du poste affiché. Elle peut varier selon l'emplacement du candidat sélectionné et d'autres facteurs. En plus du salaire de base, les employés admissibles de la Financière Sun Life participent à différents programmes de rémunération incitative, dont le montant octroyé est discrétionnaire et dépend du rendement de l'employé et de la compagnie. Certains postes de vente participent à des programmes de rémunération incitative basés sur les résultats de vente individuels ou de groupe. 
Depuis toujours, la diversité et l'intégration sont au cœur des valeurs de la Financière Sun Life. Nous croyons qu'un effectif diversifié ayant des points de vue variés et des idées créatives est avantageux pour nos clients, pour les collectivités où nous exerçons nos activités, ainsi que pour nous tous, en tant que collègues. Nous accueillons avec enthousiasme les candidatures de personnes compétentes provenant de tous les horizons.
Les personnes handicapées ayant besoin de mesures d'adaptation pour présenter leur candidature et celles qui doivent consulter les offres d'emploi sur un support de substitution peuvent envoyer leur demande par courriel à l'adresse 'thebrightside@sunlife.com'.
À la Sun Life, nous voulons créer un environnement de travail flexible où nos employés sont outillés pour donner le meilleur d'eux-mêmes. Nous offrons plusieurs options de travail flexibles selon les exigences du poste et les besoins individuels. N'hésitez pas à en discuter pendant le processus de sélection.
Nous remercions tous les candidats de l'intérêt manifesté pour ce poste. Nous ne communiquerons qu'avec les personnes qui auront été retenues pour passer une entrevue.
Échelle salariale:
53,300/53 300 - 86,300/86 300
Catégorie d'emploi:
Règlements - Vie et invalidité
Fin de l'affichage:
01/06/2023