Regulatory Affairs Manager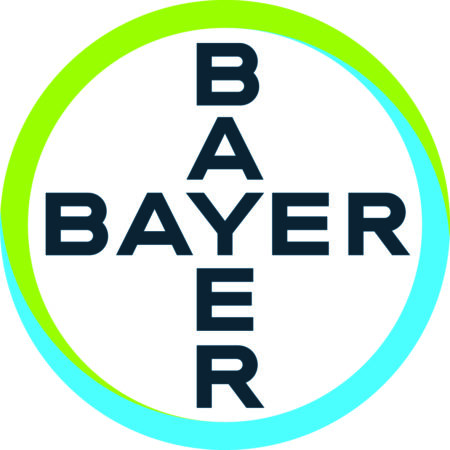 City : Mississauga
Category : Professional
Industry : Pharmaceuticals
Employer : Bayer
At Bayer we're visionaries, driven to solve the world's toughest challenges and striving for a world where ,Health for all, Hunger for none' is no longer a dream, but a real possibility. We're doing it with energy, curiosity and sheer dedication, always learning from unique perspectives of those around us, expanding our thinking, growing our capabilities and redefining 'impossible'. There are so many reasons to join us. If you're hungry to build a varied and meaningful career in a community of brilliant and diverse minds to make a real difference, there's only one choice.
Regulatory Affairs Manager 
The Regulatory Affairs Department within the Pharma Division is primarily concerned with the registration of new products and compliance of existing products according to Federal and/or Provincial Regulations. The department identifies solutions that are in line with commercial objectives and resolve issues that would affect the business operations and for patients.
Reporting to the VP and Head of Regulatory Affairs, the Regulatory Affairs Manager leads the development, execution; in addition to, supervision of regulatory strategies and complex regulatory applications in order to successfully achieve and maintain registrations in compliance with all Canadian regulatory requirements. The Manager is responsible for managing a portfolio of brands within their assigned therapeutic areas (Cardiovascular Diseases, Cell and Gene Therapy, Radiology) and manages direct report(s) to meet the needs of the Regulatory Affairs Department. The position would also lead the strategic management of external stakeholders along with building a strong working relationship with local and global functions in the management of regulatory activities.
As a member of the Regulatory Affairs Leadership Team, assists the VP and Head, Regulatory Affairs, in establishing objectives and direction for the Regulatory Affairs Department, including fostering a high-performance work culture.
Bayer is committed to a flexible hybrid working environment. This is a permanent position and is based out of Head Office, Mississauga, ON.
What you will do:
Responsible for independently managing all regulatory activities within their assigned therapeutic areas (Cardiovascular Diseases, Cell and Gene Therapy, Radiology) in addition to providing supervision and coaching of direct report(s).
Provide leadership in creating a high-performance culture: developing, coaching, mentoring and managing direct report(s) to maximize employee engagement and professional growth.
Lead the development and exploration of efficient and effective or innovative submission strategies including carefully assessing and summarizing scientific, clinical and other technical information.

Independently drives the preparation of high-quality submissions and executes or supervises the timely execution of complex regulatory submission strategies for new product and clinical trial registrations or to ensure continual regulatory compliance for product related changes (including Notifiable Changes, SNDS, CTAs, CTA-As, CTA-Ns, as applicable).

Lead new product development or portfolio and therapeutic area pipeline activities including leadership of New Drug Submissions and support new product launches.

Supervise and ensure implementation of labeling changes and quality change management activities in cooperation with local and global functions.

Lead interactions and enhance the relationship with Health Canada and other external stakeholders including Health Canada meetings and negotiating the approval of regulatory key submission / activities.

Be a valued strategic partner in cross-functional teams with internal partners locally and globally; lead strategic input in the development of product/portfolio strategies and developing solutions to issues.

Provide impact / assessments regarding changes in CMC or clinical drug development.

Review / approve and drive strategic input into promotional material and product labeling for regulatory requirements.

Lead and directly develop departmental procedures and processes to ensure compliance with the Food & Drugs Act, Health Canada Regulations, and other applicable industry standards. Ensure team compliance to global quality systems.
Who you are:
Your success will be driven by your demonstrations of our LIFE values. More specifically related to this position, Bayer seeks an incumbent who possess the following:
B.Sc. (required) or M.Sc. (preferred) in Pharmacy, Pharmacology, Chemistry, Biological Sciences, or equivalent.

Excellent working knowledge of Food and Drugs Act and Regulations.

Minimum 5 years progressive experience in Regulatory Affairs.

Direct management / supervisory experience of staff.

Experience in one or more of the following therapeutic areas is an asset: Cardiovascular Diseases, Cell and Gene Therapy, Radiology.

Experience leading a major Regulatory submission and cross-functional team.

Extensive knowledge of drug development (clinical studies, chemistry and manufacturing etc.) in the healthcare industry.

Strong analytical skills with the ability to assess scientific data.

Strong computer skills; excellent written, verbal, and organization skills.

Proven communication and negotiation skills.

Ability to build and maintain strong and collaborative working relationships with internal and external contacts.
This position requires full vaccination against COVID-19.
What we offer:
Competitive compensation and rewards package

Collaborative, diverse and inclusive culture

Career development and global opportunities

Work-life flexibility programs such as flex hours, employee discounts, volunteer days, wellness, and other employee offerings
Bayer is committed to fostering, cultivating and preserving a culture of Inclusion and Diversity. We embrace and encourage our employees' differences and believe that our people are our most valuable asset. The collective sum of individual life experiences, knowledge, innovation, self-expression, unique capabilities that our employees invest in their work represents our culture, reputation, and Bayer's values and purpose.
Learn more about our values and purpose at: https://www.bayer.com/en/ca/canada-our-purpose-values
All referral candidates must first be submitted via our internal referral system by a current Bayer employee in order to participate in the referral program. Once a Bayer employee has successfully referred you in our system, you will receive an automated email with instructions on how to complete your application.
Application Deadline: March 29, 2023
Bayer welcomes and encourages applications from people with disabilities. Candidates participating in our selection process requiring accommodation due to a disability or medical need are encouraged to notify the Bayer representative that they will be meeting with to ensure appropriate arrangements can be made.
Location:
Mississauga  
Division:
Pharmaceuticals 
Reference Code:
788815