Regional Project Implementation Manager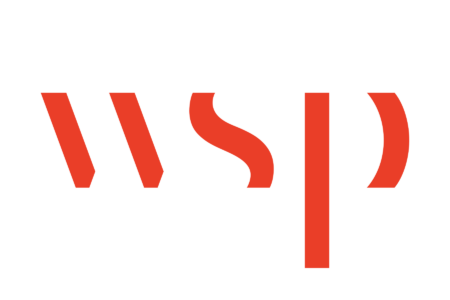 City : Thornhill, ON
Category : Corporate - Corporate Real Estate & FM
Industry : Engineering
Employer : WSP
THORNHILL
The Opportunity:
Reporting to the Senior Regional Facilities Manager, The Regional Project Implementation Manager is expected to be highly organised as well as being able to anticipate and plan ahead. Must be approachable and self-confident while presenting a professional image. Other capabilities are expected such as : Manages self and others under pressure, Insightful and demonstrates empathy, Open to and actions feedback, Self-awareness Flexible and multi-tasking, Lives company vision and values, Adopts "Best for WSP" approach in day to day activities.
Why WSP?
We value and are committed to upholding a culture of Inclusion and Belonging
Our Flexible Work Policy – we recognize the importance of balance in our lives and encourage you to prioritize the balance in yours. We will support you on and off the job so you can be fully present in both your work and home lives.
Our Hybrid Work Policy - a combination of in-person and remote working, enables us to purposefully think of how we work, who we need to work with, and where the work should be done.
A Canadian success story - we're proud to wear the red and white of this beautiful country and show the world what Canada has to offer.
Enhance the world around you - from the environment to the highways, to the buildings and the terrain, WSP is the fabric of Canada.
Outstanding career opportunities - we're growing and pushing ourselves every day to be greater than yesterday - we're open to your ideas and trying new things.
A phenomenal collaborative culture and a workforce filled with genuinely good people who are doing humbly important work. Come find out for yourself what it's like to be a part of our journey.
We offer attractive pay, flexible work options, a great corporate culture, comprehensive and employee-focused benefits including virtual healthcare and a wellness platform as well as great savings programs, and a clear vision for the future.
#WeAreWSP
 
A day in the life:
Applies understanding of Real Estate and Facilities management in support of our internal client (various sectors).

Provides support to the Senior Facility Manager and makes recommendations on all aspects of the real estate portfolio within their region whether leased or owned. Looking to become as efficient as possible while balancing cost and the client's needs.

Successful delivery of the planning, design, construction, relocation and/or downsizing of our leased or owned portfolios. Staying on time and on budget.

Enables a quality-of-service delivery focus. Establishes high standards for the delivery of Real Estate and Facilities Management service.

Recommend processes that improve team efficiency.

Identify and assess specific program/project issues and formulate solutions and recommendations for the final decision making. Apply a contiuous improvement focus with a national mindset.

In collaboration with the Change Manager, lead the change management to ensure the program realizes the expected impact/outcome. 

Manages, develops, and mentors the Regional Facility team to build strong, service delivery.

Builds strong relationships with staff and leadership, at the local, regional, and national level.

Identifies and leads opportunities to enhance employee productivity and operational processes, tools, and services.

Provides recommendations on established policies/procedures to solve moderately complex matters with Real Estate and Facilities Management.

Supports the development of Real Estate and Facilities Management Administration such as FM contracts and contractor management, preventative maintenance, and emergency contact lists, off site archiving, service request logs and reporting.

Fosters sustainable minded practices towards implementation of energy reduction measures.

Responsible for the successful delivery of FM Service Request platform.

Avises on the recruitment of Real Estate and Facilities staff, in collaboration with the People & Culture team.

Support and manage the effective functioning of the facilities team in their region.

Enables consistency in execution across employees accountable to established policies.

Review regional project budgets. Provide recommendations to meet and / or improve financial performance.

Manage corrective measures resulting from audits/assessments to ensure compliance with HSE obligations and policies.


 

Work closely with procurement to manage all facilities related suppliers including all paperwork to ensure compliance with company policies.


 

Liaise with and collaborate with other Regional Project Implementation Managers to ensure consistency of service delivery nationally
What you'll bring to WSP ...
Diploma of Business Administration (or equivalent);


 

Minimum of 8 years of experience in facilities management or project implementation.


 

Brings continuous improvement mindset.


 

Display initiative and professionalism by challenging your skills and abilities to ensure your development is kept abreast of changing business needs.


 

Be flexible in your work by adjusting to multiple demands / shifting priorities.


 

Anticipate issues; generate new ideas, participate in team discussions and confidently action new or modified approaches to the role while always seeking to add value.


 

Utilise excellent oral and written communications skills.


 

Demonstrate a sense of urgency towards the performance outcomes of your role and appreciate the critical role your position plays within the group.


 

Exercise sound judgement and utilise your management skills to achieve positive outcomes.


 

Prioritise workloads to effectively perform all duties in relation to the provision of facilities support of the office in a timely and efficient manner.


 

Provide a high quality service to maximise successful outcomes.


 

Conduct all external and internal client interactions while displaying a 'can do' attitude.


 

Exercise judgment and work without immediate supervision or direction, whilst also maintaining open and communication with both the executive team and facilities team.


 

Ability to balance quality, excellence and timely delivery in all aspects of work.